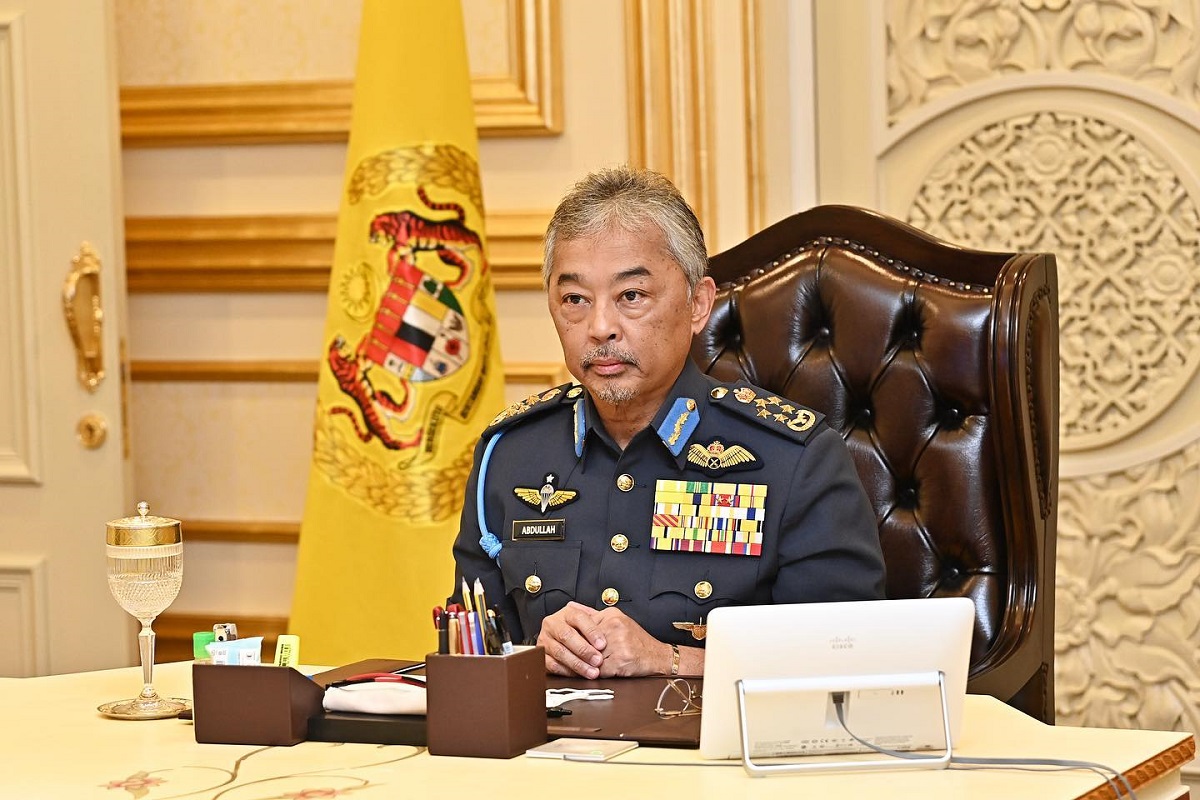 KUALA LUMPUR (Oct 24): Yang di-Pertuan Agong Al-Sultan Abdullah Ri'ayatuddin Al-Mustafa Billah Shah and the Conference of Rulers will discuss the proposals forwarded by Prime Minister Tan Sri Muhyiddin Yassin to the King following a special Cabinet meeting yesterday, according to a statement from the palace today. 
Istana Negara said in the statement that the Yang di-Pertuan Agong has advised citizens of Malaysia to be calm and patient in facing the current situation in the country while waiting for the outcome from the King and Conference of Rulers' discussion on the proposals.
"Citizens are also advised not to make speculations that can cause confusion and disrupt the peace in the country," Istana Negara said.
The statement, however, did not mention any details about the proposals forwarded by Muhyiddin to the King during a royal audience yesterday.
Istana Negara said the King had met Muhyiddin at Istana Abdul Aziz in Kuantan, Pahang, at 5pm yesterday.
Istana Negara said Muhyiddin had requested the royal audience following the special Cabinet meeting chaired by the prime minister in Putrajaya yesterday morning.
Istana Negara said the royal audience yesterday lasted for about one and a half hours, during which the King had received the special Cabinet meeting proposals for his consideration.
"Al-Sultan Abdullah understands the need for continuity in the country's administration to fight the threat of the Covid-19 pandemic," Istana Negara said.
Istana Negara said the King is also mindful of citizens' concerns following the latest updates about the pandemic, which has seen a sharp rise in positive cases and the emergence of several new clusters in the country.
According to the palace, the King reiterated his advice to citizens to play their respective roles and be disciplined in following the standard operating procedures and practices under the new norm to help the authorities fight Covid-19.
Read also:
PM Muhyiddin chairs special Cabinet meeting
PM Muhyiddin meets with Agong in Kuantan
PM Muhyiddin leaves after meeting with Agong at Istana Abdulaziz
King, Malay rulers to meet tomorrow afternoon to discuss PM Muhyiddin Cabinet's proposals