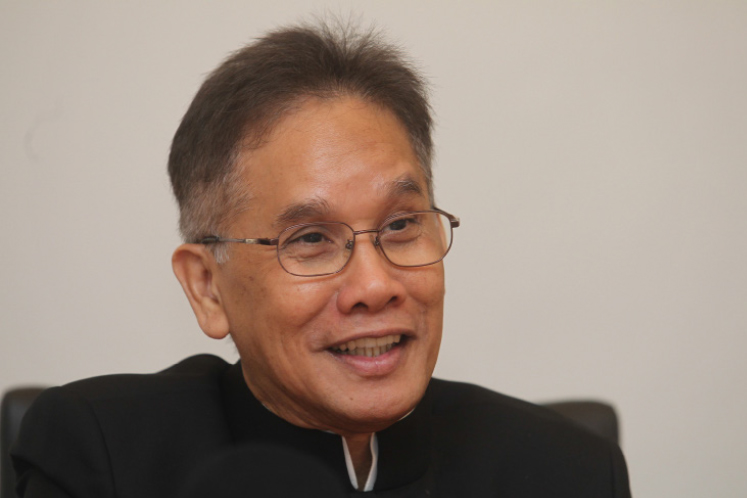 Tan Sri Halim Saad. Photo by Suhaimi Yusuf/The Edge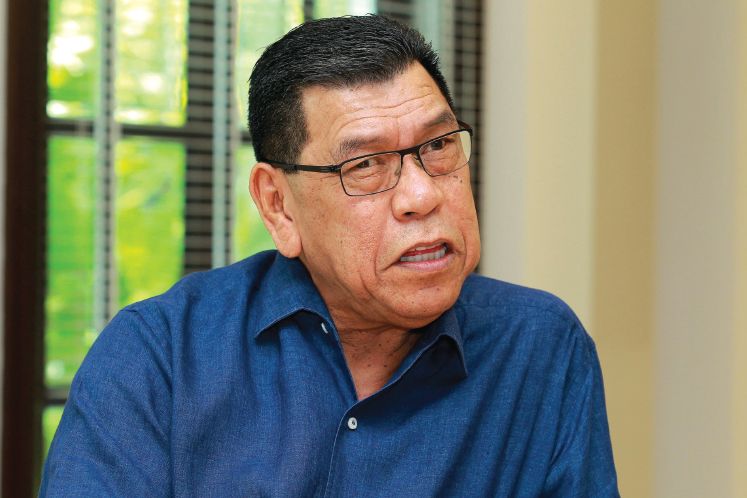 Tan Sri Abu Sahid Mohamad. Photo by Suhaimi Yusuf/The Edge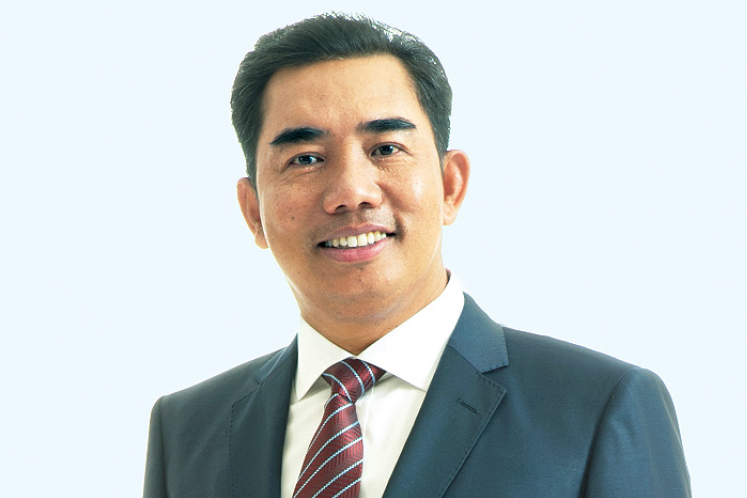 Tan Sri Muhammad Ikmal Opat Abdullah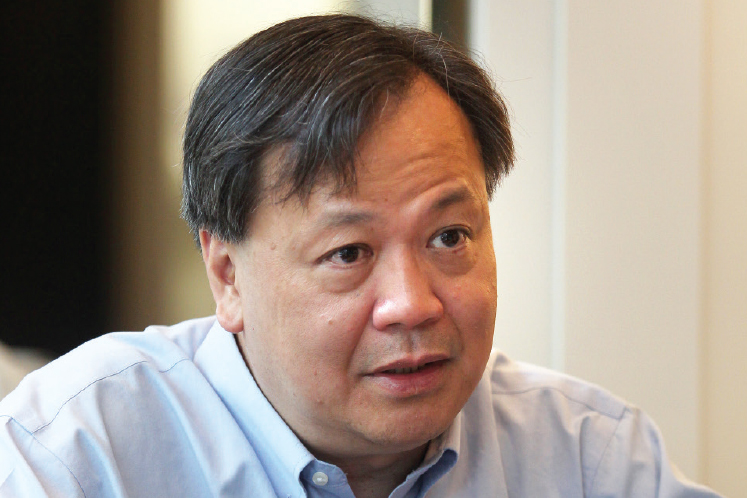 Richard Ong. Photo by Mohd Izwan Mohd Nazam/The Edge
This article first appeared as 'The bids and the people behind them' in The Edge Malaysia Weekly, on December 16, 2019 - December 22, 2019.
ALL the companies and individuals eyeing PLUS are well connected, with little differentiating them in terms of clout. Their bids, however, are different, with the likes of Tan Sri Halim Saad and Datuk Wong Gian Kui not seeking any extension to the existing concession period.
To put things into perspective, the UEM Group (under Khazanah Nasional Bhd) and the Employees Provident Fund (EPF) took over the assets and liabilities of PLUS Expressways in 2011 in a RM23 billion deal, resulting in them owning a 51% and 49% stake respectively.
While there may be issues as to how Khazanah has fared over the last decade or so, will the new decade see the emergence of a new shareholder in PLUS?
One of the bidders who spoke on condition of anonymity says a successful takeover of PLUS would depend on whether the new owners can reduce toll charges, pay the price sought by Khazanah and EPF and whether they have operational experience. Also, can they service the huge debt of more than RM30 billion, and bring in new business?
"If not, the government might as well leave PLUS with Khazanah," he says.
The bidders are:
Tan Sri Halim Saad and Datuk Wong Gian Kui
Last week, The Edge wrote that Halim and Wong were the front runners to bag PLUS after upping their initial RM5.2 billion offer by more than 30%.
While details are scarce, The Edge has learnt that Halim's offer does not require an extension to PLUS' concession, which is set to end in 2038, and his new offer is for the entire equity interest in PLUS, that is, the 51% and 49% stakes owned by Khazanah and the EPF.
He had earlier put in a bid RM5.2 billion for 51% of PLUS and offered a 25% discount to existing toll charges. It is not known how much discount is offered in the current offer.
It is also understood that Halim had come up with a highway trust mechanism at the end of last year with the assistance of Maybank Investment Bank, but this did not see the light of day.
In the 1990s, Halim was the protégé of former finance minister Tun Daim Zainuddin. Daim remains a powerful personality in Malaysia today and could help swing things Halim's way. However, if market talk is to be believed, Halim may not be Daim's only horse in the race.
While Halim was the poster boy for corporate Malaysia in the 1990s, he never reached such heights again after Khazanah took over his flagship companies, Renong Bhd and United Engineers Malaysia Bhd.
While there has been talk that Halim controls companies such as Hektar Real Estate Investment Trust, this remains unsubstantiated. Another is oil and gas player Sumatec Resources Bhd, which he was once associated with.
There has been talk of him listing some of the units under his Markmore group, but this has yet to happen.
The Edge asked Halim why he should get PLUS, but he didn't reply.
Tan Sri Abu Sahid Mohamad and Maju Holdings Bhd
Abu Sahid put in his proposal in 2017 and his bankers, international outfit Evercore, wrote in, suggesting a takeover of PLUS.
After the Pakatan Harapan coalition took over the government, Prime Minister Tun Dr Mahathir Mohamad had sought Abu Sahid to see if he still had the backing of Evercore.
Abu Sahid's offer has an enterprise value of RM34.9 billion including debt, with reductions of as much as 25% to 36%, depending on the tenure of the extension of PLUS' concession, and also sought to absorb RM2.7 billion in compensation owed by the government.
Abu Sahid's plans also involve lighting up the entire highway for an estimated RM5.3 billion, which should increase traffic at night, when it is cooler.
He is known to be a close friend of Mahathir.
In the past, Abu Sahid had floated the shares of Perwaja Holdings Bhd, the parent of Perwaja Steel Sdn Bhd, but the company floundered and was delisted. To his credit, Abu Sahid did not sell a share in Perwaja Holdings, keeping his word to the government.
Other companies linked to him include Ipmuda Bhd, a smallish construction materials company.
Asked for three reasons why he should get PLUS, he replied, "The Maju Holdings proposal offers a drastic reduction in tolls, from 25% to up to 36% even, and Maju Holdings will bear the toll reduction in full, hence, we will not seek financial compensation from the government for this.
"Maju Holdings will also grant a waiver of RM1.5 billion and take on the compensation owed by the government to PLUS, hence, the government would no longer be burdened by this and would save RM1.5 billion in one swoop.
"Secondly, Maju Holdings has committed to invest billions to light up the entire length of the highway along with other enhancements, as can be seen from how Maju runs the MEX Highway — highly cost effective compared with other toll roads, with one of the lowest cost per kilometre in the country. MEX is highly ranked in terms of user satisfaction levels across various parameters and demographics.
"Also, Maju Holdings has done its evaluation. We have international financial advisers who have undertaken the necessary due diligence to ensure that we can see this exercise through," he says.
Tan Sri Muhammad Ikmal Opat Abdullah of Widad Business Group Sdn Bhd
Widad Business Group Sdn Bhd, the vehicle of executive chairman Muhammad Ikmal, revised its offer by 77% to RM5.3 billion cash from RM3 billion previously for the entire stake in PLUS, buying out Khazanah and EPF.
In addition to the cash consideration, Widad Business Group also offered a waiver of RM3.04 billion in debt owed by the government as a result of toll increase compensation and debt assumption of RM30 billion, bringing the total enterprise value of the offer to RM38.34 billion.
However, it also sought an extension of an additional 20 years to the concession, ending in 2038, with toll discounts of 25% to 40%.
Widad Business Group undertook a reverse takeover of industrial labels manufacturer Ideal Jacobs (M) Corp Bhd, and changed its name to Widad Group Bhd, which has integrated facility management contracts for the palaces of various states. The Widad Group also has the facility management contract for Istana Negara, which led many to believe that it has the support of the royal families.
Apart from facility management, Muhammad Ikmal has a 64% stake in Dataprep Holdings Bhd, taking over the reins of the IT company from Datuk Lim Chee Wah, the youngest son of the late gaming tycoon Tan Sri Lim Goh Tong.
On why Widad Business Group should get PLUS, Muhammad Ikmal says, "The offer would greatly help ease the financial burden of the country, government and rakyat, in line with the nation's aspiration. The government will benefit from RM3.03 billion in savings from compensation payments while people will benefit from significant toll reduction, thereby increasing their disposable income.
"Secondly, Widad Business Group has key strengths, both financially and in terms of capability to manage PLUS. Solid financials, with market capitalisation of about RM1.45 billion for both its listed entities, Widad Group and Dataprep Holdings, will be able to support the proposed acquisition. Capabilities in managing PLUS can be from Widad Group, which is involved in road works and maintenance.
"The public will stand to benefit with more efficient toll and traffic management with the implementation of our proposed 3S Highway — Smart, Safe and Secure — done via artificial intelligence, and leveraging Dataprep's strategic partner SkySoar Ltd, which currently manages Guangshen Expressway, which connects Guangzhou, Dongguan and Shenzhen in the Chinese province of Guandong."
Richard and Charles Ong of RRJ Capital
Hong Kong-based private rquity (PE) fund RRJ Capital, run by Malaysian brothers Richard and Charles Ong, offered RM3.5 billion cash. RRJ, which manages US$20 billion in funds, largely from the US and the Middle East, is also looking to offer toll discounts of up to 30% based on a vehicle's price tag.
RRJ plans to modernise PLUS into a high technology and automated highway, and demolish toll booths to ease traffic congestion.
The brothers are said to be close to Daim but this remains unsubstantiated. The link is possibly because Richard has a 5% stake in Alliance Bank Bhd, a company in which Daim is understood to have had a 14.8% stake, partnering the Singapore government's investment arm.,Temasek Holdings Ltd, which had 14.2%.
While many questions have not been answered, such as how long a PE fund would want to hold an asset like PLUS, the fact is that the Ongs are businessmen and will always be on the lookout for a good deal.
Richard, for instance, has already said RRJ is willing to form a 50:50 partnership with government institutional funds or private companies, including Permodalan Nasional Bhd, the EPF or Kumpulan Wang Amanah Persaraan (Diperbadankan), and manage PLUS.
Richard, the founder, chairman and CEO of RRJ, did not reply to questions from The Edge.
Read also:
Government's acquisition of Gamuda highways still up in the air