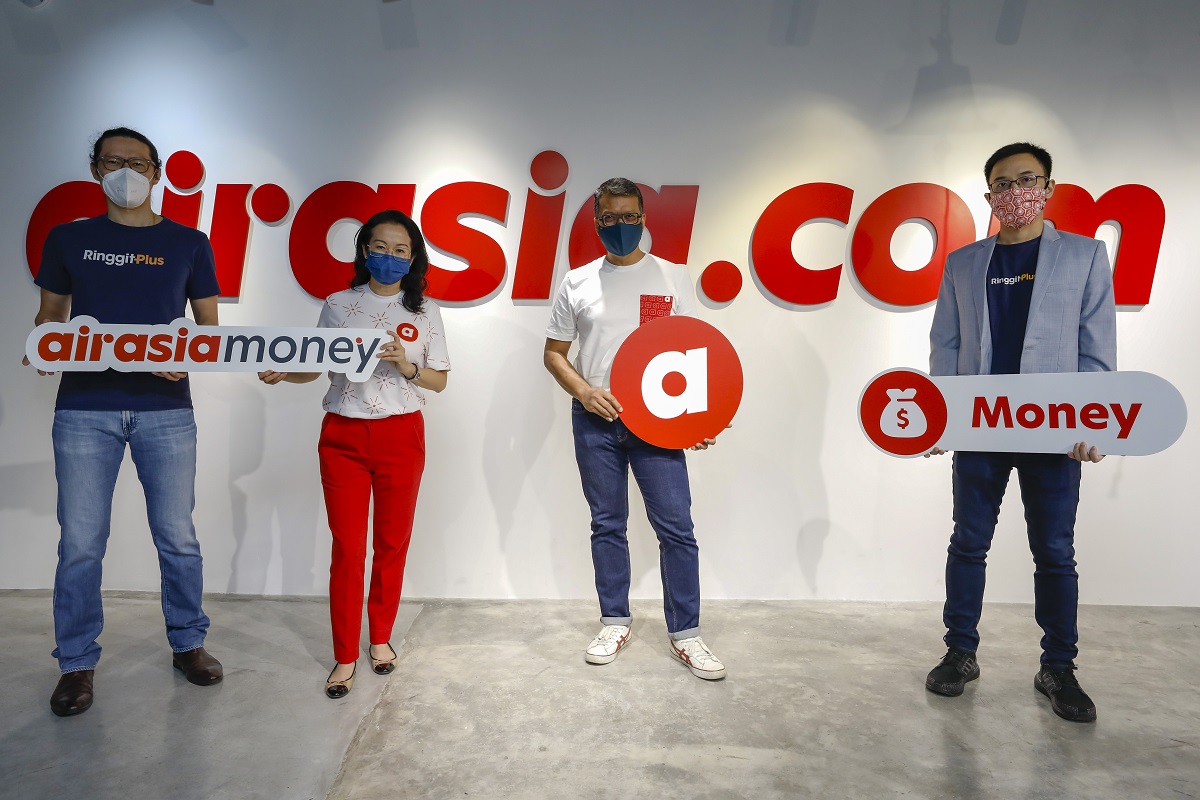 KUALA LUMPUR (April 23): AirAsia Bhd has expanded its airasia super app to provide financial products and services under the "airasia money" banner, beginning with a partnership with financial comparison platform RinggitPlus.
Through its partnership with the platform, airasia money currently provides credit card and loan application services. The financial marketplace will also allow users to obtain the best personal finance news, information, guidance and make the best choices for their immediate needs.
Today's launch of airasia money, said AirAsia Group Bhd chief executive officer Tan Sri Tony Fernandes, marks the final piece of the puzzle for the airasia super app, a concept that was aggressively pushed since October 2020.
"airasia money is the third vertical after travel and e-commerce. It is [the] last piece of our app, and with this, the plan for our digital app is virtually complete and is set to grow from strength to strength moving forward," Fernandes said at the launch today.
Targeting millennials, the platform will soon also include an array of other financial products for insurance, investments, top-ups, gaming credits, as well as other services including remittance and zakat payments, said head of airasia money Mohamad Hafidz Mohd Fadzil.
"Elsewhere, the expertise provided by other platforms have been very product-specific, be [it] loans, insurance and the like, as opposed to a channel that provides simplicity and bundled propositions.
"There must be something for everyone with airasia money," said Mohamad Hafidz. "The goal is to provide bite-sized financial solutions that are curated through fintech assets as well as external strategic partners like RinggitPlus," he said.
"While AirAsia was democratising the airline industry, we at RinggitPlus have talked about democratising the finance industry, to offer banking and insurance products that anyone could apply," RinggitPlus co-founder and CEO Siew Yuen Tuck said.
"The opportunity to bring the two brands together with a shared vision to help Malaysians make better financial decisions and get easier access to financial products is really a dream come true, and we thank the AirAsia team for making this happen," Siew said.
Following today's launch in Malaysia, airasia money is also set to launch in Singapore in 2Q21, Philippines in 3Q21 and Thailand in 4Q21 with localised offerings that cater to the different needs of the different markets, said Mohd Hafidz. AirAsia's other financial services include e-wallet platform BigPay and Tune Insurance under sister company Tune Protect Group Bhd.
At the time of writing, AirAsia was down two sen or 2.2% to 89 sen, valuing the group at RM3.39 billion.
Read also:
AirAsia Group expects 'clarity' on fundraising in two to three months