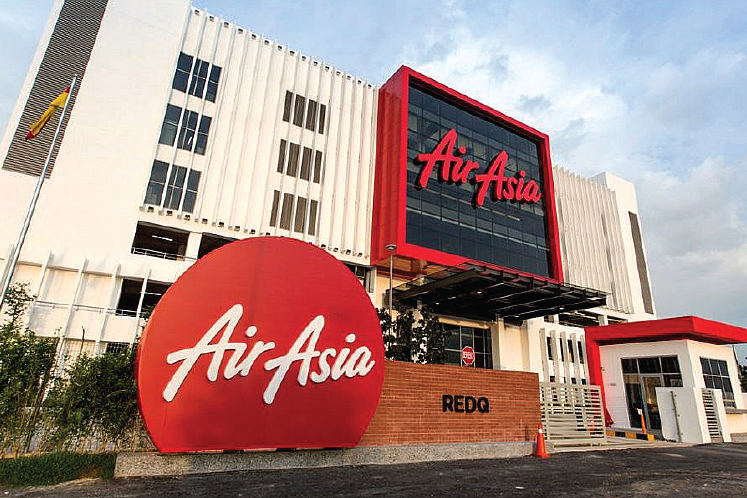 KUALA LUMPUR (Feb 11): AirAsia Group Bhd and its sister company AirAsia X Bhd (AAX) said an independent expert has been appointed to assist in a review related to allegations of corruption against the company's executives.
In its filing to the stock exchange today, AAGB said the appointment of BDO Governance Advisory Sdn Bhd was done by its non-executive independent board committee.
The appointment of the advisory firm is to "assist the committee in undertaking the review", further to its announcement made earlier this month, the aviation firms added.
Earlier this month, on Feb 3, AAGB and AAX said both companies have formed a non-executive independent board committee comprising the non-executive members of the board.
The main objective of it was to review the allegations and take any necessary actions based on the review.
To recap, AirAsia Bhd and AAX were mentioned in the approved judgment and the statement of facts in relation to Regina v Airbus SE, dated Jan 31, 2020.
AirAsia X and AirAsia were mentioned in the court documents alleging Airbus of bribing two executives of the companies with some US$50 million (RM207 million) in exchange for aircraft purchases.
Airbus allegedly provided the US$50 million in the form of a sponsorship for a sports team owned by the two executives, which was reported to be Caterham F1 racing team — previously owned by co-founders Tan Sri Tony Fernandes and Datuk Kamarudin Meranun.
The duo categorically denied all allegations and relinquished all executive roles in AirAsia for two months or a period deemed fit by AirAsia, amid the ongoing probe that now involves Malaysian authorities.
On Feb 6, The Edge Financial Daily reported that independent directors of AAGB and AAX were summoned by the Securities Commission Malaysia (SC) and Bursa Malaysia Bhd over corruption allegations involving the two budget airlines' top executives.
Read also:
MACC still awaiting documents from SFO on AirAsia-Airbus scandal