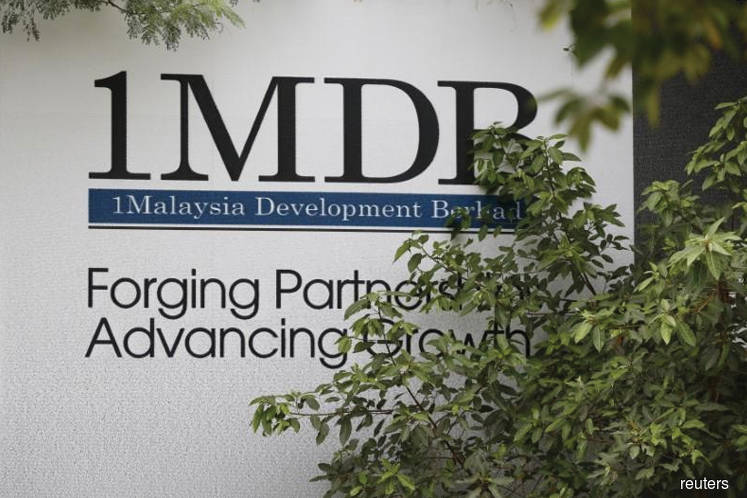 KUALA LUMPUR (July 18): The High Court is expected to decide this afternoon whether the criminal trial of Datuk Seri Najib Razak on the misappropriation of RM2.28 billion involving 1Malaysia Development Bhd (1MDB) funds can be postponed for the third time.
High Court Judge Collin Lawrence Sequerah was expected to decide on the prosecution's request for the postponement this morning, taking into consideration the progress of the ongoing Najib-SRC trial.
But after listening intently to the prosecution and defence, Justice Sequerah decided to postpone the session today until 2pm, when he is expected to come up with a decision.
Justice Sequerah was initially reluctant to shift the date of the 1MDB trial, as the SRC trial — where Najib faces seven charges over embezzlement of RM42 million from 1MDB's former unit SRC International Sdn Bhd — was due to end on Aug 15.
As the accused in a criminal case must be present when the trial is underway, the two trials cannot run concurrently.
"There is pressure on Judge Nazlan to have a last date of Aug 16... The mistake we made here is to have a closing date and to have a start date for a second trial for the same accused," Attorney-General (AG) Tommy Thomas, who raised the request, told Judge Sequerah.
He described Najib's required attendance at both hearings as a "reasonable cause" to postpone the 1MDB trial — whose hearing has not started — under Section 259(1) of the Criminal Procedural Code.
"It is not possible for me to say with certainty when the [SRC] hearing will be finished," said Thomas. "It will finish when it will finish."
Earlier this week, Thomas also sought the agreement of SRC trial High Court Judge Mohd Nazlan Mohd Ghazali to postpone a separate trial involving former Felda chairman Tan Sri Isa Samad that was scheduled to start on Oct 7.
The postponement of Isa's trial, together with Justice Sequerah's postponement of the 1MDB hearing — initially from August to November — will give room for the SRC proceedings to continue from now through October.
Lead defence counsel Tan Sri Muhammad Shafee Abdullah expressed his support towards Thomas' request.
This is due to how the two cases are somewhat linked to each other, and the fact that Najib is represented by the same defence team in both trials — the defence team will be thinned out and diluted if both trials proceed concurrently, said Shafee.
The 1MDB trial has already been postponed twice following earlier requests by the prosecution with affidavit of support by the defence.
Twenty-five out of 42 criminal charges faced by Najib are contained in this 1MDB trial, which was described by the AG as the 'Tanore case'.
In the Tanore case, Najib is facing four corruption charges for abuse of power in 1MDB dealings and 21 money laundering charges, where RM2.28 billion was channelled from Tanore Finance Corp through his personal bank account.
The US Department of Justice has established that the funds from Tanore in fact came from 1MDB, while Najib has said in his Facebook account in September last year that the fund was part of donation from Prince Abdulaziz Al-Saud from Saudi Arabia.
Read also:
Prosecution files motion to delay 1MDB trial again
Judge refuses to postpone Najib's RM2.28b 1MDB trial anymore, to start Aug 19
A-G's Chambers seeks to defer 1MDB trial until SRC case completes
Judge in 1MDB case prepared to make way for SRC trial