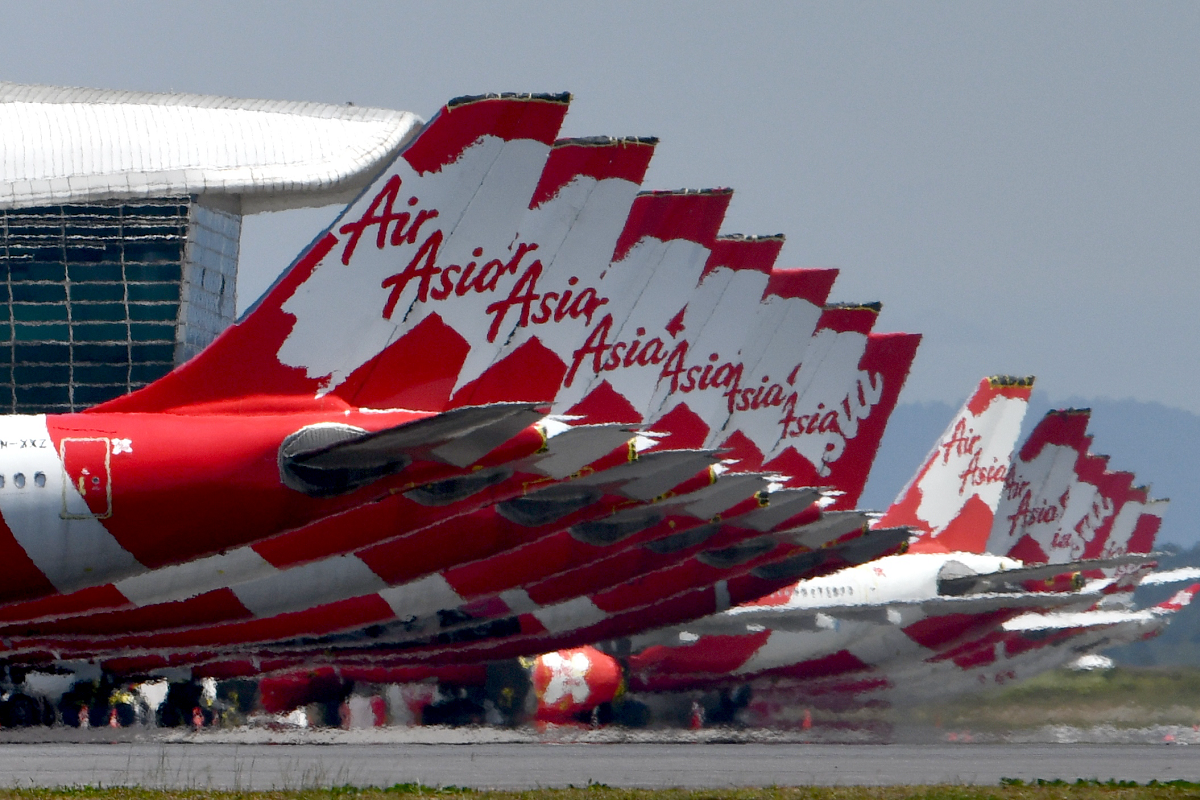 KUALA LUMPUR (March 9): The share prices of Capital A Bhd and AirAsia X Bhd continued to rise for the fourth consecutive trading day amid positive sentiment spurred by an increase in travelling activities post-pandemic.  
Notably, the two companies are currently working on a restructuring plan, in which Capital A in December last year revealed there was a potential disposal of its aviation assets to AirAsia X.
Capital A's share price spiked to 84 sen on Thursday (March 9) — the highest since 84 sen on Dec 2, 2021. It closed at 82 sen, up one sen or 1.23%, while trading volume swelled to 34.48 million shares.
Meanwhile, its sister company AirAsia X's share price surpassed RM1 on Wednesday (March 8), the first time since June 2020.
At the market close, AirAsia X gained eight sen to a near three-year high of RM1.14, with 13.68 million shares changing hands. The penny stock has doubled in price since the start of 2023, climbing from 57 sen on Dec 30, 2022.
The April 28 deadline for AirAsia to submit its regularisation plan to the stock exchange is approaching. It is about seven weeks from now.
Meanwhile, Capital A has more time to work on its restructuring exercise as it is required to submit its plan by July 7.
Both Capital A and AirAsia X have slipped into Practice Note 17 status as the Covid-19 pandemic took a heavy toll on their financials.
The Edge Weekly in November reported that should Capital A inject its aviation business into AirAsia X, the sale transaction will be settled by AirAsia X shares.
By injecting the aviation business in AirAsia X, Capital A will have non-aviation digital assets, such as the airasia Super App, logistics venture Teleport, BigPay fintech service and venture arm Redbeat Capital.
On Tuesday, Capital A announced that its president of commercial Colin Currie was appointed as the chief executive officer of airasia Digital, while its head of investments John Cheing was appointed as the chief financial officer of airasia Digital and the airasia Super App from March 1.
The group also announced a blueprint to grow its digital business, led by Currie.
Capital A and AirAsia X have common shareholders. Both Capital A co-founders Tan Sri Tony Fernandes and Datuk Kamarudin Meranun own 24.64% of Capital A shares through their private vehicles, Tune Live Sdn Bhd and Tune Air Sdn Bhd.
Well-known Hong Kong poker player Stanley Choi Chiu Fai holds a 7.99% stake in Capital A through Positive Boom Ltd. He bought his stake via share placement.
Kamarudin is the biggest shareholder of AirAsia X, with a direct stake of 8.94%, while Fernandes holds a direct stake of 2.69%. The duo also own a collective indirect stake of 31.59% through Tune Group Bhd and AirAsia Bhd.
Out of 13 analysts who cover Capital A, five have "buy" ratings, five have "hold" calls, while three are recommending investors to sell the stock. The analysts' target prices are in a wide range of between 40 sen and RM1.25.
Read also:
Capital A names new CEO and CFO for airasia Digital