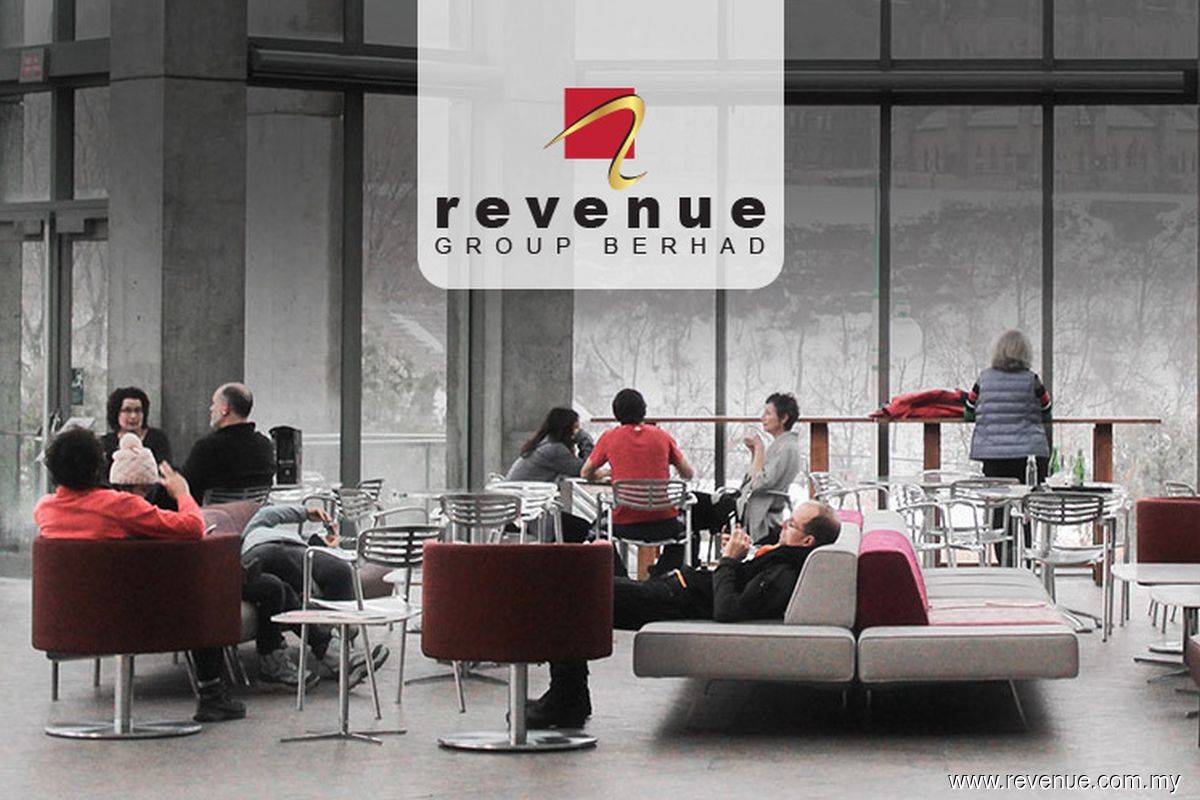 KUALA LUMPUR (Jan 27): Revenue Group Bhd has confirmed that two of its directors have been arrested by the Malaysian Anti-Corruption Commission (MACC) over an alleged false claim relating to the purchase of thermal printing paper worth more than RM400,000.
"In response to the queries received by the company from its stakeholders, the company wishes to clarify that its business and operation are not affected by MACC's arrest over the two directors as they have been suspended from their executive function earlier on," the e-payment solutions provider told Bursa Malaysia on Friday (Jan 27).
The group was responding to a report about the case in The Star newspaper on Thursday, which said three company directors — including two brothers in their 40s and 50s who are directors of a public listed company — had been arrested by the MACC.
The brothers are said to be suspected of conspiring with a woman in her 30s, who is a director of another firm. The duo allegedly conspired to make 16 payments to the woman, who had been making false claims since 2020, the news report quoted sources as saying.
Two directors of Revenue Group — Brian Ng Shih Chiow and his younger brother Dino Ng Shih Fang — were suspended earlier this month following complaints received against them.
Brian is the group's largest shareholder with an 11.93% stake, followed by Dino with an 11.44% stake.
Meanwhile, Dino and a group of four unknown individuals are reported to have allegedly seized 30 boxes of documents belonging to the group without board clearance.
The group then filed a police report for illegal forcible entry and alleged theft. The group said it was considering engaging with two independent professional firms to conduct a special review on the matter.
Two EGMs to be held on Feb 17
Meanwhile, Revenue Group will hold two separate extraordinary general meetings (EGMs) virtually on Feb 17, according to the group's filings with Bursa Malaysia.
The first EGM at 10am will vote on the current board's resolution to remove Brian and Dino as directors of the group.
The second EGM at 4pm has been requisitioned by Brian in an effort to remove the current board.  
The nine directors sought to be removed are executive chairman Nor Azzam Abdul Jalil, managing director Datuk Eddie Ng Chee Seong, executive directors Lai Wei Keat and Ooi Guan Hoe, and independent non-executive directors Ng Chee Keong, Loo Jo Anne, Jade Lee Gaik Suan, Alwizah Al-Yafii Ahmad Kamal and Tham Sai Cheong.
Further, Brian is also seeking to appoint three new directors, namely Datuk Ammar Shaikh Mahmood Naim, Chong Yu Cheang and Adinor Mohamed Yunus.
Another resolution at the second EGM calls for the diversification of the group into property development, construction and property investment.
Revenue Group's share price closed up one sen or 1.64% at 62 sen on Friday, valuing the group at RM298.96 million. The stock has fallen 59% over the past year.
Read also:
Revenue Group suspends two co-founding executive directors pending investigation over complaints
Revenue Group files police report, eyes special review after suspended co-founders