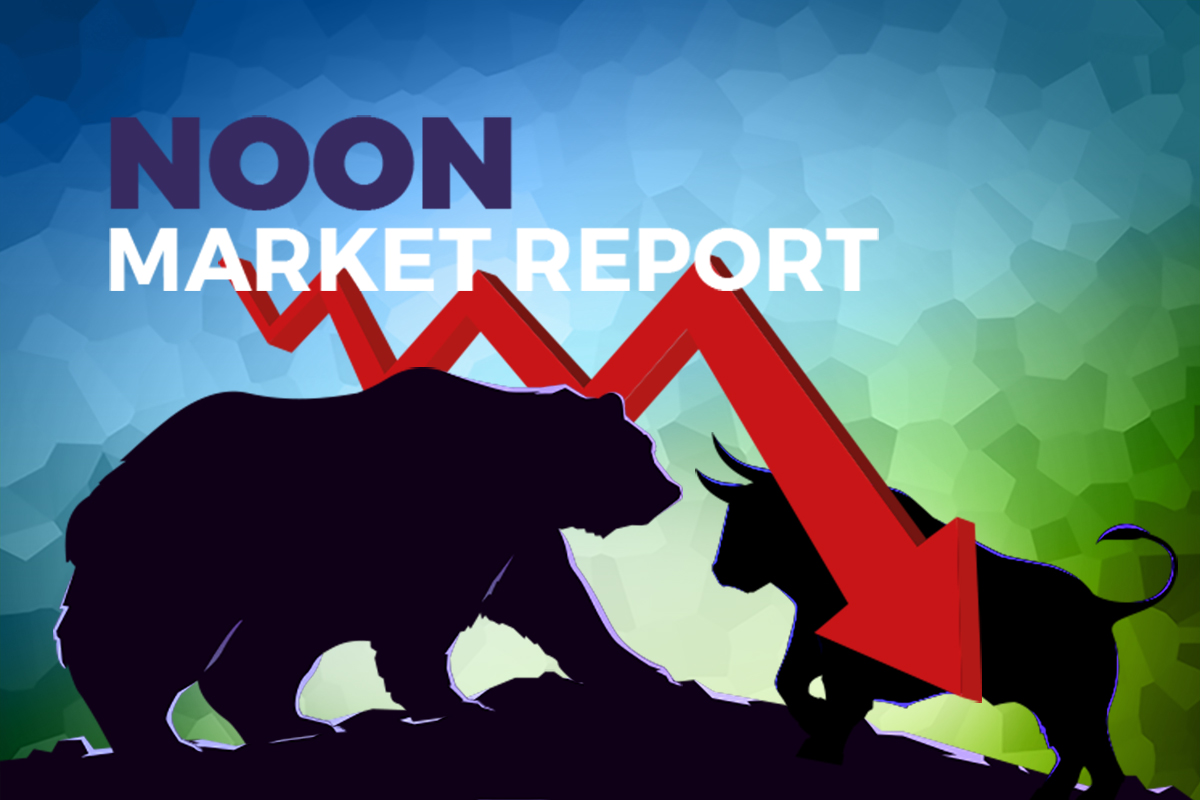 KUALA LUMPUR (Jan 25): Bursa Malaysia ended the morning session lower after trading in cautious mode on Wednesday (Jan 25), with profit-taking seen in selected heavyweights, dealers said.
At lunch break, the benchmark FBM KLCI had fallen by 4.14 points to 1,496.19, from last Friday's closing at 1,500.33.
The market bellwether opened 0.97 of a point better at 1,501.30, and moved between 1,494.73 and 1,501.86 throughout the morning session. 
Market breadth remained positive with gainers outpacing losers 433 to 290, while 366 counters were unchanged, 1,107 untraded, and nine others suspended.
Turnover amounted to 1.47 billion units worth RM823.66 million.
A dealer said the local bourse opened marginally higher after the long Chinese New Year holiday weekend, trading cautiously before descending into negative territory in the mid-morning on profit-taking.
Bursa bucked the regional bourses' uptrend, as Asian equities extended their gains despite US markets' lacklustre performance on Tuesday, as the earnings reporting season continued to reveal uncertainties amid recession fears, she said.
Regionally, Hong Kong's Hang Seng Index rose 1.82% to 22,044.65 last Friday, Japan's Nikkei 225 climbed 0.44% to 27,418.93, China's SSE Composite Index advanced 0.76% to 3,264.81 last Friday, South Korea's Kospi increased 1.38% to 2,428.20, and Singapore's Straits Times Index added 1.78% to 3,352.40. 
Back home, Bursa heavyweights Tenaga Nasional Bhd (TNB) added one sen to RM9.46 a share, Public Bank Bhd lost one sen to RM4.25 and Petronas Chemicals Group Bhd eased one sen to RM8.49, while Malayan Banking Bhd (Maybank) was unchanged at RM8.80, and CIMB Group Holdings Bhd was flat at RM5.77. 
As for the actives, Sapura Energy Bhd gained half a sen to 5.5 sen and Velesto Energy Bhd too edged up half a sen to 20.5 sen, Cypark Resources Bhd rose 12.5 sen to 81.5 sen, Dagang NeXchange Bhd (DNeX) added two sen to 62.5 sen, and Coraza Integrated Technology Bhd gained 1.5 sen to 93 sen.
On the index board, the FBM Emas Index slid 0.37 of a point to 10,842.11, the FBMT 100 Index eased 8.35 points to 10,525.43, and the FBM Emas Shariah Index fell 16.38 points to 11,077.24.
The FBM 70 Index rose 79 points to 13,582.65, and the FBM ACE Index advanced 26.02 points to 5,582.10.  
Sector-wise, the Financial Services Index slipped 11.55 points to 16,523.58, and the Plantation Index dropped 43.11 points to 6,838.31, while the Industrial Products and Services Index inched up 1.06 points to 189.42, and the Energy Index bagged 10.46 points to 856.27.