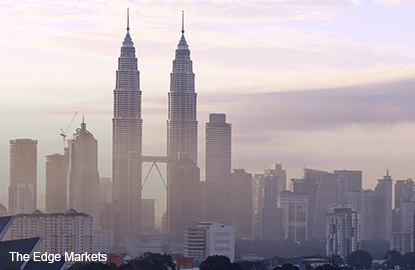 KUALA LUMPUR (Feb 23): Islamic finance has largely been a priority area in Malaysia for three decades and it is not about to slow down, according to the World Bank.
In its Global Report on Islamic Finance published by the bank recently, it highlighted Malaysia as having the largest Islamic banking assets in the region with US$156.7 billion (RM697.15 billion) as at 2013.
The report, which was co-published with Saudi Arabia's Islamic Development Bank, said Malaysia is also the second-largest economy in terms of total syariah-compliant financial assets.
"The Middle East currently dominates the growth of Islamic banking globally.
"The South and Southeast Asia region of which Malaysia belongs to, is ranked second globally for Islamic banking, with 15% of the market share," it said.
The report said Islamic banking has gained momentum as a credible competitor to conventional banking.
However, the report also suggested the need to address several challenges which includes, among many, the need for alternative investments.
It said that among the Organisation of Islamic Cooperation countries, of which Malaysia is a member, the Malaysian Securities Commission has played a part in identifying the issues relating to alternative investments.
However, it noted that the Kuala Lumpur-based Islamic Financial Services Board has not yet issued any standards specifically on alternative investments and therefore calls for more comprehensive guidance. It currently focuses more on Islamic banking, capital markets and takaful.
On a positive note, the report said the syariah governance framework was advanced in Malaysia.
The report also highlighted that Malaysia has 1.03 Islamic finance institutions per 10,000km.
Another positive identified by the report was that Islamic banks in Malaysia had relatively lower levels of credit risk, averaging 6% in the period under review (2010–2013).
The report said total global sukuk outstanding was US$310.95 billion as of year-end 2014.
"The US dollar-denominated sukuk have been growing, but sukuk denominated in Malaysian ringgit are growing even faster and dominate the market.
"Within Asia, Malaysia has been dominating the sukuk issuance market. The cumulative amount and percentage of sukuk issued from 2001 to 2014 was US$639.9 billion (75%) in Asia, compared to US$108 billion (13%) in the Middle East and North Africa, US$91 billion (11%) in the Europe/North American region and US$10.75 billion (1%) in Africa," it said.