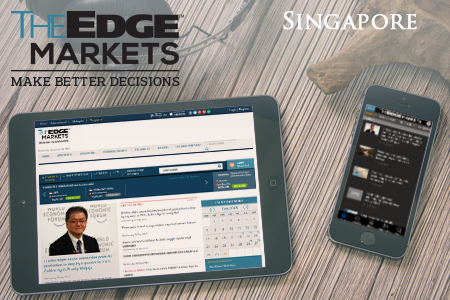 SINGAPORE (Oct 8): Golden Gate Ventures Fund II LP, the venture-capital fund backed by Facebook Inc. co-founder Eduardo Saverin and Temasek Holdings Pte, is the lead investor in a $4.7 million capital raising by Singapore-based online furniture store HipVan.
HipVan will use the funds to expand in the $3 billion Singapore furniture market and bridge the gap between firms like Ikea and upscale companies like Xtra and Space, Danny Tan, chief executive officer of HipVan, said in an interview.
"We want to fill that gap, but it's a long way to go," said Tan, who co-founded HipVan in 2013. The firm got a first $1.65 million investment in July. It might seek more investments in the future, he said.
Saverin and Temasek are among the main investors in the Golden Gate Ventures Fund II, which was started this year and had raised US$35 million ($50 million) by the end of July, Vinnie Lauria, managing partner of Singapore-based Golden Gate Ventures, said at the time. He didn't disclose how much both investors had committed. The firm had began its first fund in 2012 with commitments of US$10 million.
Through its website and mobile-phone applications, HipVan offers 20,000 furniture products, according to an e-mailed statement. Tan, 32, declined to disclose revenues and said the company has no expansion plans beyond Singapore. HipVan, which was founded by four people, currently employs 50 staff, Tan said.
Other investors in the current round include East Ventures, Toivo Annus and LionRock Global, according to the statement.