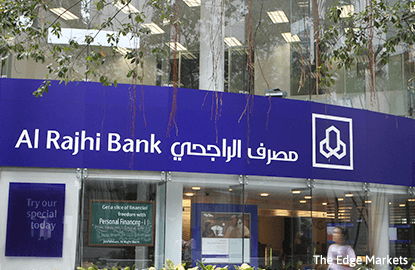 KUALA LUMPUR (April 5): Al Rajhi Banking & Investment Corp (M) Bhd (Al Rajhi Bank Malaysia), a wholly-owned subsidiary of the world's largest Islamic bank by assets, Al Rajhi Bank of Saudi, has received approval from Bank Negara Malaysia for the appointment of Steve Chen Thien Yin as its new chief executive officer (CEO).
Chen replaces Datuk Azrulnizam Abdul Aziz, who resigned from the bank in October 2014 after two-and-a-half years at the helm. Selamat Sirat has been the acting CEO since then.
In his new capacity, Chen is responsible for the overall operations of Al Rajhi Bank Malaysia's business to maximise company growth as well as to take on the responsibility in developing innovative strategies to drive the Islamic banking and finance business of the bank to achieve its business goals.
He brings along with him more than 25 years of vast professional experience in retail, corporate and investment banking in growth markets of Malaysia, Singapore, Vietnam, Cambodia and Laos.
Prior to joining Al Rajhi Bank Malaysia, Chen was the chief operating officer of corporate and structured finance at Hong Leong Bank Bhd. Over his career, Chen has held senior positions in various international foreign banks including J.P. Morgan, Royal Bank of Scotland and Standard Chartered Bank.