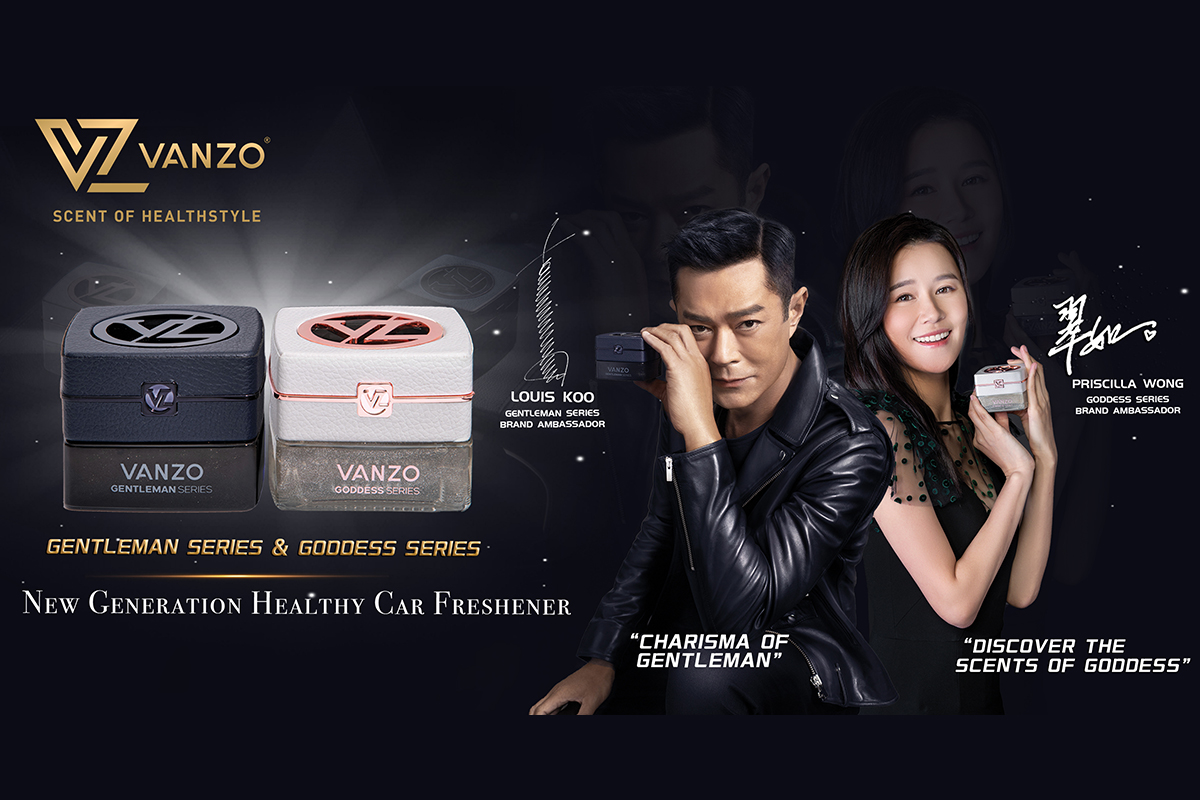 In the modern age, we've been viewing air fresheners as an "extra" because they will be changed frequently, but thanks to VANZO, now everyone can afford to own an air freshener that has the scent of luxurious fragrance at an affordable price.
VANZO, a new functional brand that produces New Generation sterilizing healthy air freshener has recently added two new scents to its collection, Gentleman Series & Goddess series.
Being the first certified sterilizing air freshener brand in Malaysia, VANZO's products are free from alcohol, formaldehyde, benzene and toluene to ensure its customers' health and wellbeing, especially during this pandemic.
VANZO is also the first air freshener brand using Japan's New Technology, Odour Emulsion Filtration (OEF) to infiltrate then emanate the smooth fresh fragrance.
"To ensure better quality products, we're pleased to work with two Japanese leading fragrance specialists, OGAWA Flavours and Fragrances, and TAIYO Corporation which have over 125 years' experience in manufacturing fragrances," said Founder and Chief Executive Officer of VANZO, Eddie Ng.
"We understand that health and safety are a priority for Malaysians. Our products have gone through and passed the acute inhalation toxicity test for our consumers' peace of mind," he said.
In addition to health-conscious attributes, the air fresheners - housed in a sleek cubic design with handmade leather cover and exclusive scents formulated by Ng personally.
The latest additions to the VANZO family went through a total of 132 scent formulations before hitting the perfect note. The scent for Gentleman Series is Black Code while Goddess Series has the scent of white musk and rose.
Hong Kong veteran actor-producer Louis Koo has been appointed as the new face of VANZO's Gentleman series.
Joining Koo is fellow artist Priscilla Wong as the brand ambassador for VANZO's Goddess series.
Koo was recently awarded an honorary fellowship by the Hong Kong Academy for Performing Arts.
He was among 10 individuals - among them Hong Kong singer Jacky Cheung, Hong Kong actor Wong Cho Lam, veteran actor Lau Shun and opera singer Leung So Kam - who have recognised for their achievements and contributions to the performing arts and cultural industry as well as the development of the academy.
VANZO's products are available at 3,500 local retailers including pharmacies, car accessories outlets and supermarkets. Now they are also available in China Alibaba's online shopping platform, Singapore, Hong Kong, Taiwan and Brunei.
"We are targeting 10,000 retailers within two years to make our quality air fresheners accessible to more people," said Ng.
For more information, go to www.vanzoasia.com.