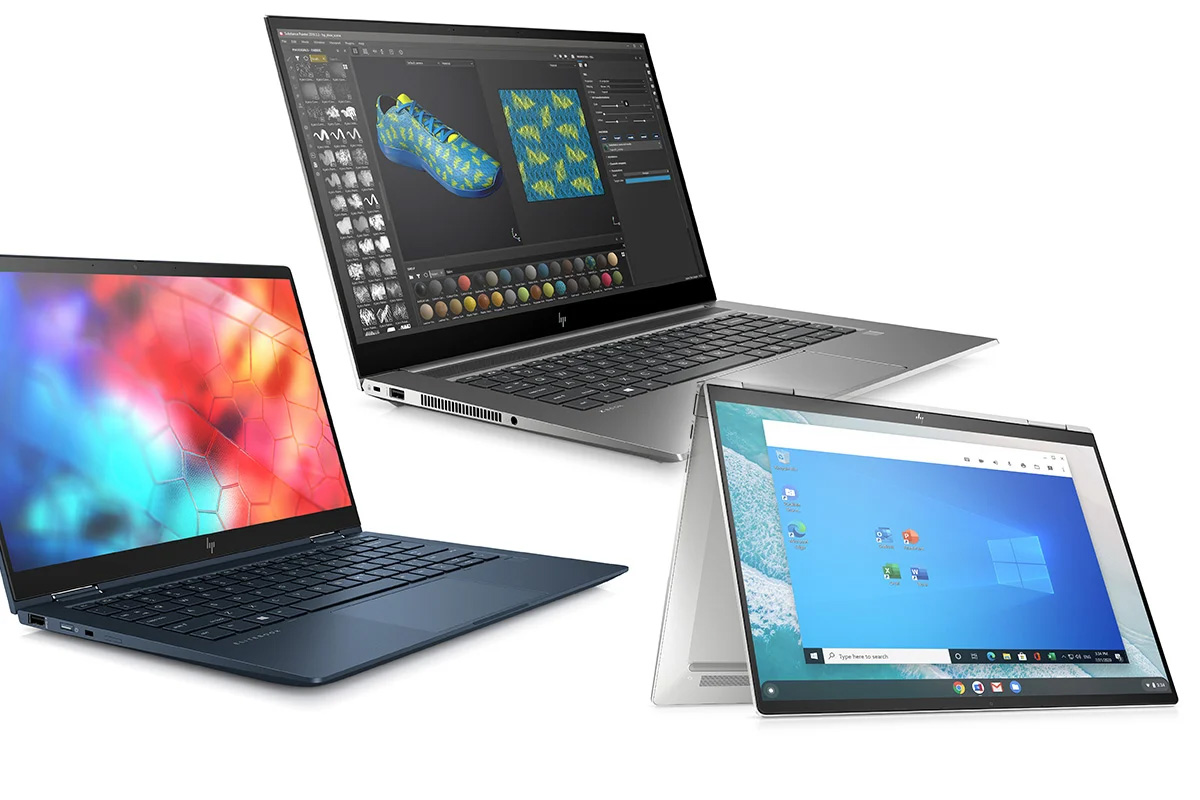 The Covid-19 pandemic has raged on for nearly a year now and businesses desperate to stay afloat have had to digitally transform their operations at breakneck speed.
But this rush to digitally transform has created cybersecurity gaps as businesses have been forced to prioritise short-term continuity over longer-term security considerations.
To this end, device and technology player HP Inc is committed to empowering businesses and ensuring continuity during these challenging times. The company is at the forefront of equipping an increasingly digitised workforce with technology and collaboration solutions that enable seamless workflows.
An inevitable starting point for a digitally native workforce has to be cybersecurity. The risks have never been greater and there are more points of vulnerability than ever before with employees working from home, away from in-house cybersecurity measures and internal corporate guardrails.
Perhaps unsurprisingly, fraud has topped the list of cybercrimes, as businesses and people continue to migrate online. Of the 7,765 incidents reported to CyberSecurity Malaysia in the first eight months of last year, 5,697 were fraud cases.
Cybercrime should not have to be a constant worry for businesses. As a global leader in PC and print security, HP continues to innovate to ensure that businesses are able to protect what matters, thanks to security within, on and above the operating layer.
HP's suite of intelligent, proactive and hardware-enforced security measures ensures that every device holds its own against attacks while getting companies back to doing business. Features include HP SureView, an anti-glare privacy screen that combats curious voyeurs, and HP SureSense, which blocks users from known and unknown threats in a quick way using artificial intelligence.
First-in-class sustainability
Supporting business continuity does not mean having to make a choice between making a profit and making a change. By simply using products and technologies developed with the planet in mind, businesses have the capacity to be both profitable and environmentally sustainable.
HP has long been committed to creating positive and lasting impact for people and the planet. The company boasts one of the world's most sustainable device portfolios, with efficiency and environmentally conscious practices heavily integrated into its production lines.
In this regard, HP has used more than 1.7 million pounds of ocean-bound plastics to manufacture ink cartridges and other critical hardware. More broadly, the company provides resale and recycling services to customers in 76 countries and territories worldwide, even as it continues to build out new technologies using recycled materials while minimising waste. These practices make HP one of the most sustainable and innovative companies in the world.
Ocean-bound plastics are also widely available in HP's PC portfolio. Here, the plastics are moulded into high-quality laptop and fan enclosures as well as the speakers that go into its products.
To this end, the HP Elite Dragonfly is the world's first notebook built with ocean-bound plastics. In fact, more than 80% of the notebook's mechanical parts are built using recycled materials.
Meanwhile, the HP Elite c1030 Chromebook Enterprise boasts the ubiquitous Chrome OS, enterprise-level security and durability, and comes in a stylish and ultraportable design.
The company's "Z by HP" range of mobile workstations is setting new standards for serious creators. The HP ZBook Studio G7 boasts professional-grade graphics capabilities with the optional, heavy-duty Nvidia Quadro graphics card and up to 32GB RAM to support speedy rendering, editing and simulating.
The HP ZBook 15 & 17 G6 workstations provide blazing-fast performance even with the heaviest, multi-app workloads. Featuring single and multi-threaded apps paired with high-performance, multi-core Intel processors, the workstations are also developed with cutting-edge thermal designs to keep things cool and quiet.
HP's various achievements and cutting-edge portfolio of devices have been recognised for innovation and sustainability in recent years. The company has achieved an AAA rating for transparency and action on climate, forests and water. It is also recognised as a CDP Supplier Engagement Leader.
CDP is a leading, non-profit charity that runs a global disclosure system for investors, companies, cities and states to monitor and manage their environmental impacts. It is the leading standard for environmental reporting, with arguably one of the richest data sets on corporate and city action on the climate.
HP has been on the CDP Climate "A" list for six years running, thanks to its various initiatives such as cutting down on emissions, mitigating climate risk and doing its part to create a low-carbon economy.
Given the scale of innovation and support of the local economy, HP Malaysia was unsurprisingly granted one of the highest accolades at the Putra Brand Awards 2020, taking home the Gold award in the Cameras, IT and Office & Business Equipment category. This was HP's maiden victory at the Putra Brand Awards, the results of which were voted on by 6,000 consumers nationwide.