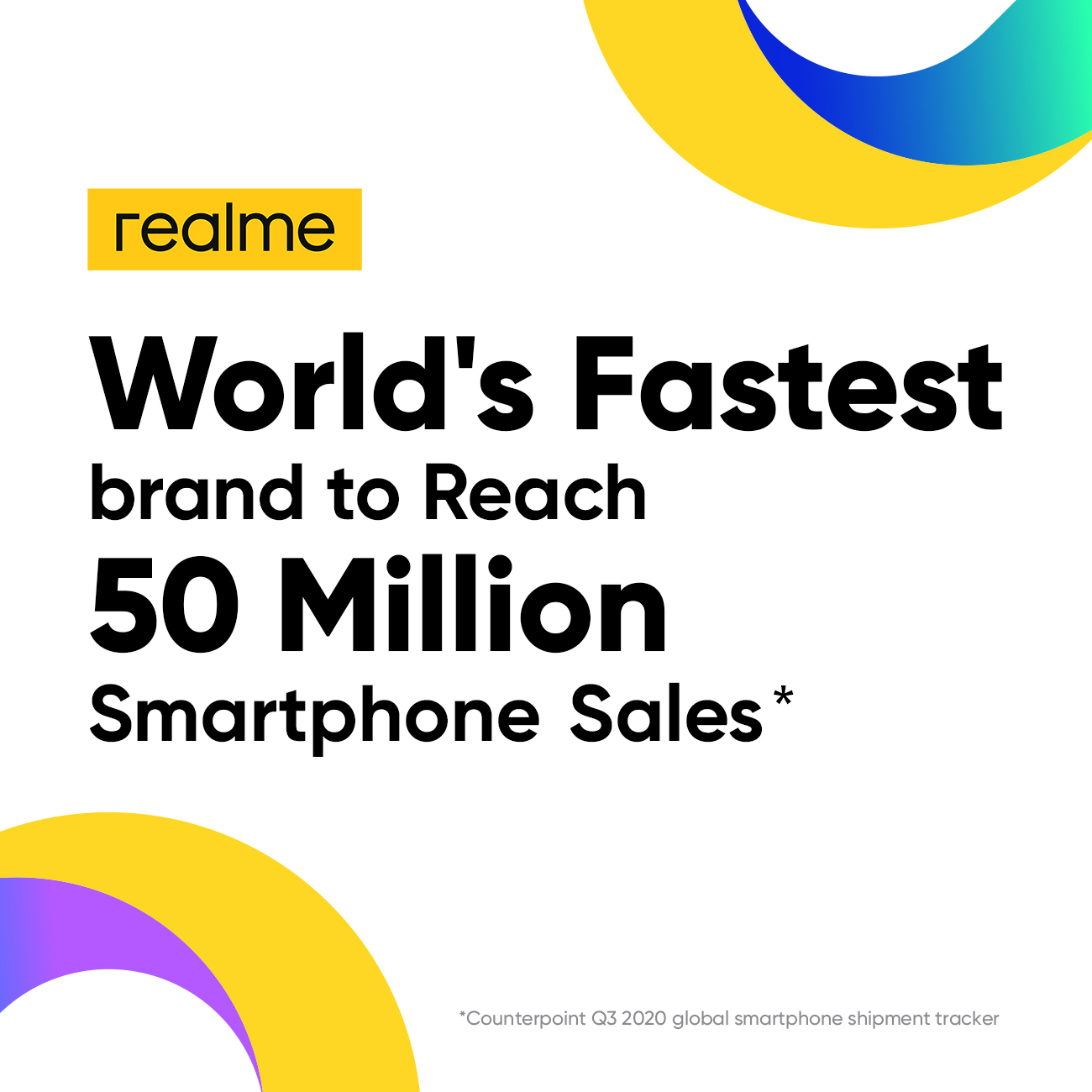 The recently concluded Single's Day sales on Nov 11 turned device manufacturer realme into the fastest brand in the world to hit 50 million units sold.This record was followed closely by realme Malaysia hitting the second highest quarter-on-quarter sales in Southeast Asia.
This put it ahead of brands like Apple, Samsung and Huawei, with realme now firmly considered the fastest growing smartphone brand ever. Thanks to this exponential growth rate, the brand is well on its way to becoming a global top six player.
The brand's recent Single's Day performance is testament to its industry-leading position and trendsetting design language, which has gone a long way towards winning a new generation of fans and followers. Global records notwithstanding, the brand has broken new ground and set new records in the Malaysian market as well.
Globally, the devices manufacturer hit a whopping 132% QoQ growth, en route to achieving a remarkable 45% year-on-year growth, despite what has been a traumatic year for the global economy.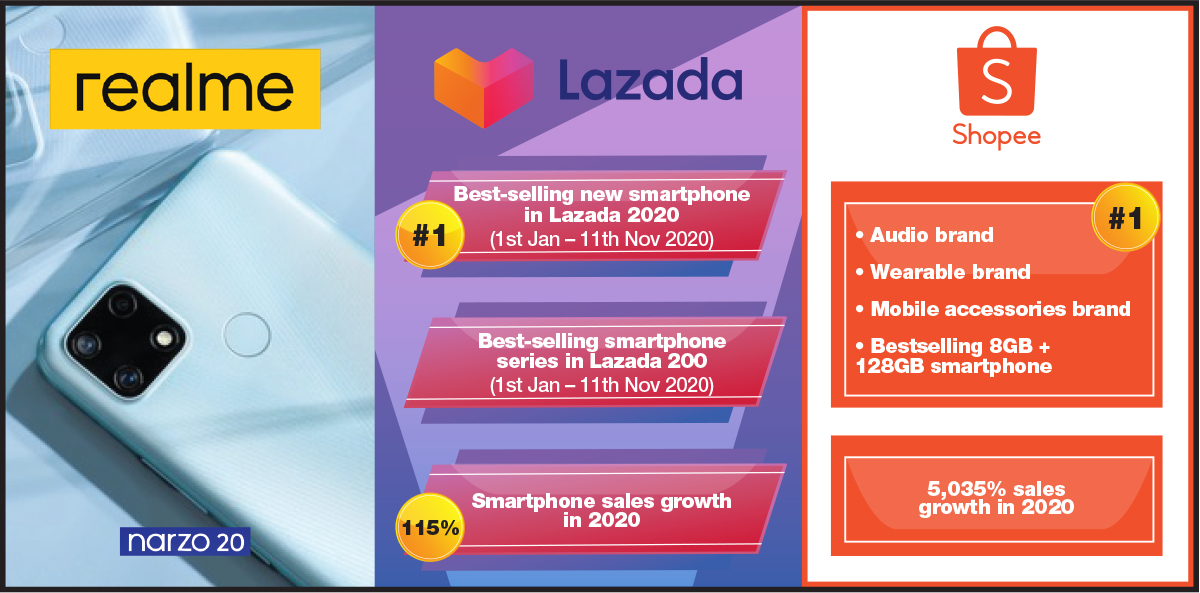 Back home in Malaysia, the story is very much the same, with realme hitting 50% QoQ growth, the second highest in Southeast Asia, and behind only the Philippines.
As further evidence of realme's ascendency in Malaysia, Google Malaysia Managing Director Marc Woo was quoted in an article as saying that in September and October this year, realme phones were among the top 10 trending Google searches. "Mobile connectivity will serve an important role to our economic trajectory, and I am pleased to see realme Malaysia continuing to be an important enabler in the ecosystem."
The record-breaking sales performance was delivered by the company's latest flagship smartphone "narzo by realme". A range of smartphones built with performance, speed and a highly optimised gaming experience in mind, the narzo series made its debut in Malaysia this year and, unsurprisingly, took the market by storm.
The narzo 20 Pro comes with the latest MediaTek Helio G95, an eight-core chipset designed to provide a high-end mobile gaming experience. The performance is paired with enviable battery life. The narzo 20 Pro comes with 65W SuperDart Charging capabilities, alongside a massive 4,500mAh battery that delivers a full charge in less than 40 minutes.
The additional 90Hz Ultra Smooth Display with a 90.5% screen-to-body ratio also ensures a seamless visual experience.
"The launch of narzo further demonstrates realme's determination to provide a product for young people with all-round performance. We hope narzo will become a leading entertainment companion in every moment, providing the best in music, movies and gaming," founder and CEO Sky Li said in a recent statement.
The smartphone broke and created a slew of records on e-commerce platforms Lazada and Shopee. In addition to creating multiple bestseller records on Lazada throughout the year, realme Malaysia also broke its sales growth record on Lazada's Double 11 day. This marked a strong improvement on the company's Double 11 sales last year.
"It has been a pleasure to witness how realme has widened its digital presence on Lazada Malaysia and become one of the fastest growing LazMall brands this year in the mobile and tablet category," said Lazada Malaysia chief business officer Sherry Tan.
The accolades continue to pour in for realme, with sales on Shopee recording a whopping 5,053% growth, compared with the platform's Double 11 sales just a year ago. "We are honoured to be realme's trusted e-commerce partner. From smartphones to wearables, as well as health products and lifestyle offerings, realme's wide range of products are loved by many Malaysians who shop on Shopee," said Shopee regional managing director Ian Ho.
"This makes realme one of the best-selling mobile and gadget brands on the platform. Shopee congratulates realme on this new milestone that it has unlocked, and we look forward to exciting times ahead," he added.
In a separate statement, realme Malaysia brand manager Tiffany Teh thanked local fans for their support of the brand. "This is indeed a good start for the realme narzo 20 series, and we are committed to providing the best experience for our fans despite the pandemic and the generally challenging year for us all," she said.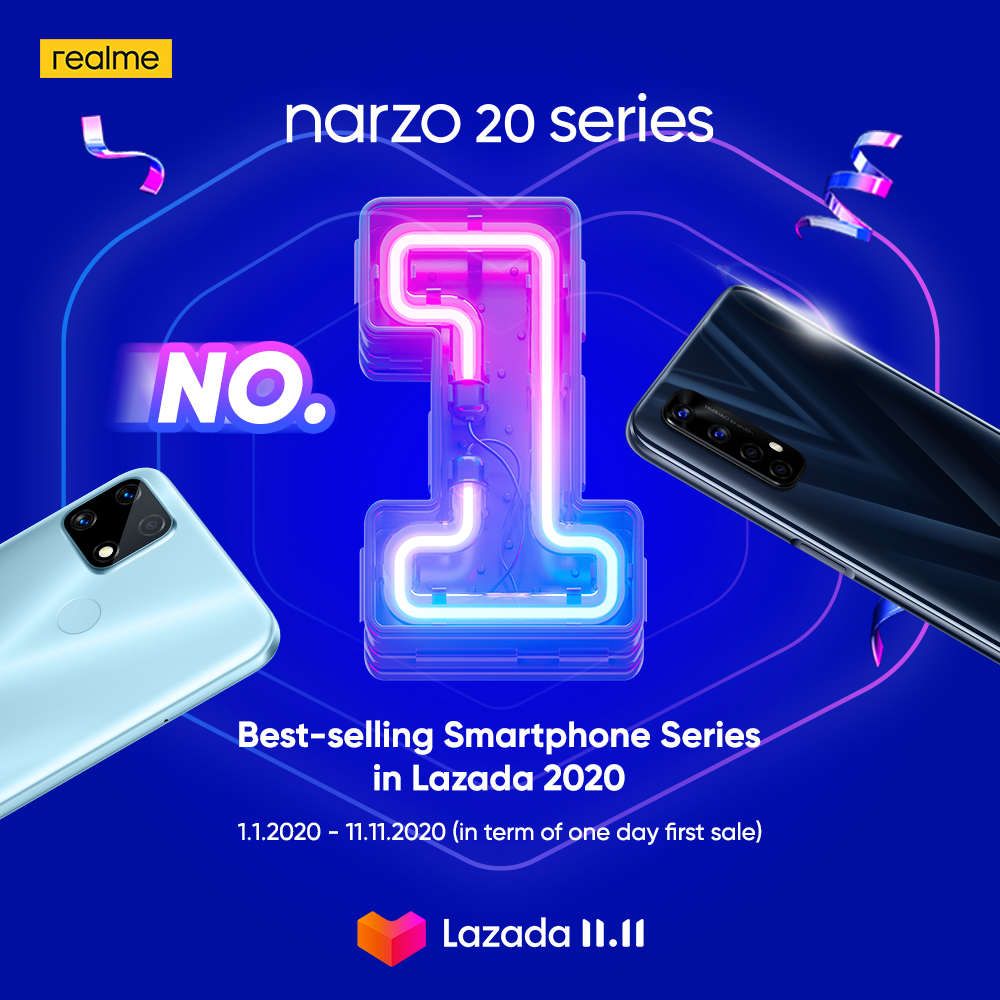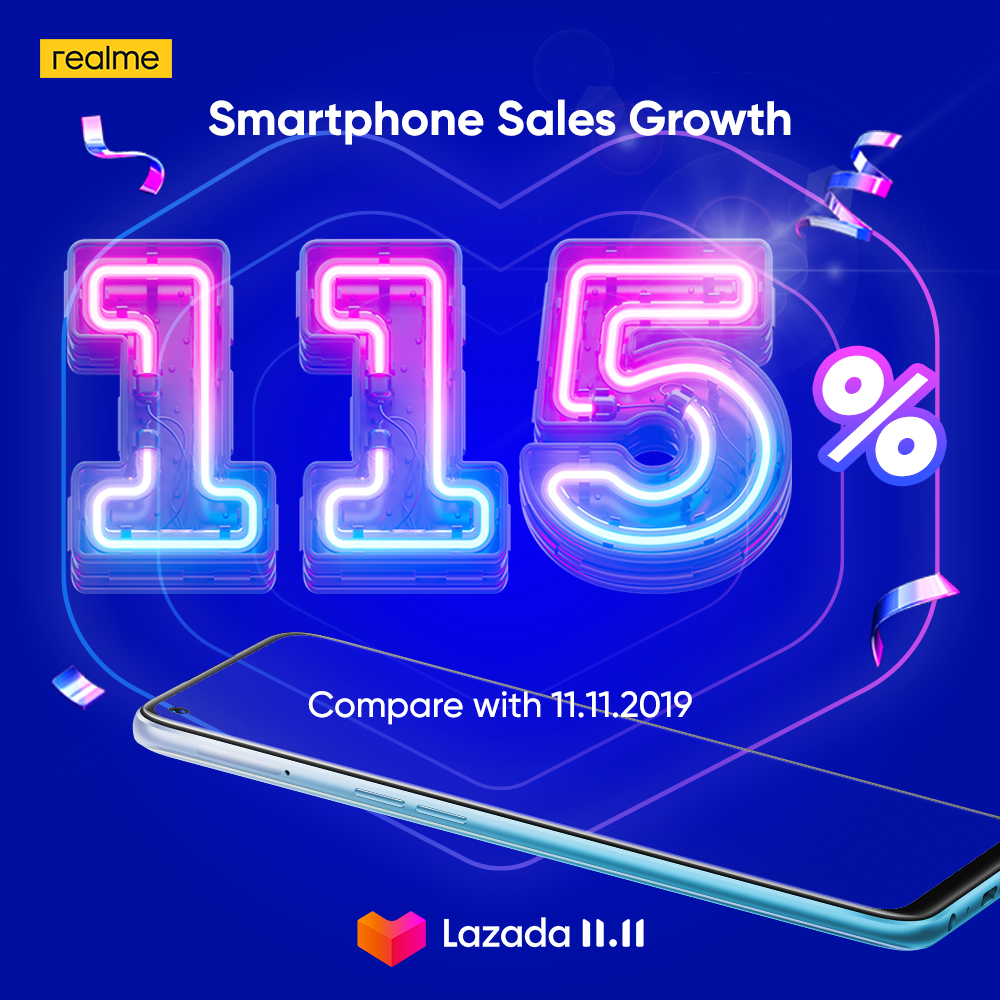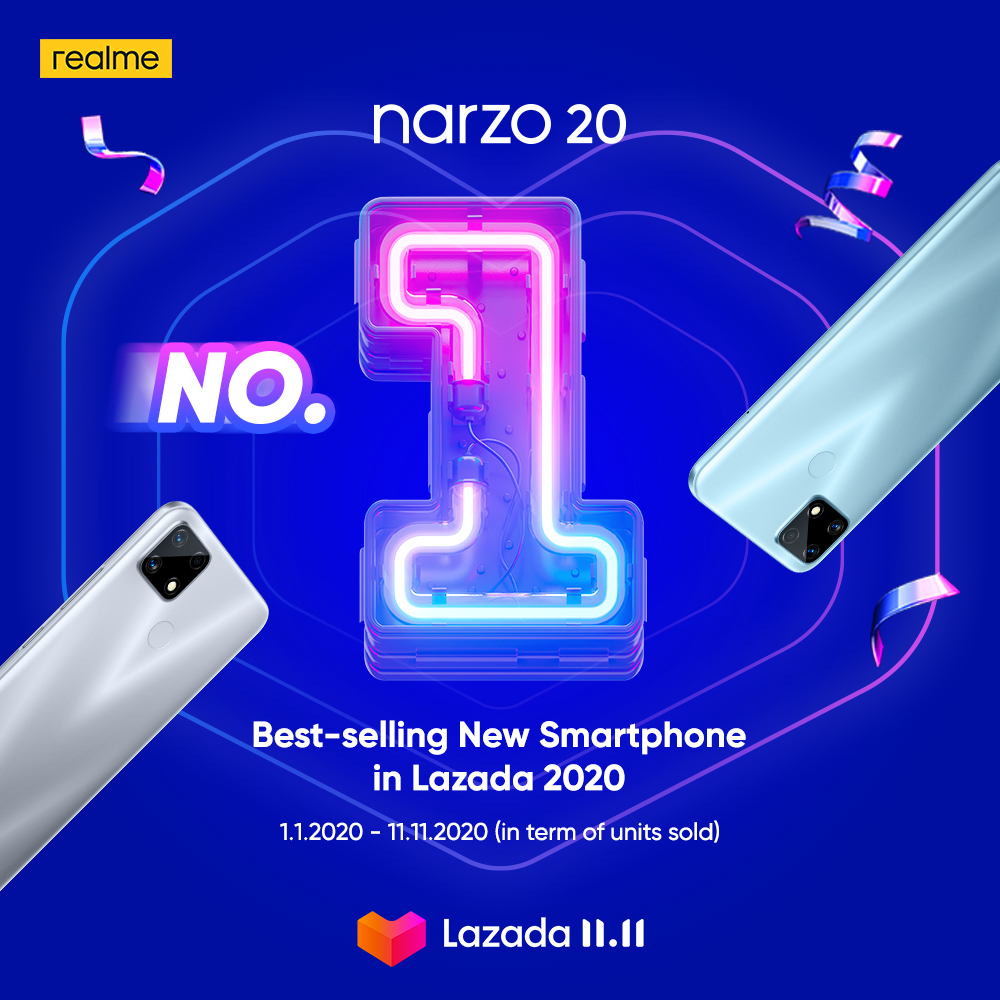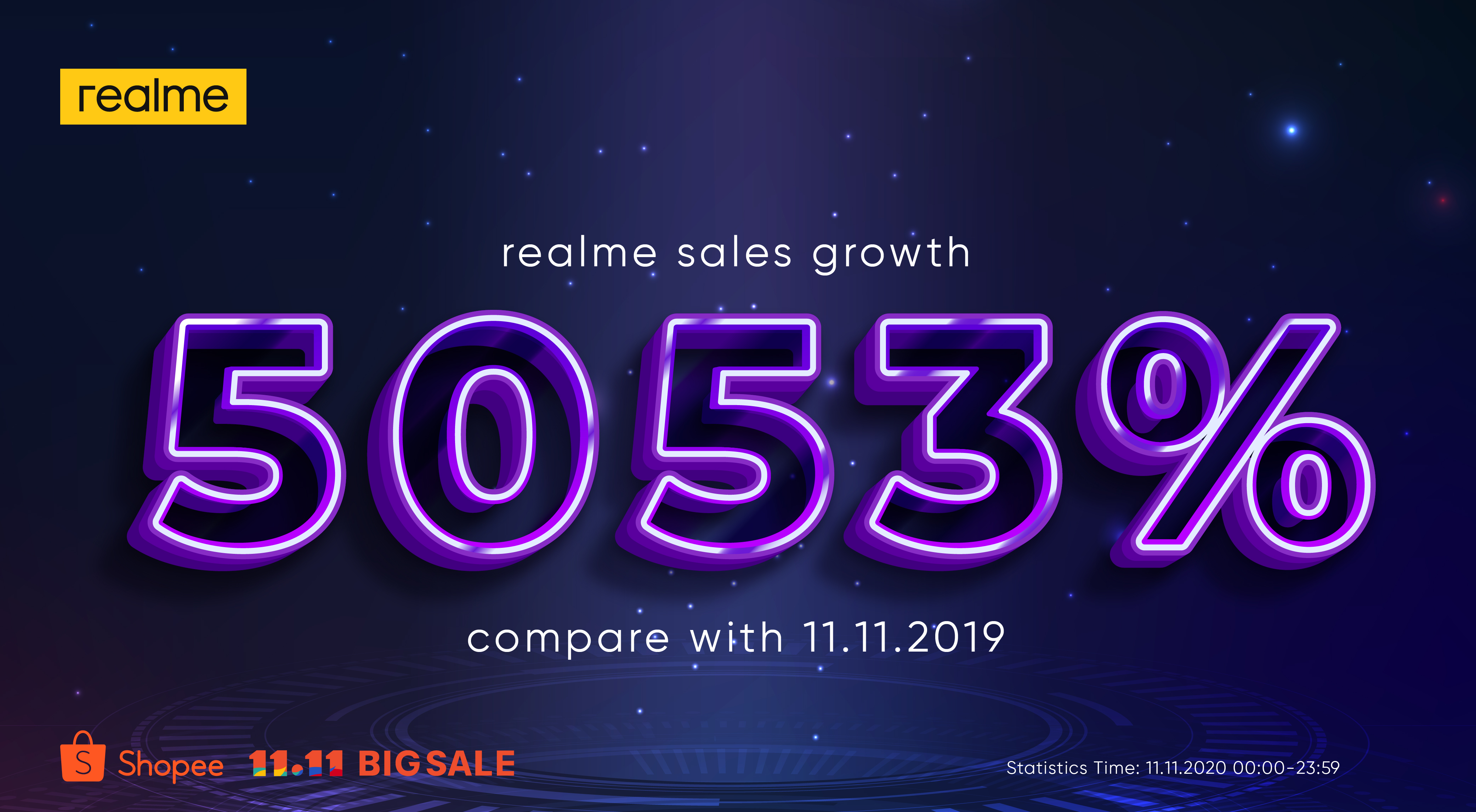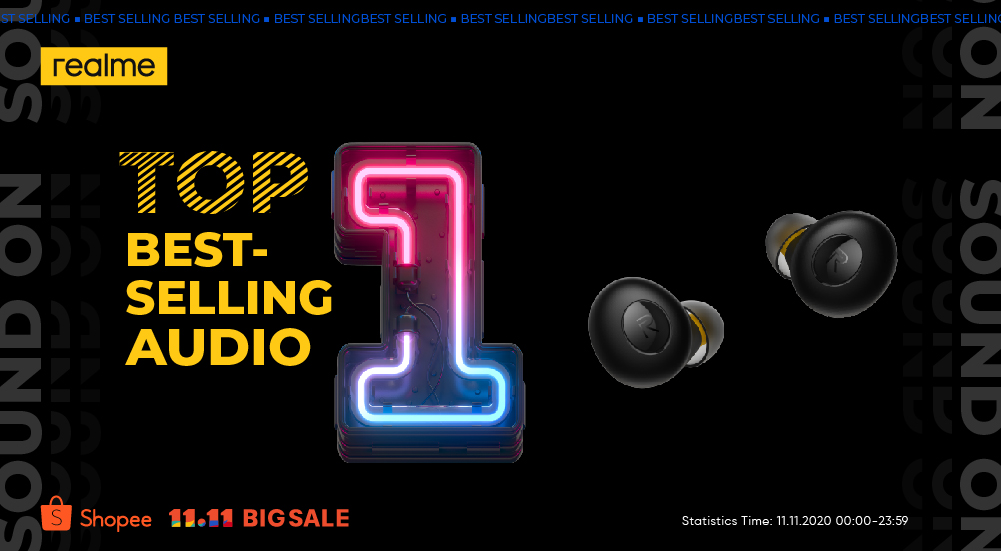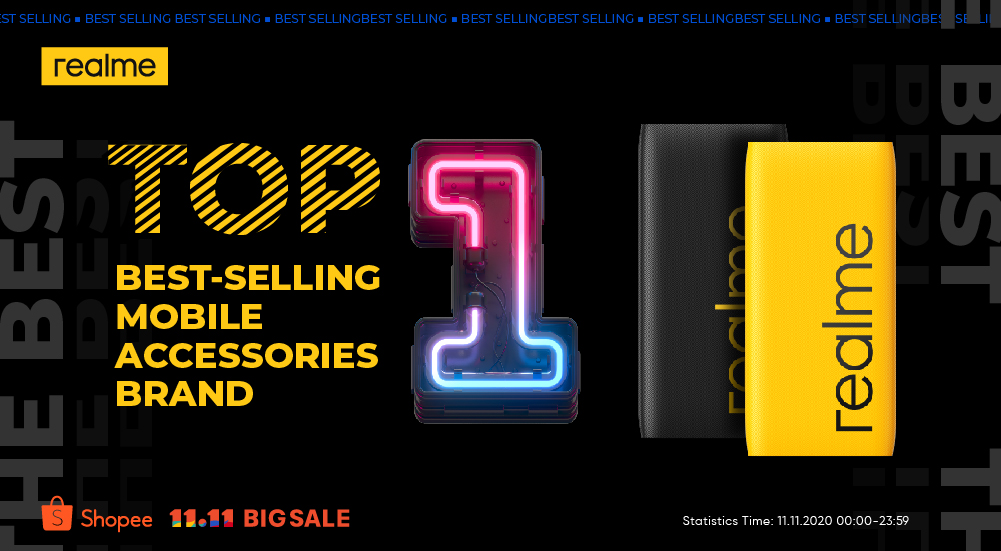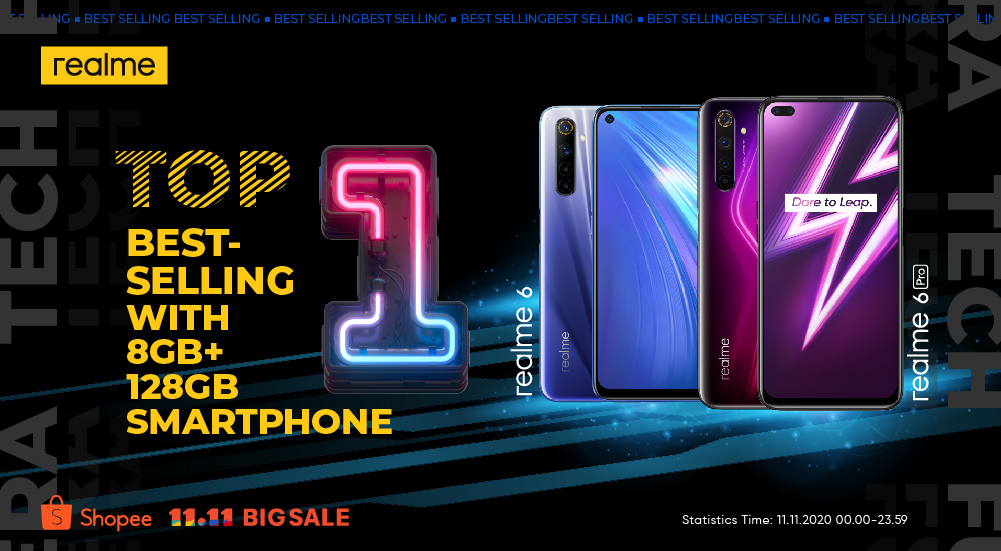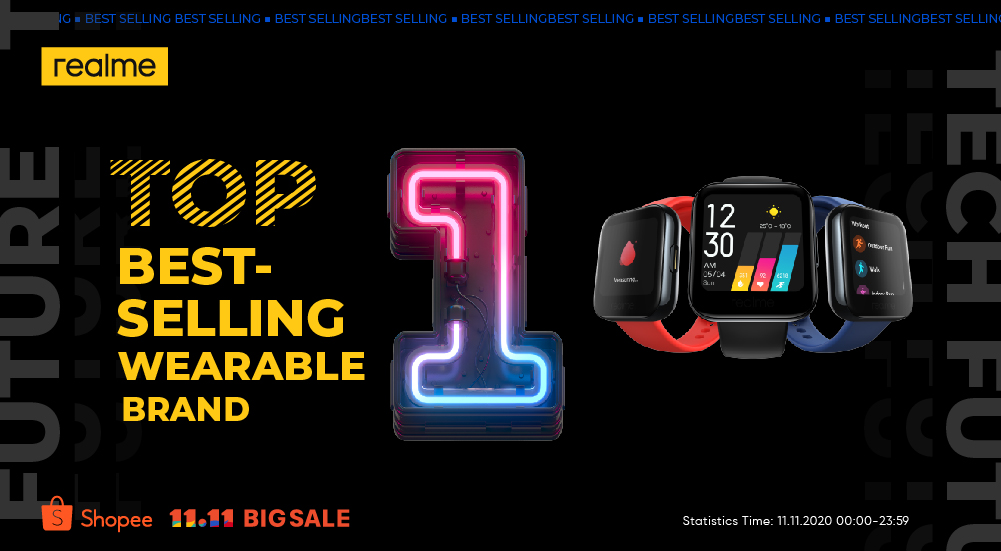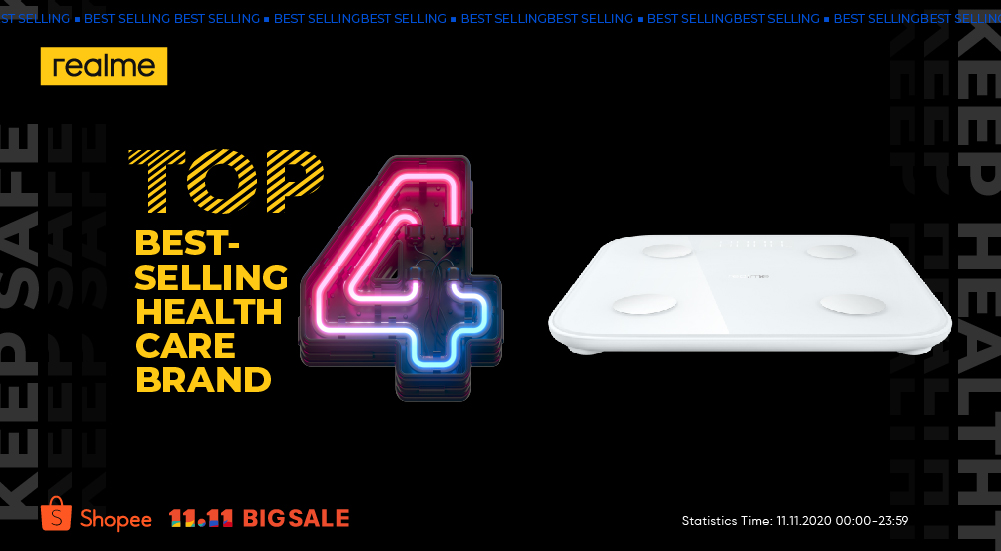 Something special is coming your way. Stay tuned for the launch of the realme 7 5G. Follow realme on Facebook and Instagram.