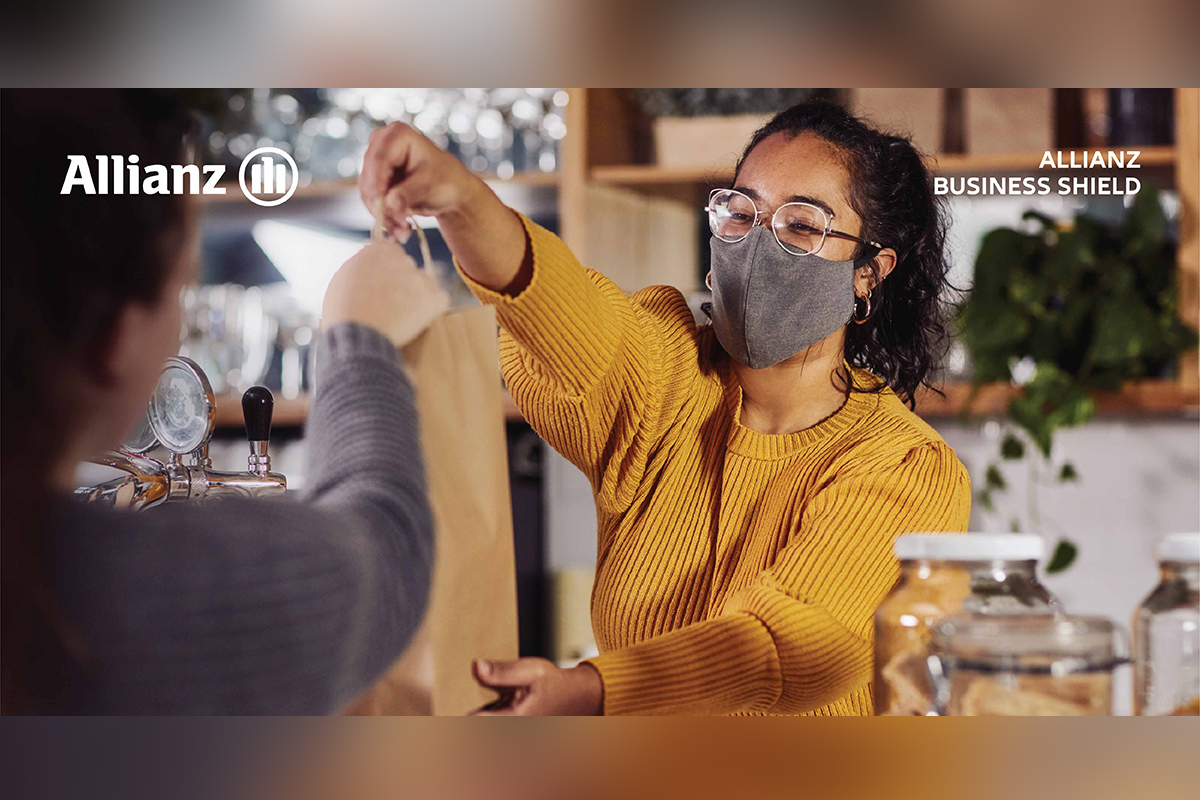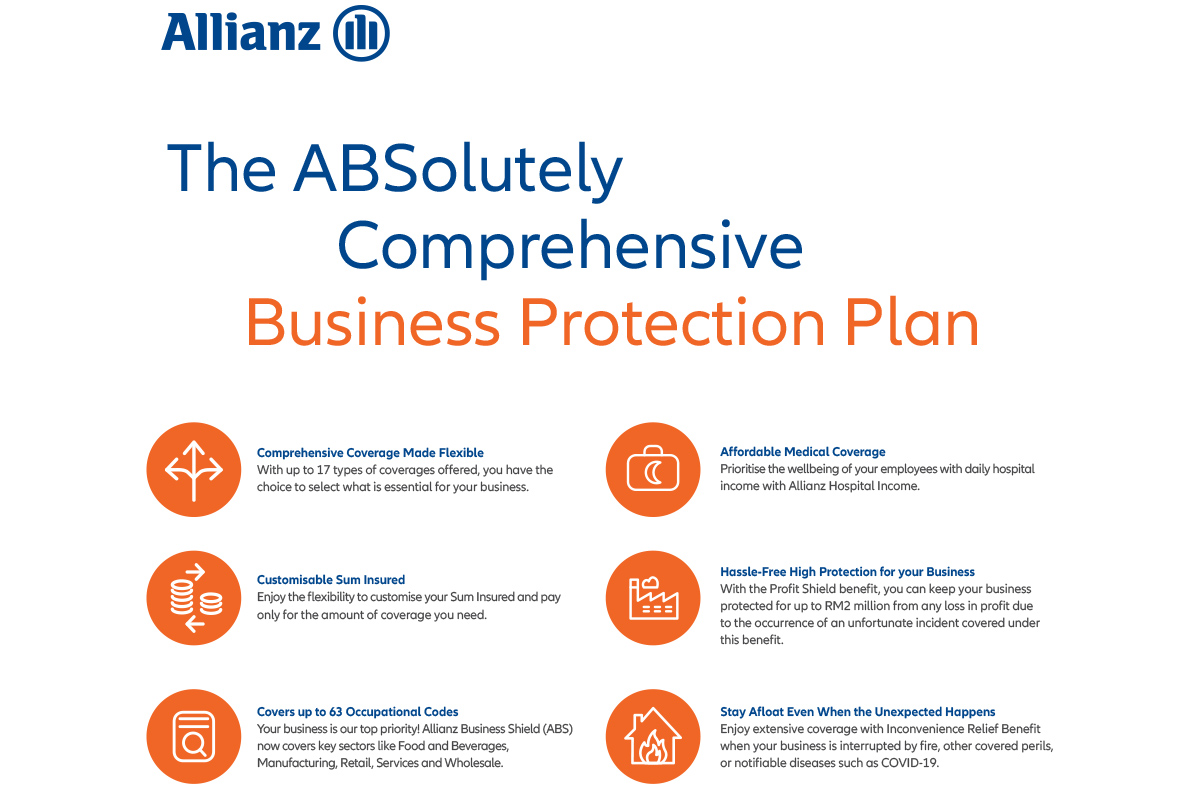 Terms and Conditions apply.
For a small and medium enterprise (SME), the current uncertain times make it paramount to protect its cash flow position against external shocks.
And there are many factors to be concerned about. Daily COVID-19 cases are on the rise again, overshooting the 20,000-mark in February 2022 and threatening to disrupt operations when an outbreak occurs on-site.
Erratic weather events, too, have become more frequent. The mega flood in December 2021 resulted in RM900 million in manufacturing losses alone, and over RM6 billion in total damage across states such as Selangor and Johor, according to the Department of Statistics.
More recently, in January 2022, a rare hailstorm and whirlwind hit parts of Shah Alam, damaging more than 40 premises, with another whirlwind incident recorded in Ipoh.
Nonetheless, businesses need to continue running despite these uncertainties — prompting Allianz Business Shield to introduce new insurance options to better cushion SMEs when disaster strikes.
The options include the Profit Shield Benefits, which offer up to RM2 million in protection for loss in profit due to insured perils. In the event of a COVID-19 outbreak, the benefit covers one-time cost for premise disinfecting services and test kits for employees as well.
Meanwhile, the Inconvenience Relief Benefits provide a daily cash allowance of up to RM2,000, should operations be interrupted by fire or other covered perils or notifiable diseases, including COVID-19.
On top of that, business owners can consider Allianz Hospital Income as an add-on policy to protect their employees with a daily hospital income of up to RM500 for up to 60 days.
Keeping resilient while complying with COVID-19 regulations
In the event of a COVID-19 outbreak, a business could incur additional costs from the disinfection procedure and sending employees for PCR tests, as well as continued payment of rent and wages — all while being unable to generate income during a shutdown of its premises.
A forced closure could cause a significant dent in a business' earnings beyond the shutdown period. Customers may turn to competitors to meet pending orders, and make that switch permanent — as was the case for a businessman by the name of Mr Kim. He had lost his customers to competitors when an outbreak of COVID-19 forced his printing and stationery business to be closed for 14 days.
Fortunately, Mr Kim had subscribed to the Inconvenience Relief Benefits under the Allianz Business Shield, allowing his company to benefit from a daily cash allowance during the two-week period and mitigating the financial impact on his business.
Separately, a windscreen tinting shop that had purchased the Allianz Business Shield had to undergo an eight-day shutdown when its owner and one employee contracted the virus. With the Inconvenience Relief Benefits add-on, the business successfully claimed RM16,000 to keep itself afloat while complying with government regulations to contain the outbreak on-site.
Protecting workforce, goods and facilities
The Allianz Business Shield covers a wide range of 63 occupational codes, from offices and retailers to wholesale markets, manufacturers, restaurants, motor repair workshops, clinics and beauty salons.
Business owners are given the flexibility to choose the coverage that best suits their business, with up to 17 options to be included in a single package.
The Allianz Business Shield also comes with optional new add-ons, namely the Inconvenience Relief Benefits and Profit Shield Benefits, as well as an exclusive add-on policy for business needs known as Allianz Hospital Income.
This provides business owners with the option of choosing policies that are essential to their business, instead of opting for lower-priced policies that may omit crucial coverage options and result in inadequate protection in times of crisis.
For example, a warehousing company operating remotely may have a lower risk of experiencing a COVID-19 outbreak in its headquarters, and could instead focus on protecting the goods in its warehouses or when they are in transit.
Other asset coverage include deterioration of stocks, glass damage, data media coverage and even increased cost of working.
The Allianz Business Shield also offers protection against equipment malfunction under Machinery Breakdown.
This is on top of the conventional coverage, including for burglary, which affects nearly 8,000 businesses yearly, and fire damage.
Tailored to budgets and operations
With so many options to choose from, SME owners should speak to a professional agent to conduct a detailed analysis of their business. This will help them review the risks pertinent to their business, and allow the SMEs to determine the best combination of coverage that is fit for purpose.
From there, an SME could identify a budget that the company is comfortable with and which suits its performance, to keep the business protected on a rainy day.
Naturally, uninsured SMEs are at risk of going under if the aforementioned shocks hit their business. And without adequate coverage, companies are highly exposed to business interruptions such as fire or property damage.
SMEs are typically built from the ground up by passionate owners who are fully invested in the business and committed to ensuring the well-being of their employees, who are an integral part of their operations. More so now, when many SMEs are in the midst of recovering from the turbulent period caused by the pandemic, or in a stage of growth to become bigger and more resilient.
With Allianz Business Shield, SME owners can have peace of mind, as their business is adequately protected by paying a small additional premium.
For more information or comprehensive professional advice on how to protect your business, simply reach out to any Allianz Authorised Agents on the coverage required or visit www.allianz.com.my.
Scan here to find out more about the ABSolute protection for businesses with Allianz Business Shield.