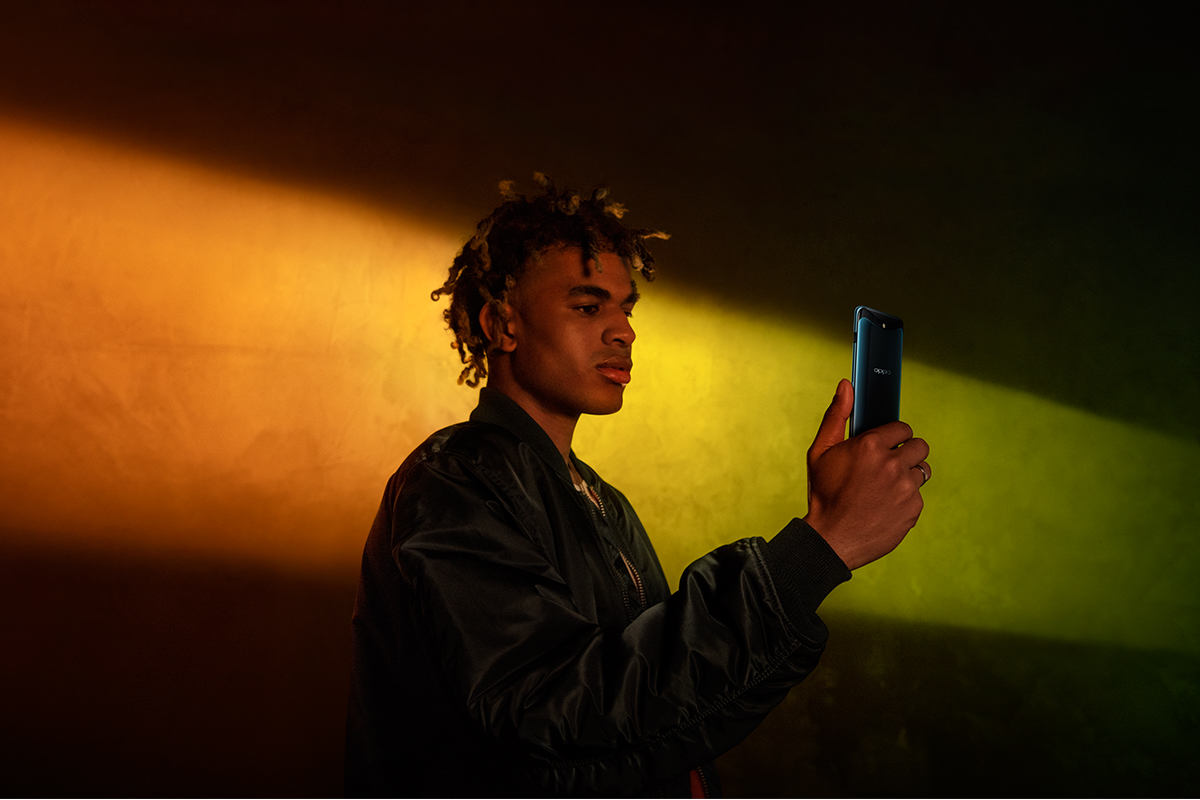 The role of the smartphone has grown exponentially over the past years. Initially developed for communication, the device has transformed lifestyles, businesses and cultures. The smartphone today is an extension of our being, a tool that is used for communicating, learning as well as entertainment. In essence, the device not only broadens our minds and horizons but also serves as a gateway to a larger, more connected world.
OPPO understands first-hand the needs of users when it comes to smartphones. Consistently at the forefront of technology and innovation, the Chinese tech giant has made it its mission to bring the user the best smartphone experience.
The brand's industry-leading smartphone innovations have not only transformed the industry but also elevated the user experience. OPPO continues to redefine the role of the smartphone, providing users with an intuitive device for communication, for both work and play and for keeping track of their personal goals.
Each year, OPPO showcases to the world its latest innovations and technologies at INNO DAY. The event serves as a platform to highlight the brand's forward-thinking approach. INNO DAY offers a glimpse of the future, of what is to come from the brand, its aspirations in bringing the smartphone experience to the next level.
OPPO's track record of coming up with smartphone innovations that meet real-world needs has been demonstrated in impressive form over the years.
10 ways OPPO has brought tomorrow's technology to today's consumers
1. A more seamless interface
OPPO has taken the next evolutionary step in smartphone functionality with the new and improved ColorOS 12. This highly customised, efficient, intelligent and richly designed Android-based mobile OS by OPPO remains the soul of an OPPO smartphone. Smoother, slicker and quicker, it offers a streamlined designed that strips away distractions, allowing the user to focus on the tasks at hand.
2. Enhanced image processing
If ColorOS 12 serves as the soul of OPPO's world-famous smartphones, then the MariSilicon X, which is OPPO's first custom imaging processor for smartphones, is undoubtedly its heart. Built on 6nm process technology, it boasts incredible power efficiency and imaging processing speed. MariSilicon X's powerful NPU, or neural processing unit, also enables 4K Ultra HDR video to be captured with an incredible 20 bit, 120db dynamic range. This enables the capture of stunning images with a contrast level of 1 million to 1 between the image's brightest and darkest parts, ushering in a new era for smartphone photography. MariSilicon X will make its commercial debut on the Find X Series in 1Q2022.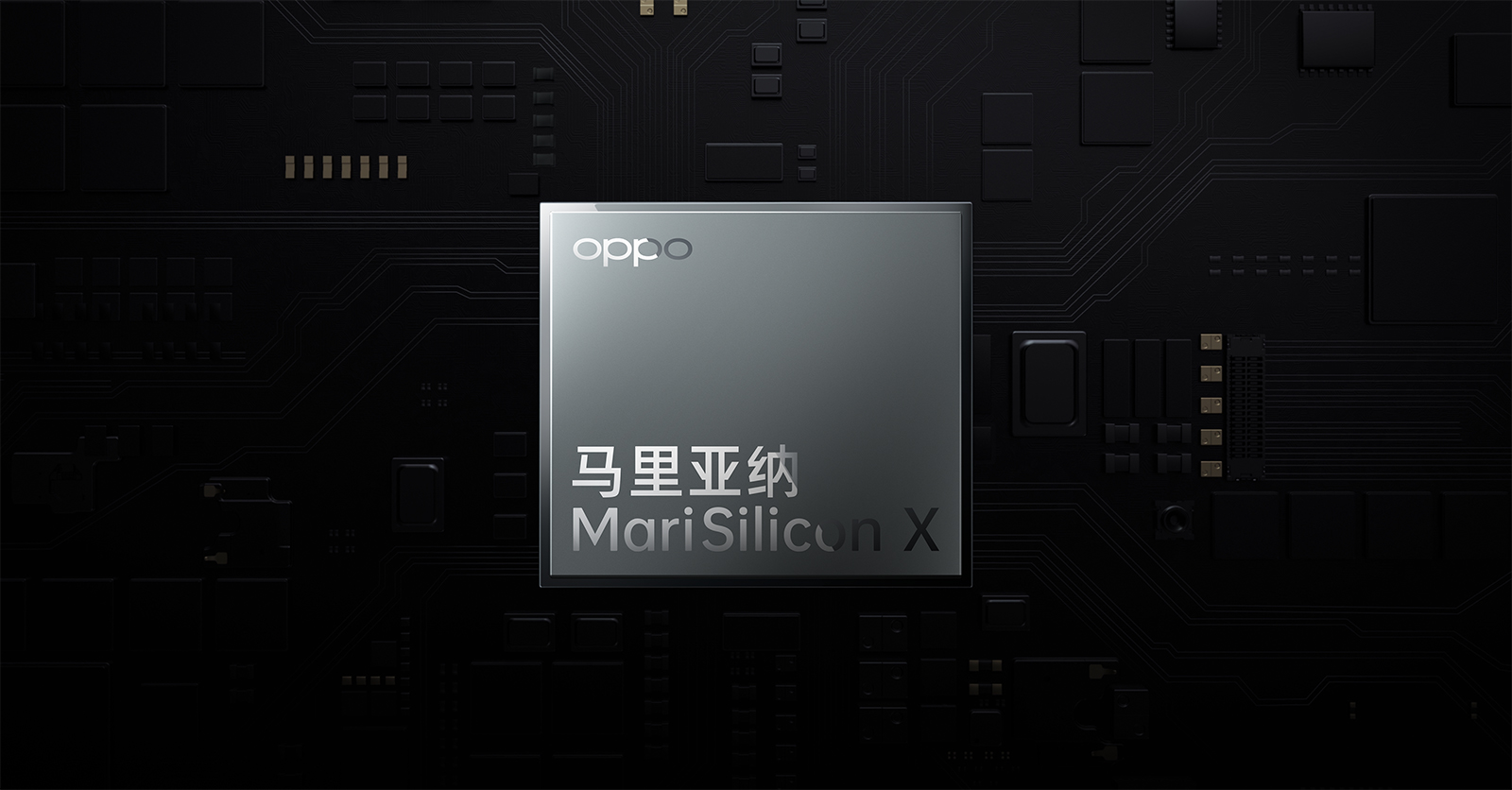 3. Impressive lens technology  
Speaking of photography, OPPO has also enhanced this realm for users with features such as 10x Hybrid Zoom. The Reno 10x Zoom tri-lens set-up is built upon a 48MP ultra-clear main camera, 13MP telephoto lens and 8MP wide-angle lens. Combining the three lenses over different focal ranges helps achieve a full bandwidth of 16nm to 160mm, resulting in an effective focal length 10 times that of an ultra-wide-angle lens.  
4. Clearer photos
Additionally, Periscope structure, which allows smooth zooming instead of being locked to a certain level of focus, along with Optical Image Stabilisation (OIS), delivers optimal stability when zooming in on the subject.
5. Optimised power performance
OPPO recognises that users constantly have their smartphones with them when they are on the move. To ensure the device is constantly at the ready, OPPO developed Super VOOC Charging, which utilises OPPO's 125W flash charge technology. Setting a new charging speed record for mobile phones, the 125W flash charge can charge a phone's 4,000mAh battery up to 41% in just five minutes and up to 100% in just 20 minutes. Users can also extend battery life with a single tap for instant power manageability with the ColorOS 12. The software is also built with additional power-saving options, including the ability to disable background activities for further power saving.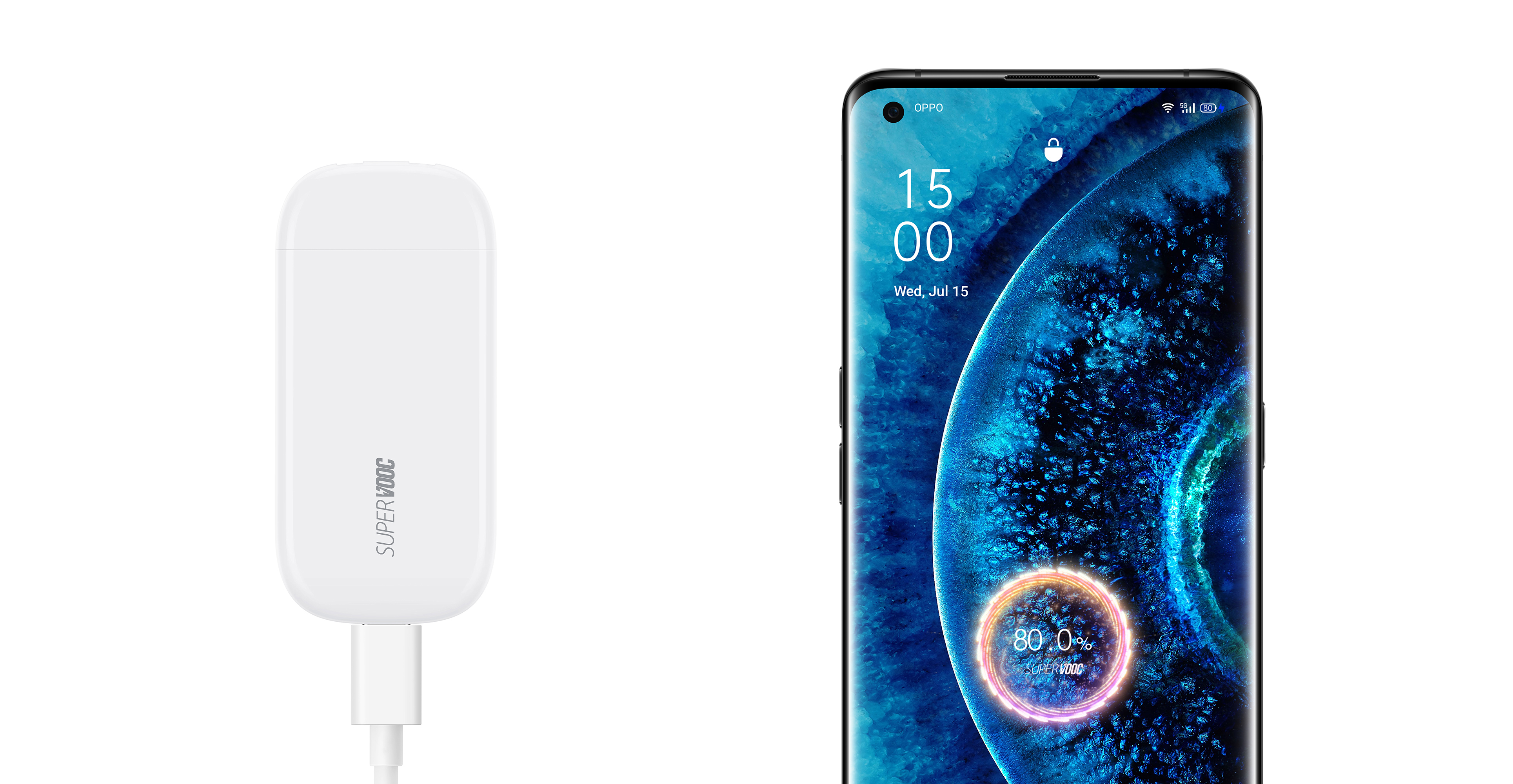 6. Better manageability
To help users with their multitasking needs, OPPO has introduced FlexDrop, which affords the luxury of managing multiple apps at the same time and switching seamlessly between them with a single tap. PC Connect also allows users to easily connect their smartphones with compatible Windows computers at transfer speeds of up to 45 MB/s. The app has features such as sharing screens, transferring files and synchronising notifications.
7. Inventive emojis
But it's not all about work. OPPO has also developed innovative features such as Omoji, a customisable emoji app. Offering over 200 stylish and trendy accessories and emoticons, the feature also has an advanced Facial Capture Algorithm that allows for accurate, seamless and natural Omoji expressions by capturing every subtle expression in real time.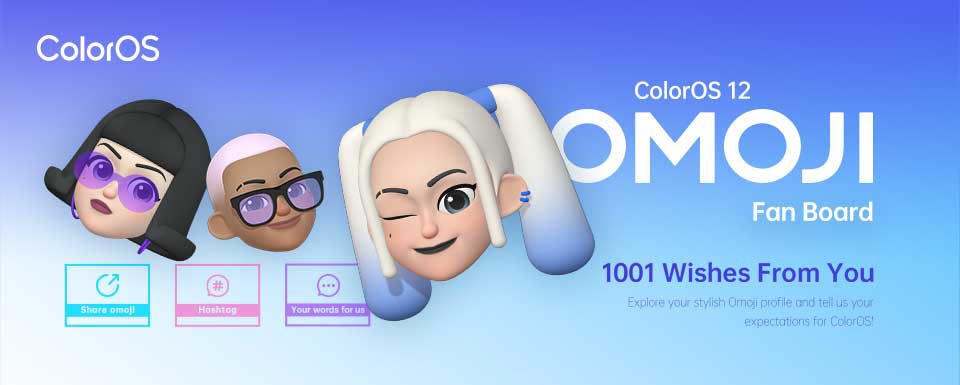 8. Unfolding the future
Changing perceptions of what a smartphone can offer is an OPPO trademark. The OPPO Find N is the tech giant's first foldable device. By offering a revised outlook on the foldable phone as well as a refreshed user experience, OPPO is bringing foldable devices to a larger audience.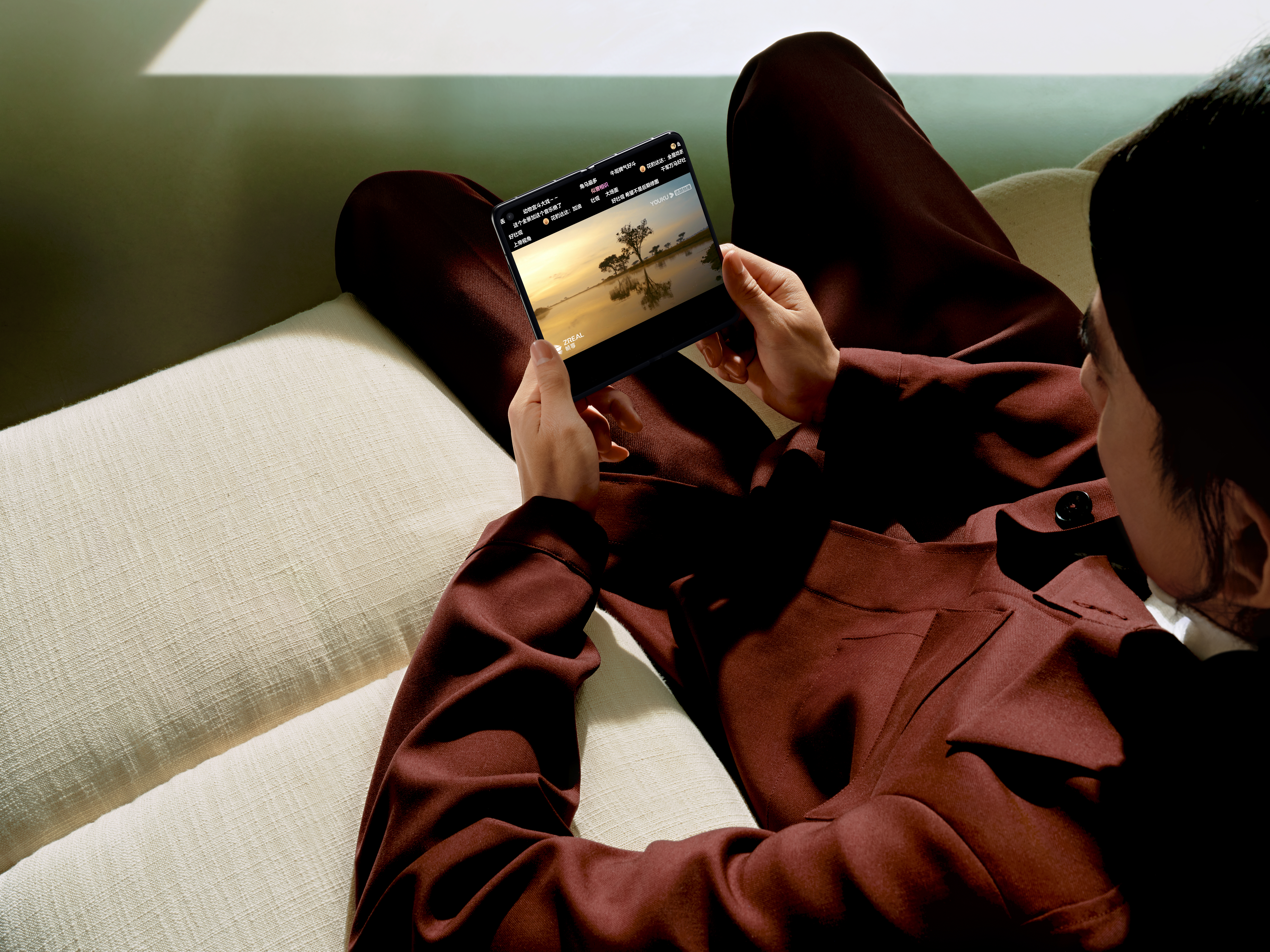 9. An expanded view
Its unrelenting focus on innovation has also resulted in the creation of the OPPO Find X, the world's first panoramic, full-screen phone. Boasting a revolutionary screen design, built with a combination of two seamless pieces of glass, it stands as one of the first perfectly seamless full-screen smartphones to hit the market. Its curved-surface panoramic screen and hidden front-facing camera have established Find X as the phone with the highest screen-to-body ratio in the industry.
10. Real-world functionality and usability
Real-world applications remain a core focus at OPPO. The OPPO Air Glass is proof of that intent, bringing AR, or assisted reality, glass functionality to real-world scenarios. The OPPO Air Glass relays information and notifications and offers smart translation, a teleprompter function, navigation app and more.
OPPO Air Glass is already being used effectively to improve traffic flow at Gatwick Airport in the UK via the airport's passenger app. By using 2,000 beacons throughout the two terminals, users of the OPPO Air Glass can navigate the airport with ease. This only marks the first step of realised possibilities that the OPPO Air Glass can deliver to consumers and industries. Its functionality will undoubtedly be explored in realms such as healthcare and graphic design in the near future. Exploring the unlimited potential of technology (subhead)
With a distinct focus on bringing the latest innovations to the market in order to enhance the user experience, OPPO continues to expand on its ingenuity, creativity and expertise in helping to revolutionise the smartphone and technology market for consumers. We can only imagine what the brand will bring to the world tomorrow.
Discover more about OPPO's class-leading smartphones and features at https://www.oppo.com/my/newsroom/