Despite being amongst a small minority of students in the world to physically sit their Cambridge Assessment International Education (CAIE) examinations, Garden International School students have once again demonstrated their hard work, resilience and determination by achieving exceptional examination results in 2021. Confirming their position as one of the world's leading British international schools, GIS's results are particularly impressive given the challenges posed by the pandemic, the large size of student cohorts and the genuinely inclusive nature of the school. This year was certainly no exception, with some incredible results across both A Level and IGCSE cohort.
"These outstanding results are a clear indication of the hard work and dedication shown by everyone across the board. Despite the challenging circumstances, we were able to proceed with the exams on campus following strict safety procedures. Congratulations to all of our students, teachers and parents! I am incredibly proud of what we've achieved as a community." - Michael Bardsley, GIS Principal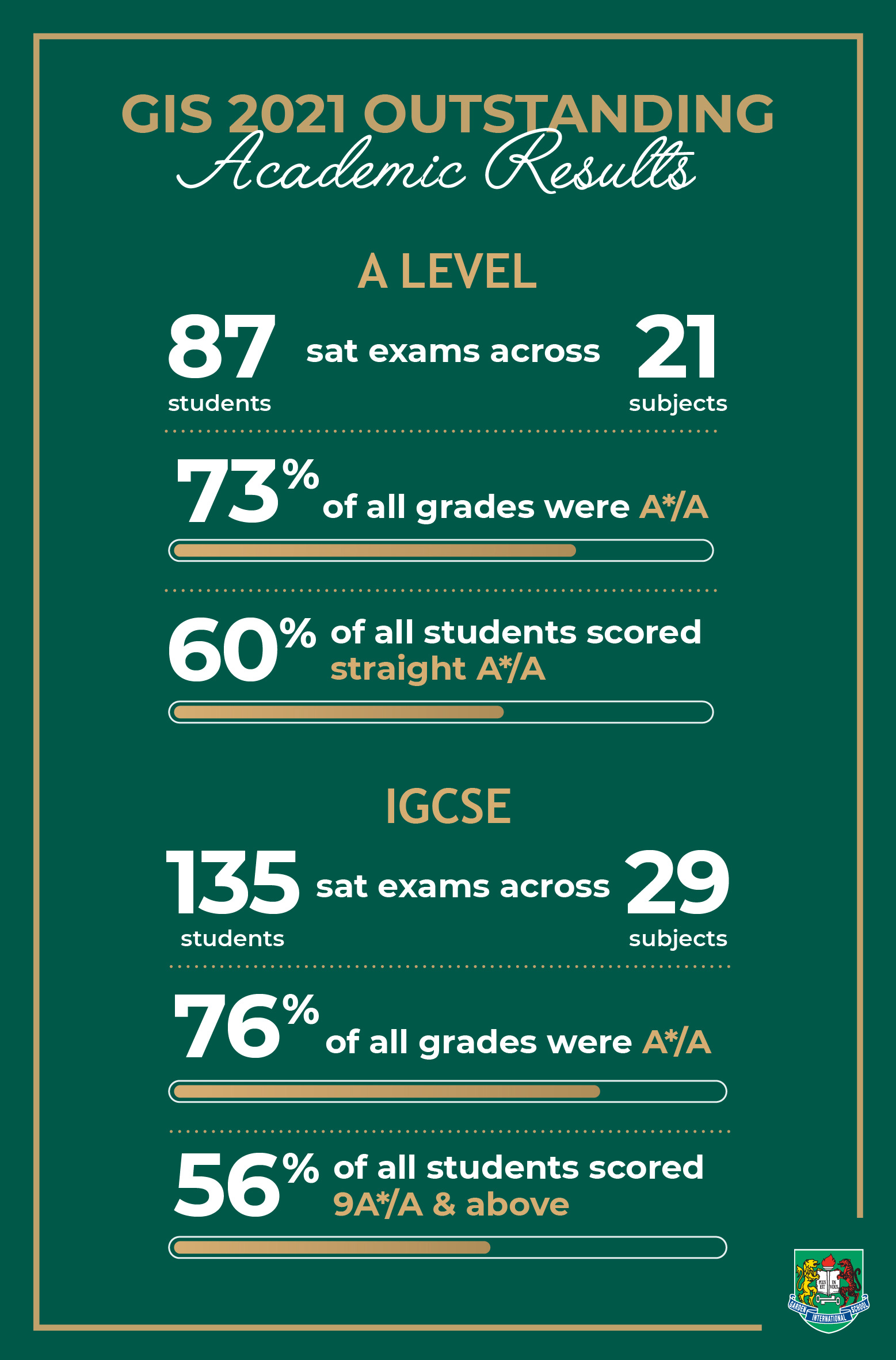 "We celebrate yet another highly successful year of exam results for students across our IGCSE, AS and A level courses —the percentage of top grades across the board is a phenomenal achievement! Whilst top grades are certainly a cause for celebration, our personalised learning and holistic approach to academic care, help to instil the core values of GIS. This year's value added data shows exactly how successful this personalised approach is- with students significantly exceeding the expectations projected from standardised external baseline tests." - Amy Ward, GIS Head of Secondary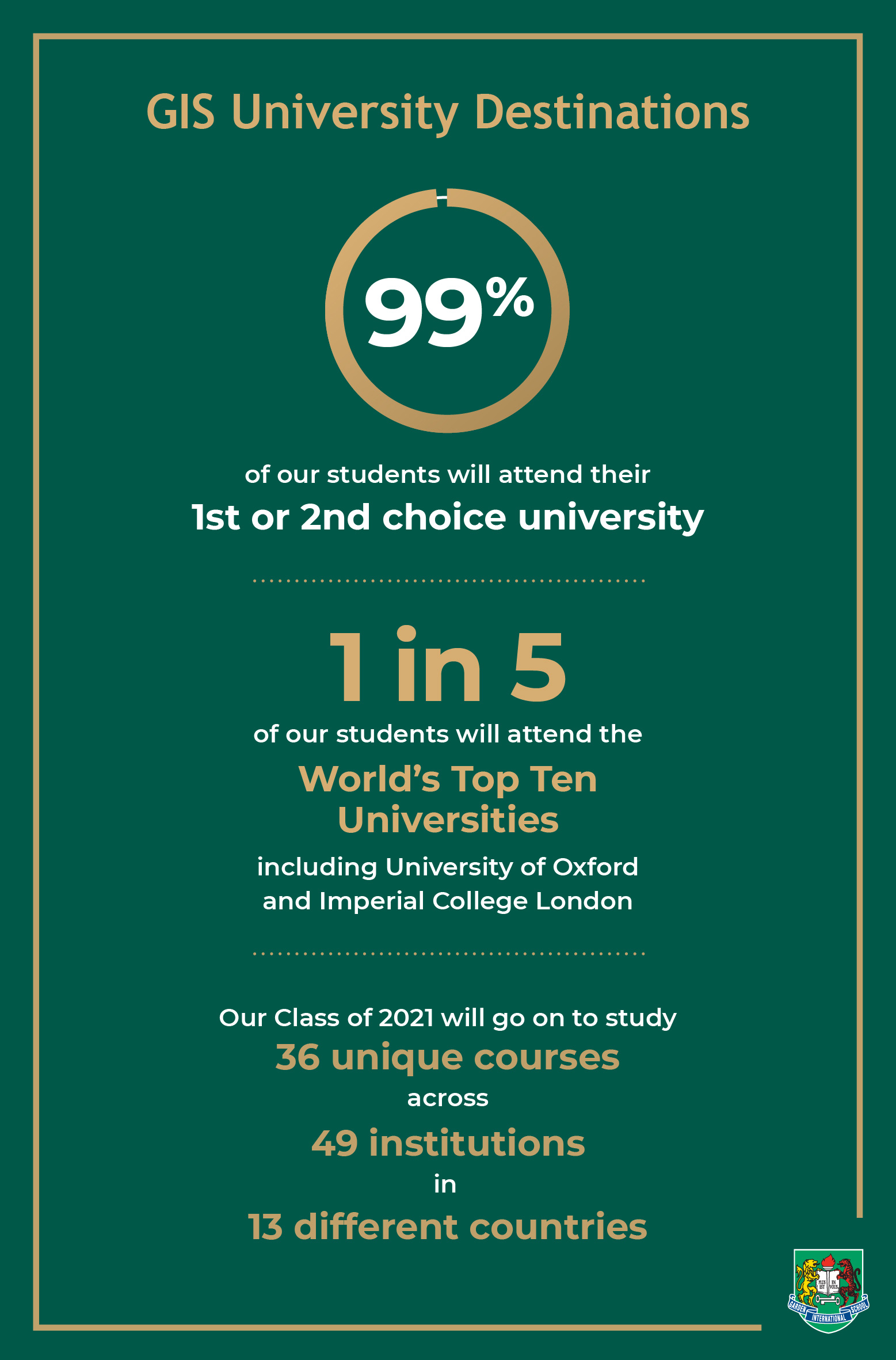 Read more on Garden International School's track record of academic excellence.
To learn more about what makes Garden International School so special, get in touch with our friendly Admissions Team ([email protected]) to arrange your personalised consultation. See for yourself how we bring out the best in every student!