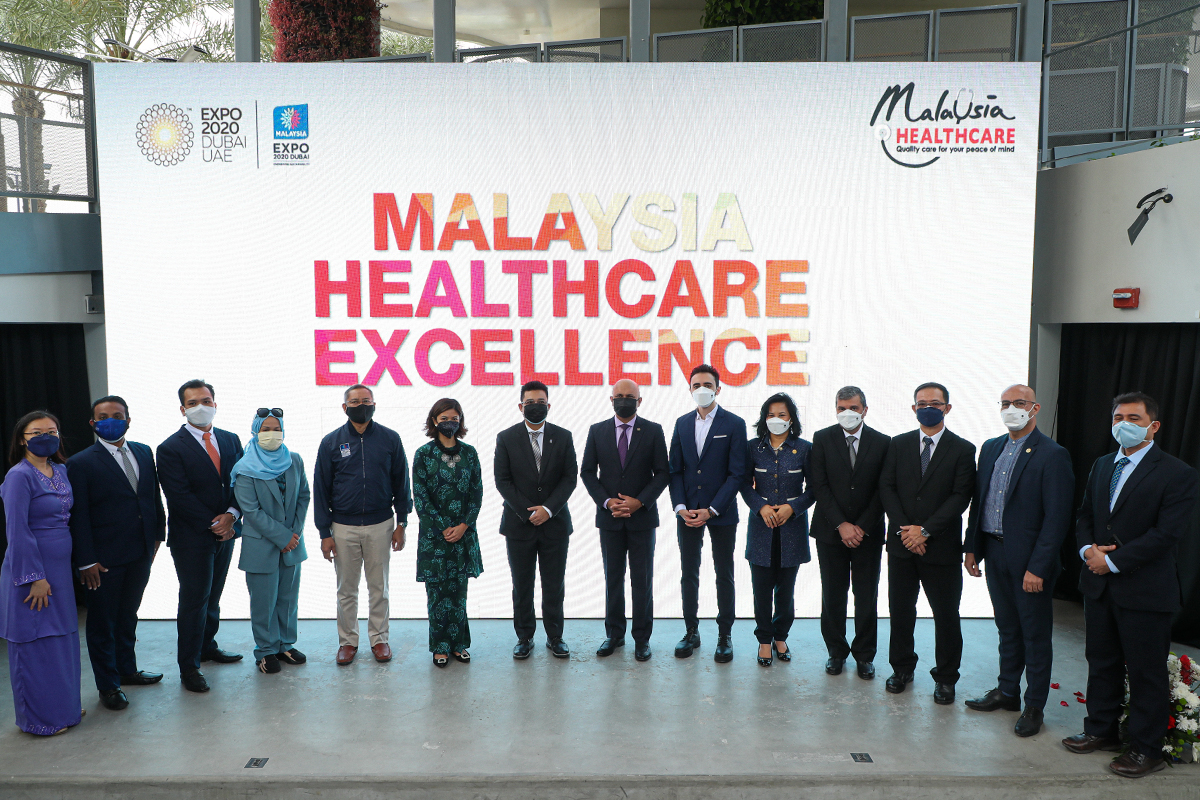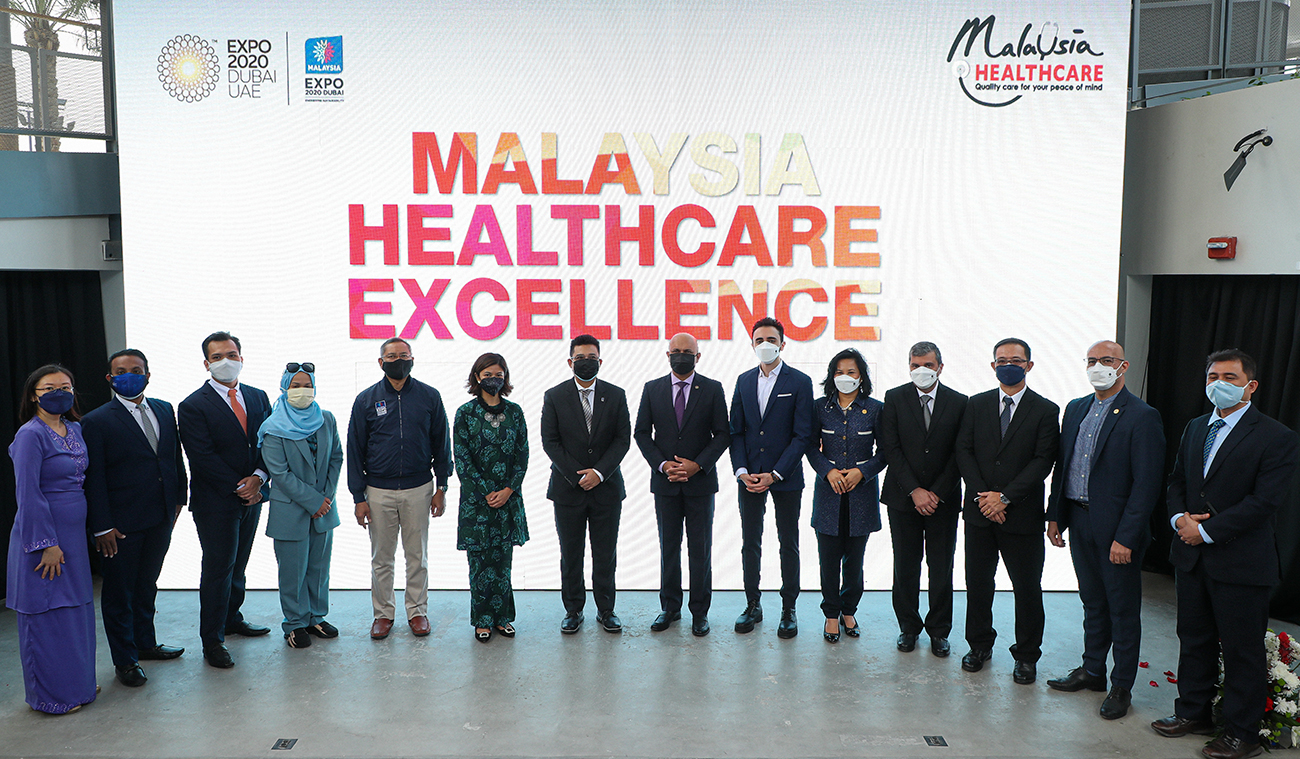 Malaysia Healthcare recently showcased the quality and experience the nation has to offer as a safe and trusted destination for healthcare. During Week 14 of Expo 2020 Dubai, expo participants visited the Malaysia Pavilion to discover Malaysia's strengths as the Fertility and Cardiology Hubs of Asia, Cancer Care Centre of Excellence and Hepatitis C Treatment Hub of Asia, exhibited by participating leading private healthcare institutions, Thomson Hospital Kota Damansara and TMC Fertility and Women's Specialist Centre, as well as Pharmaniaga, Malaysia's largest pharmaceutical company.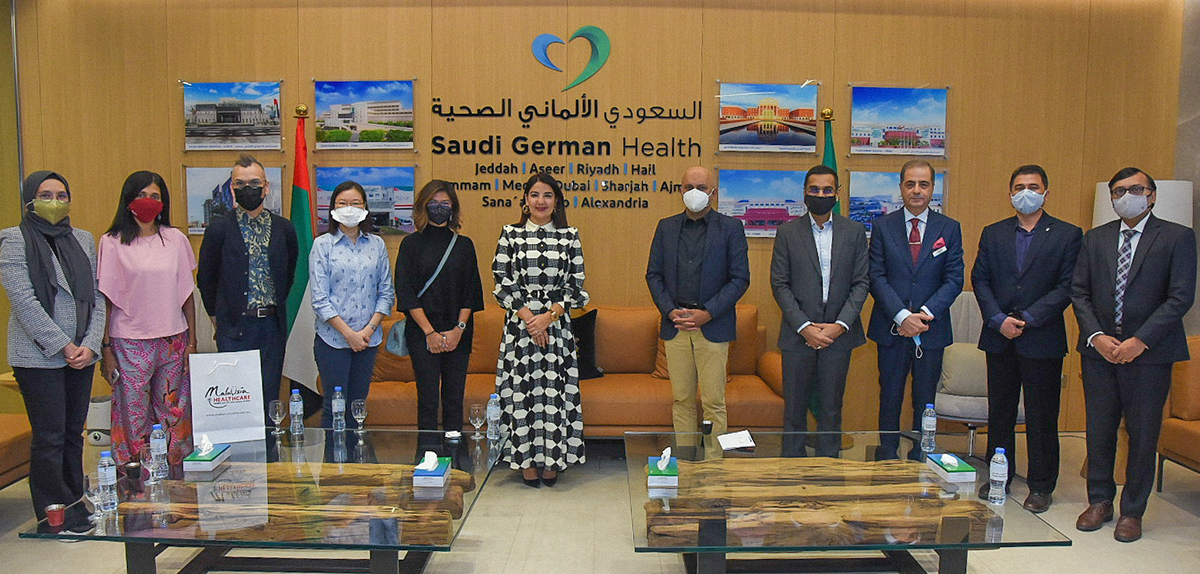 During the five-day expo, leaders from various segments of the healthcare travel value chain, including healthcare, pharmaceuticals, facilitators, technology solution providers and policy makers, joined Malaysia Healthcare and participated in multiple networking opportunities, sealing multiple partnerships with value chain stakeholders.
The Malaysia Healthcare Travel Council (MHTC), the agency tasked to promote and facilitate Malaysia's healthcare travel industry, welcomed new partnerships through the signing of Memorandums of Understanding (MoUs) with renowned players such as International Assistance Sdn Bhd (IASB) and HADID International Services (HADID). These partnerships will further allow the industry to gain new customer pipelines for the industry while building brand presence for Malaysia Healthcare in ASEAN and Middle Eastern markets.

MHTC welcomed new partnerships through the signing of MoU with HADID and IASB at Expo 2020 Dubai.
"Having successfully navigated the pandemic over the past years, we recognise how crucial it is to form strategic partnerships to catalyse industry recovery. It is key for Malaysia Healthcare to identify and join forces with partners who share the same value system and commitment towards service excellence and upholding safety standards. Thus, it is an honour for Malaysia Healthcare to collaborate with IASB and HADID as we jointly provide access to a safe, trusted, world-class quality, and seamless patient experience for healthcare travellers to Experience Malaysia Healthcare," said Mohd Daud Mohd Arif, Chief Executive Officer of MHTC.
Malaysia Healthcare is moving fast towards establishing a digital framework to enhance the delivery of healthcare services and experiences. During Expo 2020 Dubai, a Digital Health Investment Dialogue was held to share ideas, get connected with subject-matter experts and explore the transformative realms of the digital healthcare experience.
As a leading global healthcare destination, Malaysia is committed to accommodate and adapt to the ever-changing healthcare traveller needs, allowing them peace of mind as they receive their treatment in a safe and trusted destination.
Malaysia Healthcare is inviting healthcare travellers to Experience Malaysia Healthcare once again, facilitated by our stringent SOPs and dedication to exemplifying patient safety and experience.
To begin planning your healthcare journey, please visit www.malaysiahealthcare.org

www.malaysiahealthcare.org |     Malaysia Healthcare |   Malaysia Healthcare Travel Council | #experienceMalaysiaHealthcare