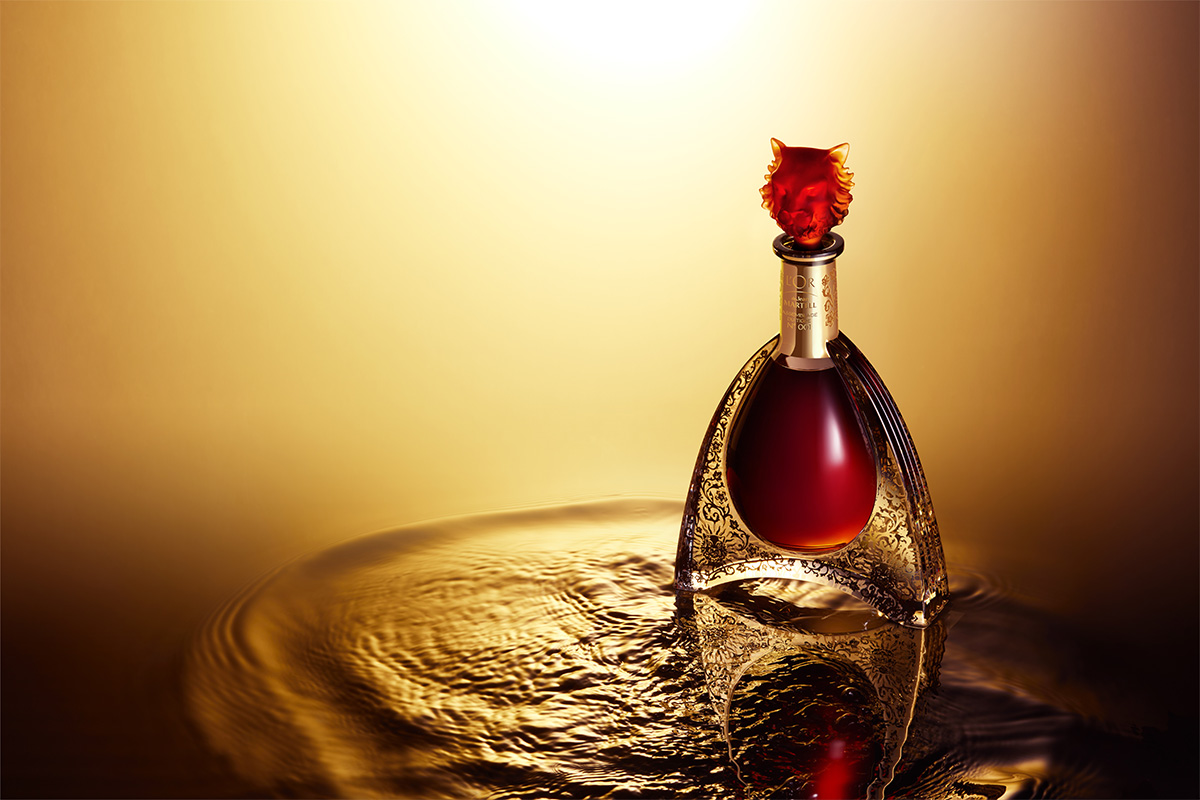 Martell is the oldest of Great Houses of cognac. Over the years, Maison Martell has carved a reputation for its finesse and elegance in crafting exquisite cognacs. Since it was founded by Jean Martell in 1715, it has maintained a legacy of savoir faire that has continued throughout nine generations.
Driven by a bold and audacious spirit and a passion for crafting fine cognacs, the House has consistently stood at the forefront of blending and defying convention in crafting new expressions of cognac. That legacy is showcased in magnificent form in the L'Or de Jean Martell – Zodiac Edition.
As 2022 marks the Year of the Tiger, Maison Martell has found a unique way to celebrate the Chinese Zodiac. Inspired by the tiger, L'Or de Jean Martell – Zodiac Edition opens with L'Assemblage du Tigre.
The House plans to unveil an exclusive, individually numbered collection every year, evoking the character of the year's zodiac animal.
A tribute to the art of blending
With a blend of more than 700 rare and precious eaux-de-vie, L'Or de Jean Martell is the most remarkable of Martell's cognacs and a powerful symbol of the legacy of the House. It also represents the ultimate expression of the Martell art of blending, which consists in combining the complementary qualities of individual eaux-de-vie to attain a perfect harmony.
That legacy of savoir faire is further cemented by current Martell cellar master Christophe Valtaud. In his approach to producing the Zodiac Edition, the cellar master not only retains the complex aromatic profile of L'Or de Jean Martell but also enriches it with a further selection of vintage eaux-de-vie.
As testament to his expertise while keeping to the theme of Assemblage du Tigre, Valtaud includes eight eaux-de-vie produced during bygone Years of the Tiger from the most prestigious Cognac terroirs — Borderies, Petite Champagne and Grande Champagne. This unique combination not only lends further credence to the Assemblage du Tigre by adding characteristics associated with the zodiac but also serves to preserve the elegance, richness and power that L'Or de Jean Martell is known for.  
Showcasing an unrivalled sensory experience, the new cognac offers more vivacity with an even greater aromatic intensity.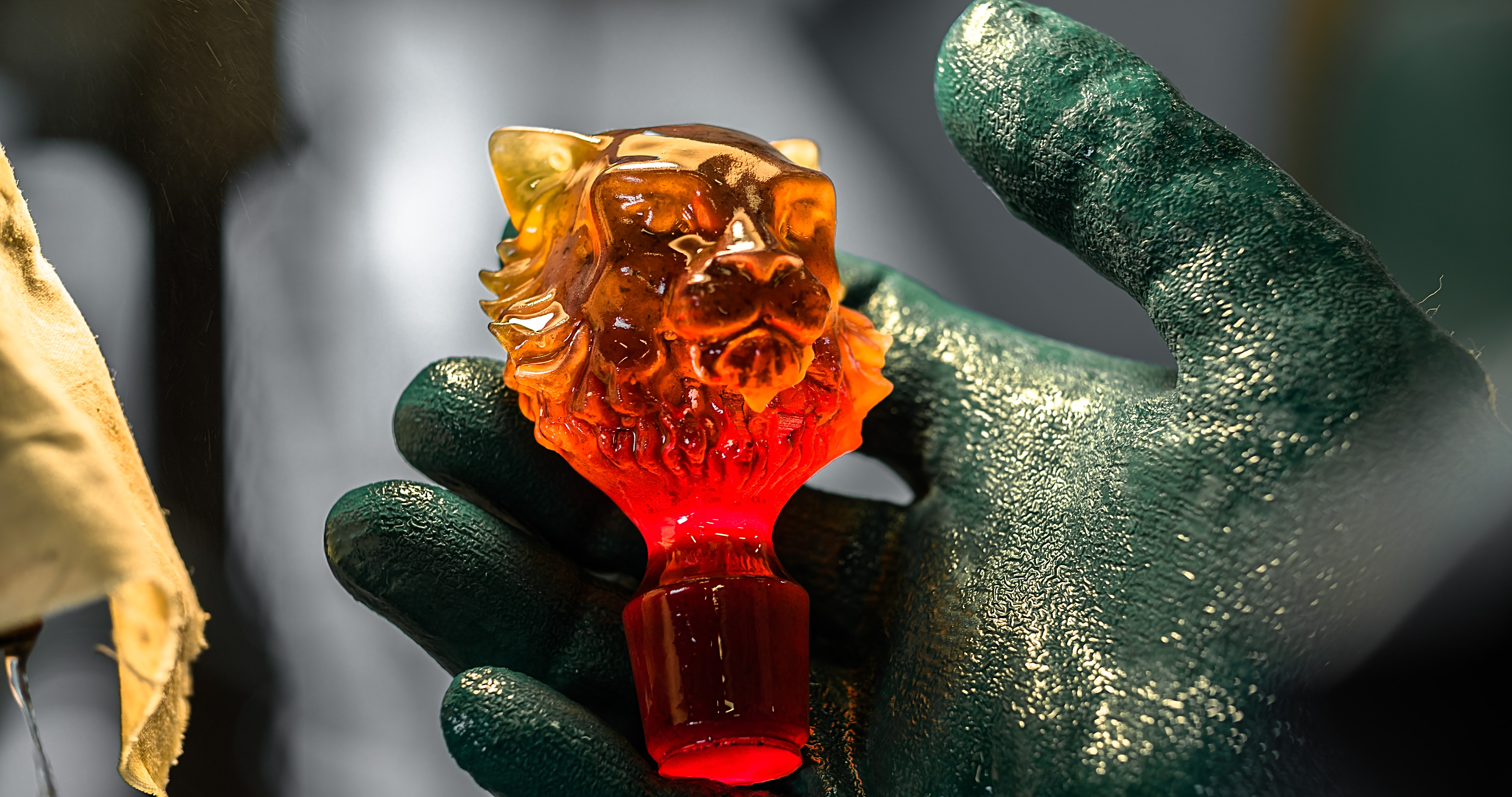 A roaring identity
Further encapsulating the motif of the zodiac animal, Martell presents the Assemblage du Tigre in a magnificent crystal carafe, exquisitely decorated with a gold filigree motif. Although the L'Or de Jean Martell's emblematic and iconic bottle design is retained, it is boldly enhanced by elements of its feline muse.
Helping to breathe life into this intricately crafted vessel is Cristallerie Daum, the renowned French crystal manufacturer whose tradition of savoir faire matches that of Martell. To make this numbered edition truly exceptional, Cristallerie Daum crafted the stopper of the carafe in amber-hued pâte de cristal to represent a tiger.
Each one-off hand-made piece is unique and individually signed, requiring countless hours of painstaking work by the manufacture's skilled artisans. Each L'Or de Jean Martell – Zodiac Edition arrives in an elegant wooden box, which also contains a certificate of guarantee signed by cellar master Valtaud.
Through the L'Or de Jean Martell – Zodiac Edition, Martell has once again displayed an audacious interpretation of its most exceptional cognac. A spirit anchored in local culture while still holding an utmost respect for its aromatic identity, the highly coveted and rare Assemblage du Tigre is a rare cognac to be cherished by cognac connoisseurs and collectors.
L'Or de Jean Martell – Zodiac Edition is available only in the year of its release and in very limited quantities. For enquiries, call Trisha at (016) 428 4403.