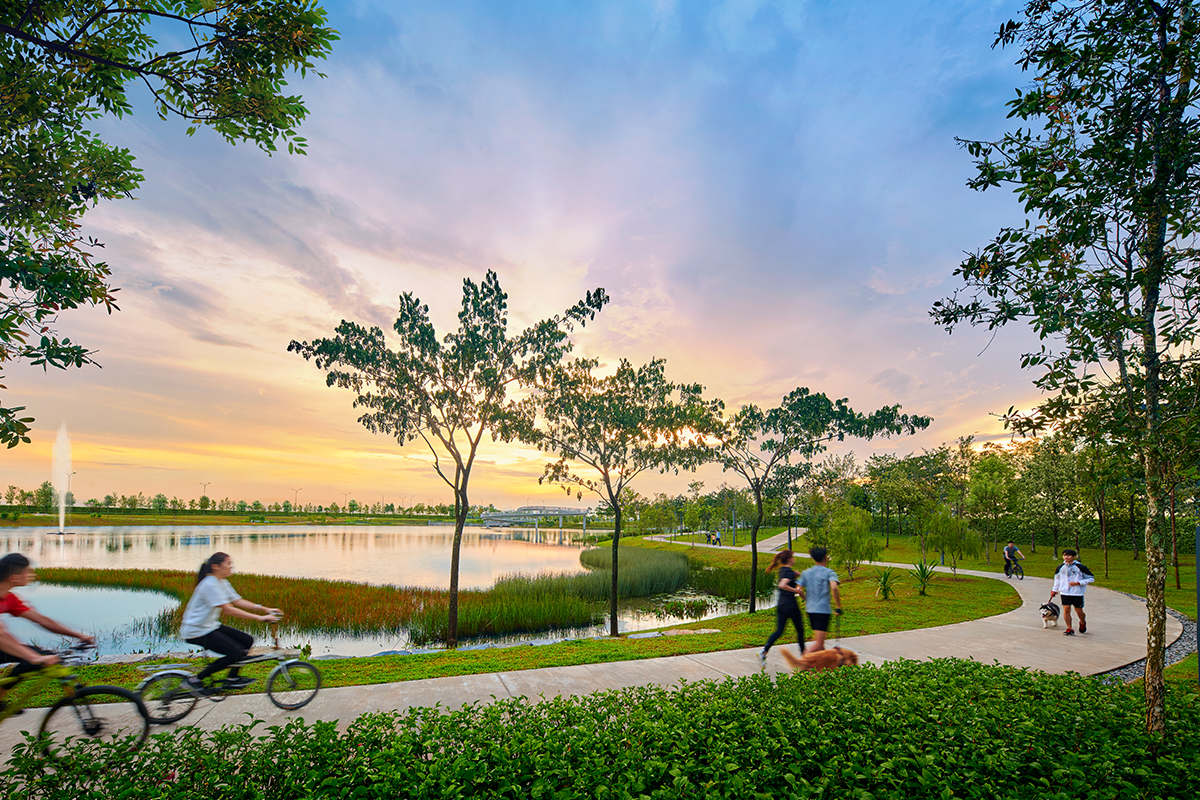 The Covid-19 pandemic and resultant movement control order (MCO) to curb the spread of the virus has undoubtedly left a lasting impression on many Malaysians. It has prompted many to examine how they live, work and play. It has also spurred people to consider the essence of their relationships with others and to a certain extent, nature and the surrounding environment. What may have been trifling features are now deliberated on with much gravitas, for example, what's in a town or what should make up a town?
For Gamuda Land, a town-maker with a proven track record of developing sustainable townships centred on community wellbeing, the pandemic and post-lockdown era is reinforcing its long-held meticulous and forward-thinking approach in integrating nature and community spaces. Gamuda Land's far-sighted town-making principle of getting the places right is paying off in today's post-lockdown environment, with towns that work.
Smart planning at Gamuda Cove
Gamuda Land has long held the belief that a good town is more than just bricks and mortar, and it continues to embrace this development philosophy wholeheartedly. In building a smart city like Gamuda Cove, community wellbeing and nature are as important as the town's technological and cutting-edge features.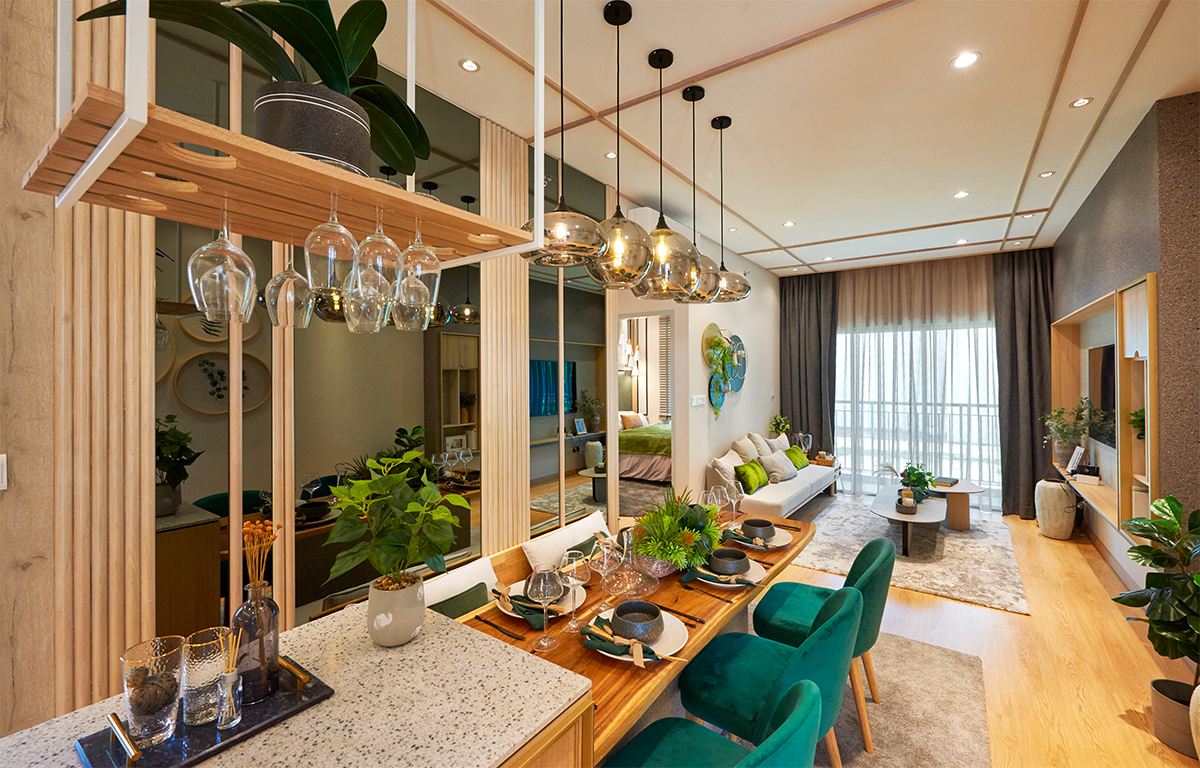 At this 1,530-acre town, realising the vision of being sustainable smart city where people can live green, live connected, live smart, live well and live vibrantly begins with smart planning. General Manager of Gamuda Cove Wong Yik Fong says: "When we get the places right, the town works. This requires being mindful in the town-planning, knowing which components will work for the town's community as well as understanding where these components should be placed within the town to create seamless connectivity within the township. 
"We strategically bring together the home place, the park place, working place, play place, shopping and eating place, learning and wellness place. These places are designed to be reachable within a 10-minute walk. Public spaces are designed to foster community bonding," he says. 
Inclusivity has also been a crucial aspect of Gamuda Cove's planning. This is a town for people of all ages. The thoughtful town planning allows senior residents to live life to the fullest - enjoying carefree, and fulfilling pursuits, in the company of friends and loved ones.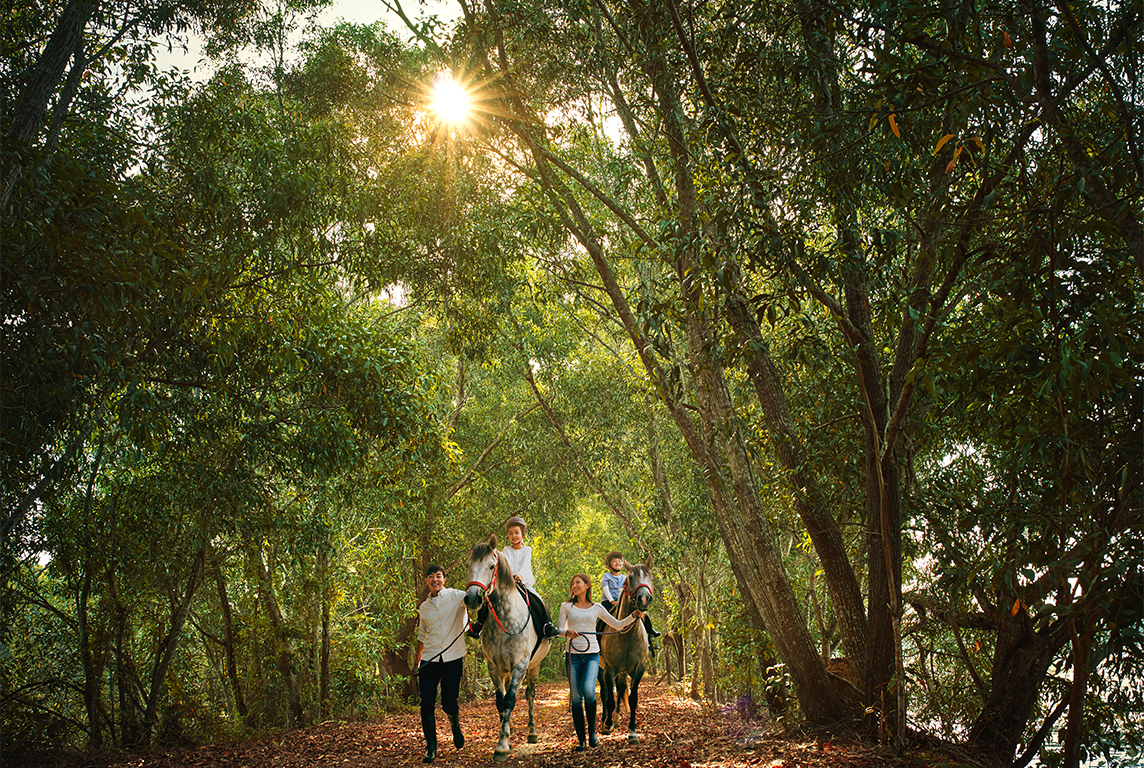 A town for the future
Gamuda Cove, Wong adds, has been designed for living amidst nature with meticulous integration of residential and commercial developments, green spaces and water bodies, facilities and amenities, green transportation and other infrastructures such as 5G connection, smart vehicle charging stations and more. All these require attention to detail as well as considerable investment to future-proof the township. 
So whether it's building an impressive interchange along the Elite Highway, creating a 60-acre Central Park, cementing a partnership with telecommunications provider Maxis to power high-speed broadband as well as 5G connectivity, or creating placemaking elements, Gamuda Cove has been planned and is being developed as a town that can stand the test of time. 
The groundwork that's been put in is nothing short of impressive. "In the one year since we launched the township, we have also conducted a biodiversity audit. This will serve as a baseline for future audits to be conducted in the township, and was completed prior to any development works. 
"This will be our report card for environmental health and wellness at Gamuda Cove in the future. We will know if our mindful approach to town-making has indeed resulted in the growth of biodiversity in this area," Wong said.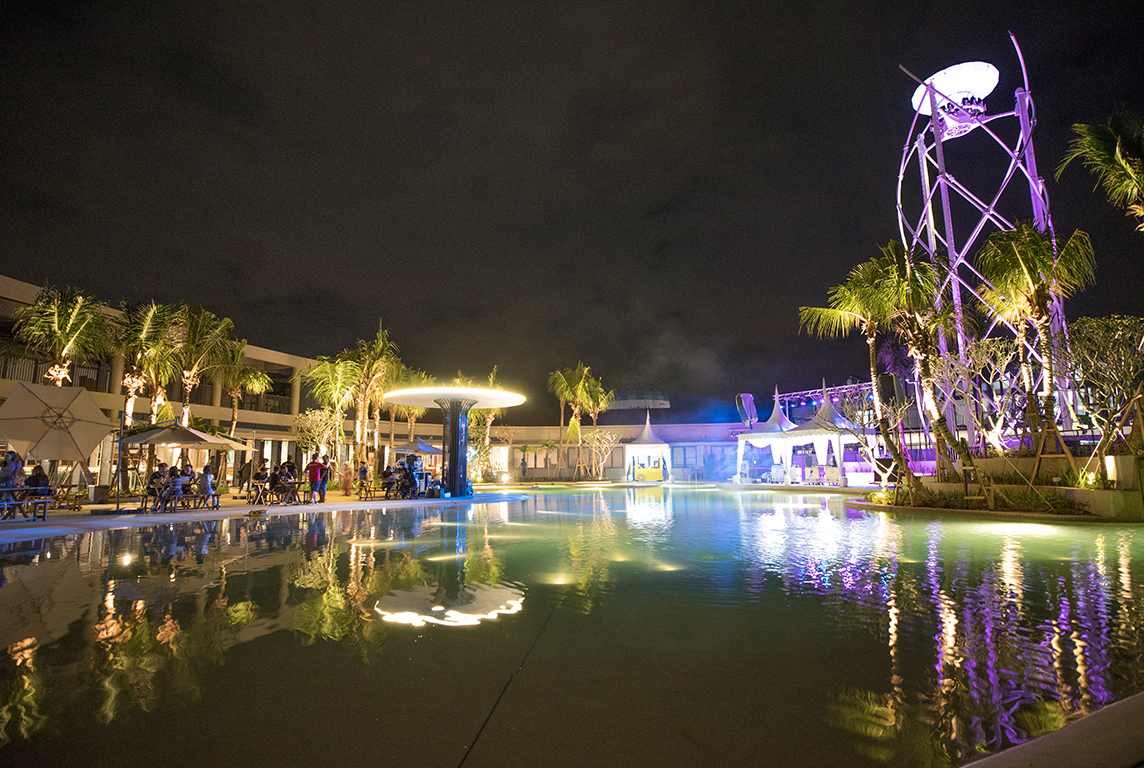 Modern, flexible living
Gamuda Cove's planning, which prioritises proximity from the residences to the parks and commercial amenities, abundance of green spaces as well as amenities such as high speed Internet access, is certainly is a plus for buyers and prospective buyers. 
Residents can now easily access their daily essentials at the town's square, and the generous green spaces mean physical distancing is easily achieved. The use of landscape furniture, such as planters or flowerpots, to define and limit physical distancing, are the town's other welcome attributes.
Gamuda Cove also reaping the benefits of its far-sighted planning not only for the town as a whole but also the residences being developed. Palma Sands, which features two-storey terraced homes with built-up sizes ranging from 1,824 sqft to 2,739 sqft, for example, have thoughtfully-designed to maximise space usage as well as natural light and ventilation.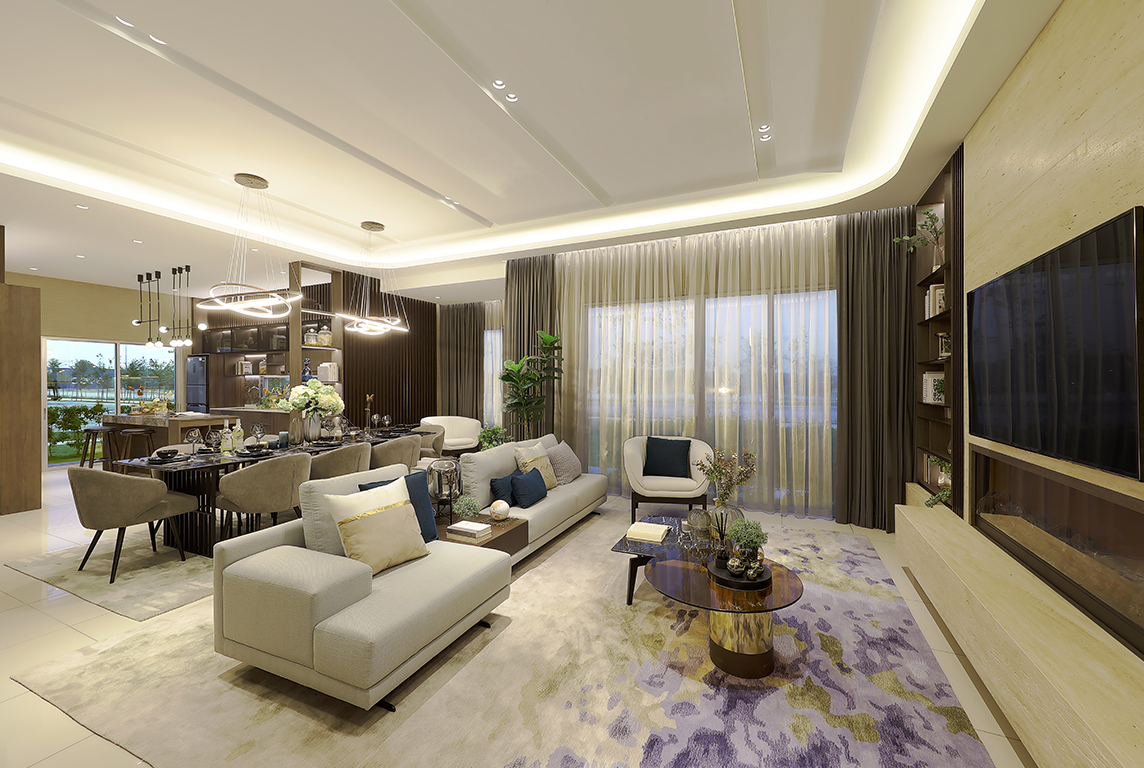 The thoughtful design means under-utilised spaces can easily be converted to suit the lifestyle needs of the residents, whether it's for a gym, craft or recreation area. The space under the stairs also offers a lot of potential, and can be cleverly turned into a cosy home office. The beamless design also makes the homes look more spacious compared to conventional terrace units.  
Palma Sands' design very astutely considers life in the pandemic and post-lockdown era where modern houses are planned to capitalise on external amenities such as the restaurants and parks. With more time now being spent at home, there is greater appreciation for home cooking and private outdoor space. The units at Palma Sands have been meticulously designed to have spacious and open living, where the dining, kitchen and family areas all boast high ceiling.
Maya Bay Residences eco-resort accented serviced apartments, with sizes ranging from 550 sqft to 968 sqft, have also been designed to capitalise on maximum natural light and ventilation. Such consideration for spatial quality is important to overcome claustrophobia in constrained areas, more so following the lockdown period. Its location adjacent the lush greenery of the Kuala Langat Forest Reserve and Paya Indah Discovery Wetlands is another much-welcomed feature in these current times.
So much to discover and enjoy
Gamuda Cove's placemaking elements are aimed at bringing people closer to nature. Residents and visitors are spoilt for choice when it comes to the leisure activities, which include the 23-acre Discovery Park, the Paya Indah Discovery Wetlands, and the upcoming Splashmania water theme park. 
Wong says that the placemaking components, including the 60-acre pet-friendly central park with three lakes, complemented with cycling and walking path, also ensures Gamuda Cove's vibrancy. 
To find out more, please visit Gamuda Cove Experience Gallery or log on to gamudacove.com.my