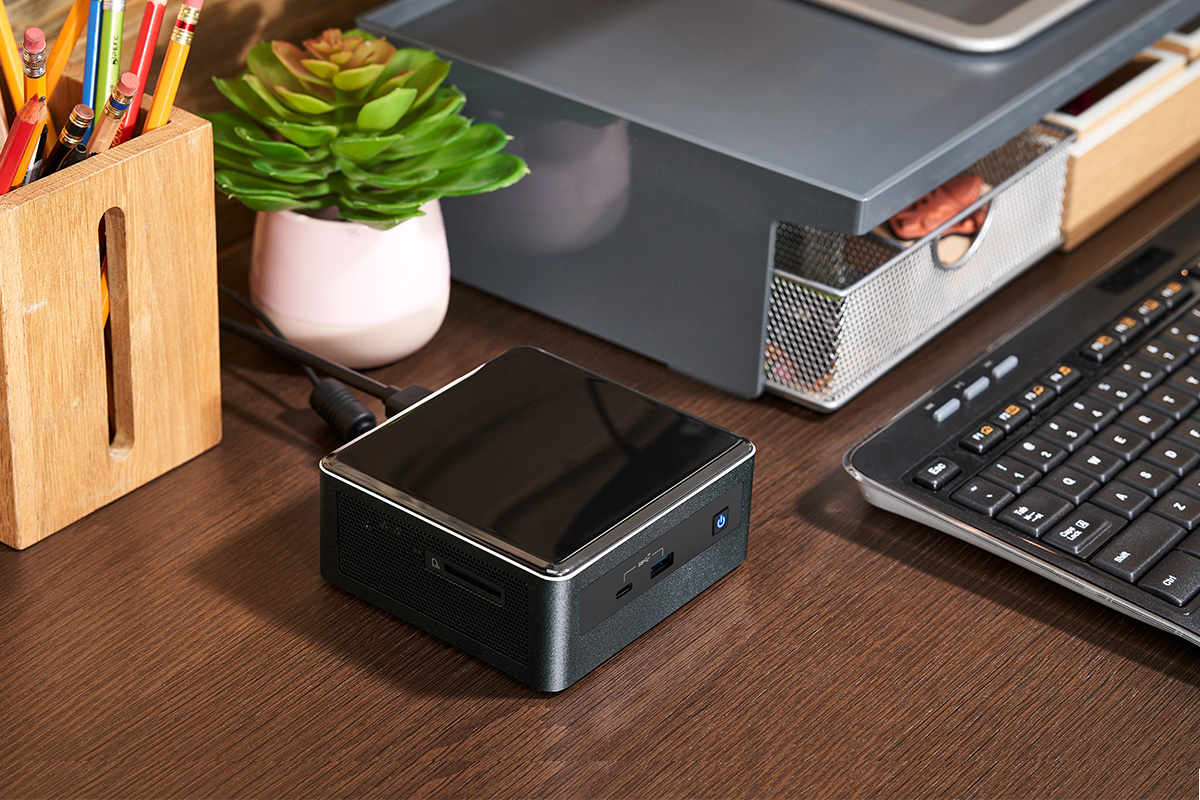 The Intel NUC, a sleek and compact mini desktop sized not more than 5", is taking quality, speed and performance to a new height with the latest Intel Core processors, Intel Iris graphics, SSDs and ports that ensure an enjoyable study, work or leisure experience, including gaming, 4K home theatre or producing your own creative contents such as images/videos.
NUC 11 Performance
Ushering in the age of small-compute innovation, the Intel NUC 11 Performance Mini PCs and kits offer attractive appearance and easy transportation. The 11th Gen Intel Core processors accelerate every task, and enhanced experience by Intel Iris Xe graphics, it is known as the workhorse for a range of needs that is engineered to never fail you.

With all that you need fitted in the smallest box that you could imagine; we want your time spent on doing what you love a moment that you enjoy to the fullest. Without having the bulky case that takes up the space, this new age of small-compute innovation aims to blow your mind with the biggest possibility in performance – it supports up to 2 units of 4K televisions, can be easily tucked away and drop in your backpack.
NUC for Home
The new partner in work and fun is what Intel NUC promises. The easiest setup steps – Plug and play, is most right for users of all ages, you do no need to be a tech-savvy to run it. NUC for Home comes in either fully configured or as a NUC kit hence you can customise your ultimate NUC unit to your liking.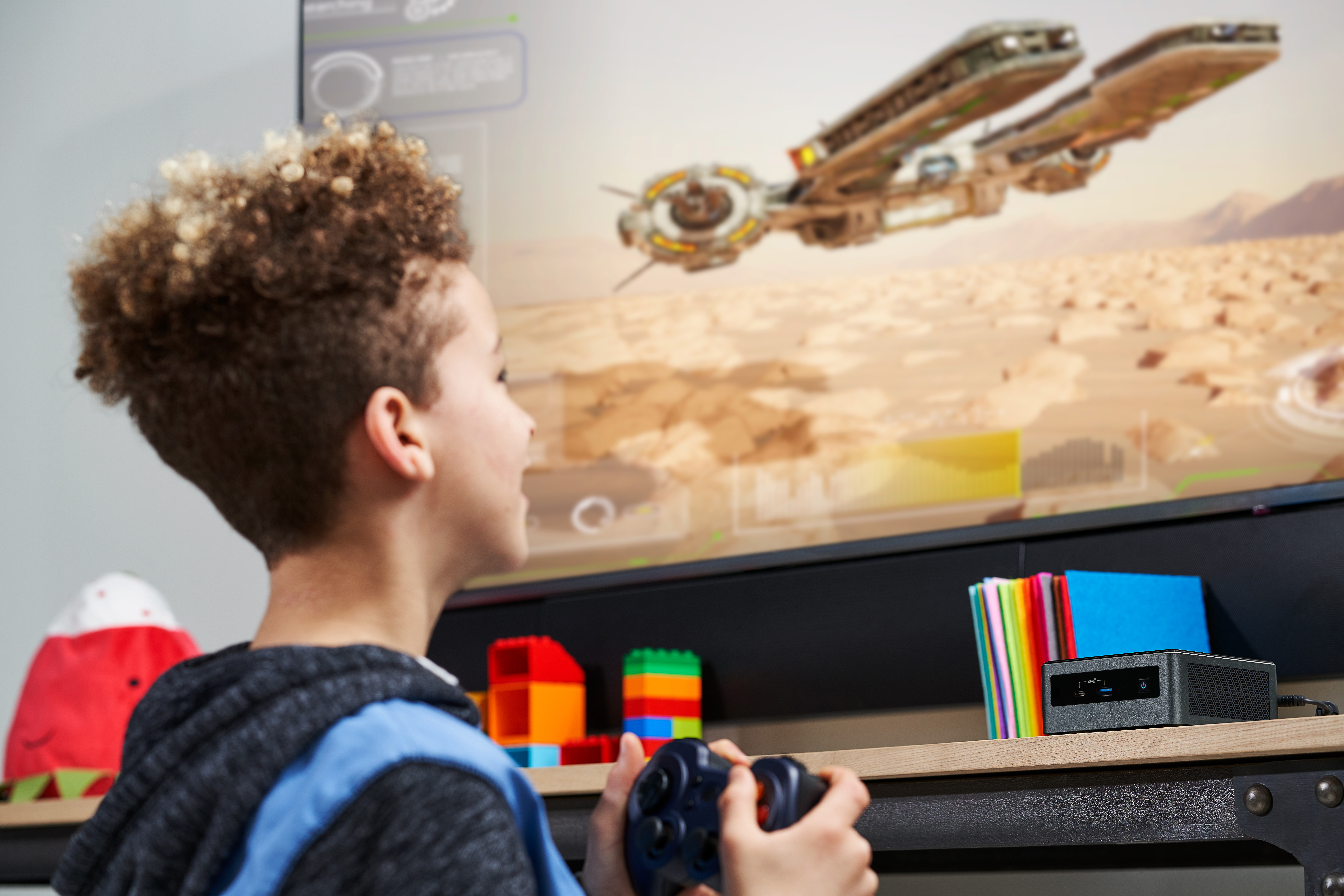 Powered by the latest Intel Core processors, Intel graphic and sound card that deliver seamless performance and drive 4K displays with 7.1 surround sound, gaming and movie streaming with incredible visuals and optimised sound are guaranteed to be most fun.
Creativity begins from the smallest idea. Sow the tiny seed with Intel NUC that inspires with cutting edge appearance and performance, and pave your path to become a professional performer because you are well backed up. Whether you are a creative professional, CAD engineer or hobbyist, run all your creative tools and connect to your peripherals of choice.
NUC for BUSINESS
The ability of Intel NUC to cater for different business needs is one of the reasons it receives positive response and demands. Not only the size provides clients with space effectiveness, the speed and output quality are also greatly impressive. With such potential in the business world of its unique personality of small size with large performance, cost effective and compelling output, NUC Intel sets to achieve the goal of helping businesses of all sizes to embrace what the future holds with confidence.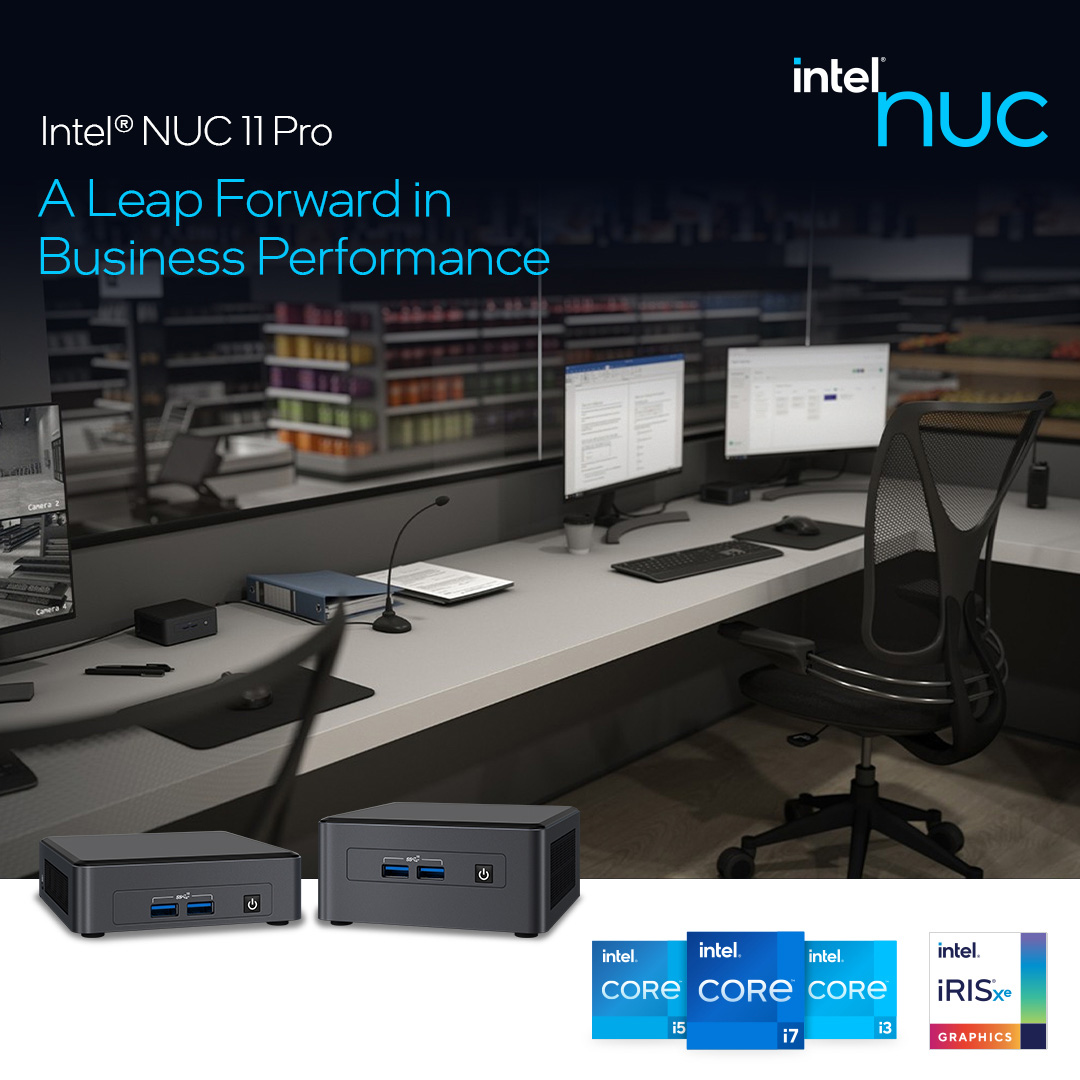 The secret to the success of Intel NUC Series lies in the understanding and the ability to provide what the market wants. Easy installation, compact size, remote management, worry-free maintenance, high performance, and reliability are some of the most attractive qualities of Intel NUC that allow businesses to tap into the convenience of innovative technologies with minimum hassle.
Depending on the demands, Intel NUC powers your business with versatility, flexibility, and freedom to customise into graphic-intensive workstations, videoconferencing and collaboration hubs that put computing performance to work practically anywhere you want. The ability of Intel NUC to drive multiple 4K displays while processing streams of incoming video with dedicated graphic cores allows lines of service that are heavy user of processors, such as designing, video editing, engineering, and architecture, can easily achieve their tasks with fast and smooth performance.
Experience the Power with 1-Month Free Trial
It is time to join the parade and get a taste of the true potential of the Intel NUC, be our invited guest to try this workhorse and be impressed by the performance. Unleash your desire and creativity with our "little" friend and prepare yourself for an unforgettable ride.
What are you waiting for? Be the temporary owner of the future, tap into the world projected by the 11th Gen Intel Core processors and Intel Iris Xe graphics Today! Contact us now!
1-month Free Trial only applies to corporate/business users. Terms and conditions apply.