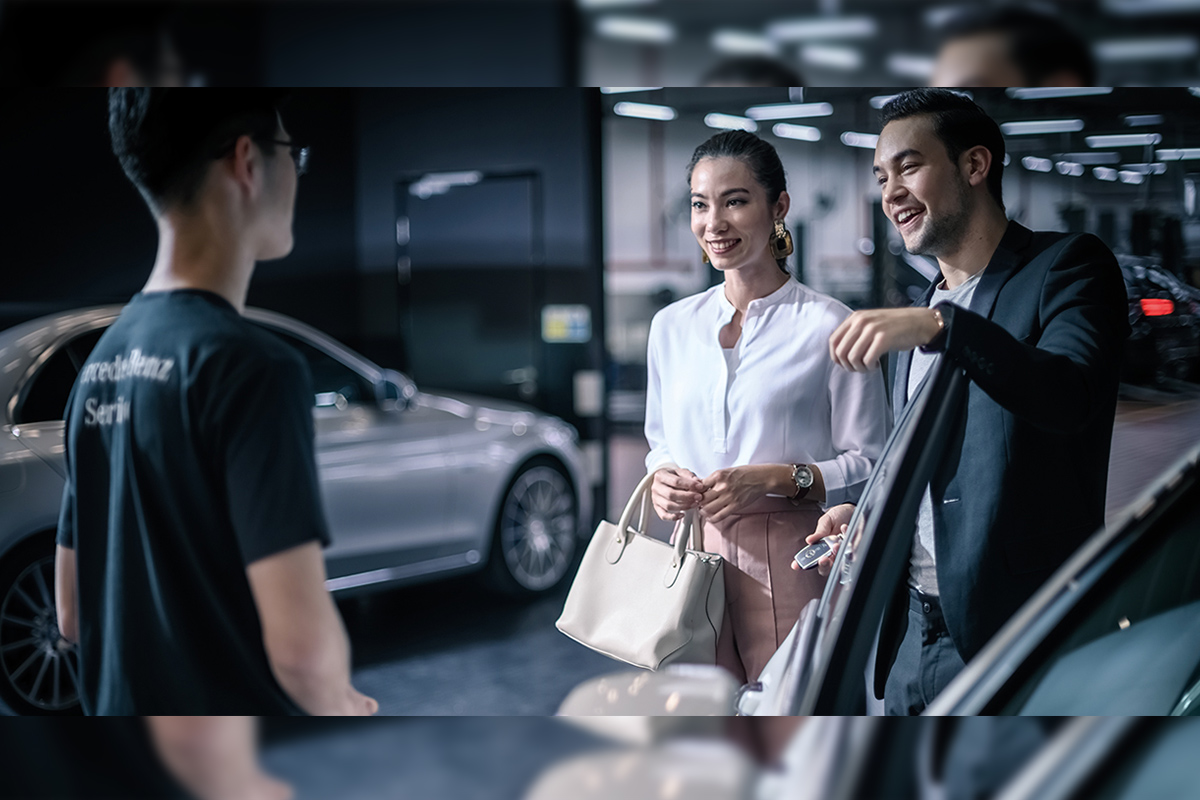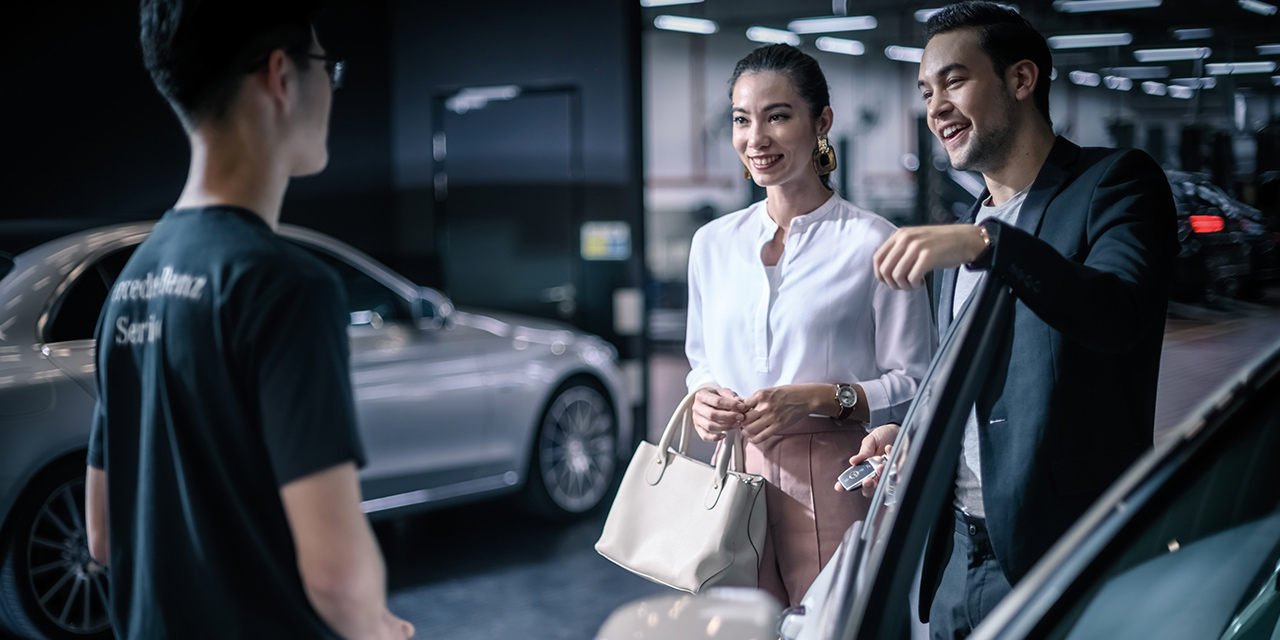 When it comes to luxury and performance automobiles, few measure up to the quality and drive dynamics of Mercedes-Benz. Owning and driving a vehicle brandishing the three-pointed star is both an exciting and prestigious experience.  
However, maintaining that prestige requires its share of attention. Over the years in racking up mileage, all vehicles are subject to wear and tear. This is why proper maintenance is essential to ensure your Mercedes-Benz continues to drive and function impeccably, just like the day you first bought it.
Regular and dependable maintenance is not just necessary to retain the value, quality and lifespan of your Mercedes-Benz but also it is essential to ensure that the ride continues to function efficiently and safely.
Mercedes-Benz Malaysia fully understands the needs of its customers and remains committed to guaranteeing that your Mercedes-Benz continues to perform at its very best with top-quality service and maintenance. With each vehicle built to perfection with pioneering technical achievements and advancements, it fully understands the needs of your car.
Every authorised Mercedes-Benz service centre is staffed by Mercedes-Benz AG Qualified Experts and equipped with high-quality Mercedes-Benz Genuine Parts, tools and equipment to deliver the required care and maintenance for your car. This also extends to Mercedes-Benz vehicles that have surpassed the standard manufacturer's warranty.
Putting the needs of its customers first, Mercedes-Benz Malaysia's Star Essential Package is now available at all authorised Mercedes-Benz dealerships. Designed for owners of Mercedes-Benz cars four years old and above, the benefits of this maintenance package provides the best and most-effective way to maintain your car's performance and value over the long run.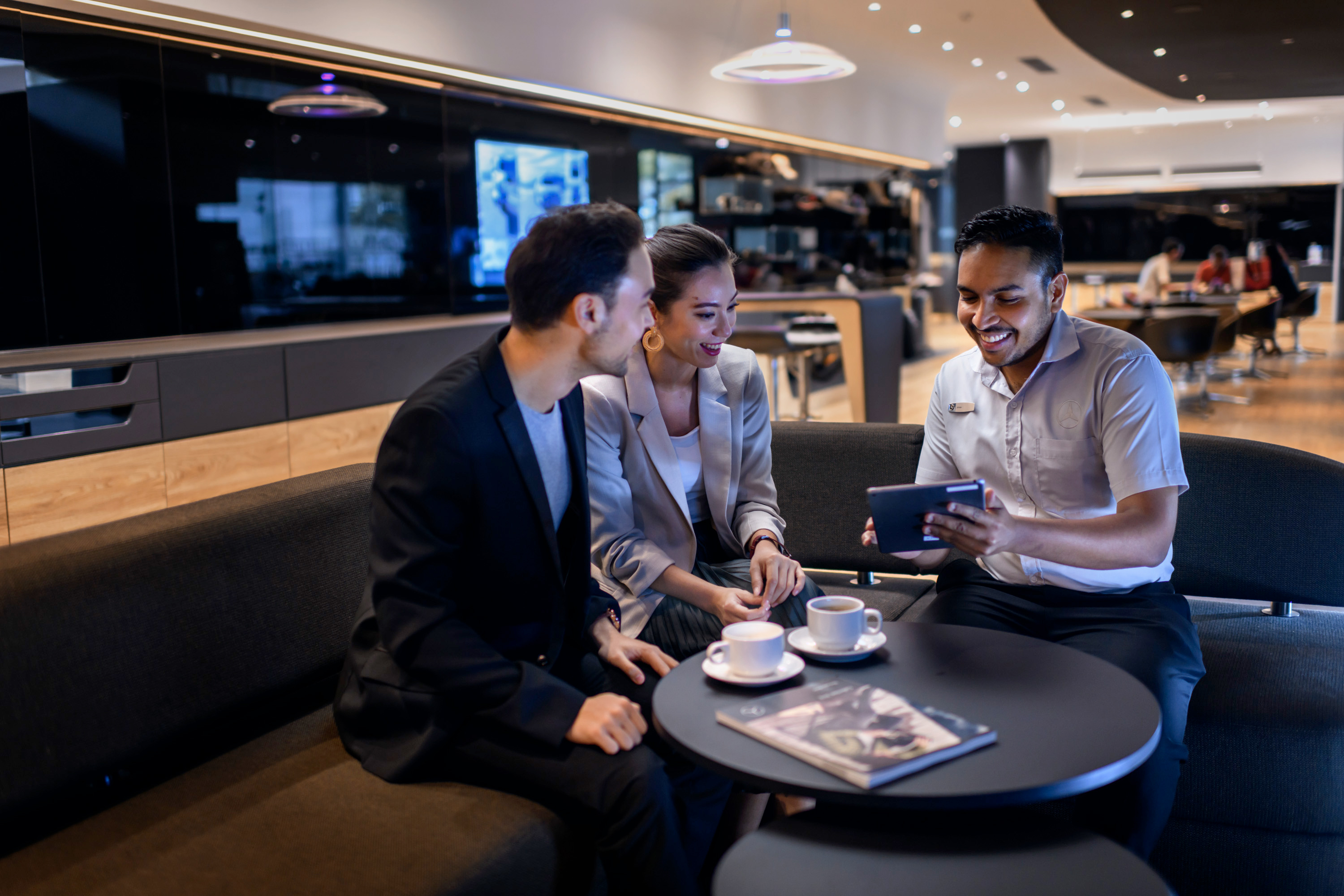 Taking care of your maintenance needs now and beyond
At every authorised Mercedes-Benz service centre, you're assured that your vehicle will be cared for by the people who know it best. In addition to getting the expert care and attention of fully-trained technicians, you also gain top-class service and high-quality genuine parts for less. Combined, it guarantees that your Mercedes-Benz continues to perform immaculately while ensuring that major maintenance issues are avoided.
Servicing and maintaining your Mercedes-Benz at an authorised service centre also guarantees your car's service history and complete maintenance. Genuine parts that are specifically developed guarantee to deliver the proven performance, safety and reliability of your ride. The genuine parts also come with a two-year warranty.  
Further enhancing the Mercedes-Benz ownership experience, the Star Essential Package offers service from as low as RM600, with savings of up to 30% off. Additionally, each purchase of a Star Essential Package will also include a complimentary Mercedes me Adapter, allowing owners to access important vehicle data and functions directly on their smartphone.
The Star Essential Package covers important service needs such as the Essential Maintenance Package, which includes the Lubrication Service Package, Air Conditioner Filter Package and Brake Fluid Change. The Essential Safety Package covers Front Brake Package, Rear Brake Package and Wiper Blade Package.
With the Star Essential Package, you gain the benefit of genuine and dependable maintenance by experts. This not only helps prevent you from incurring any future issues and assuring you of the value retention of your Mercedes-Benz, most importantly, it guarantees that your car continues to provide you the joy and pleasure it was built for.
Find out more about Star Essential Package here, at your preferred Mercedes-Benz authorised dealer or contact Mercedes-Benz Malaysia's Customer Care Centre at 1-800-88-1133.