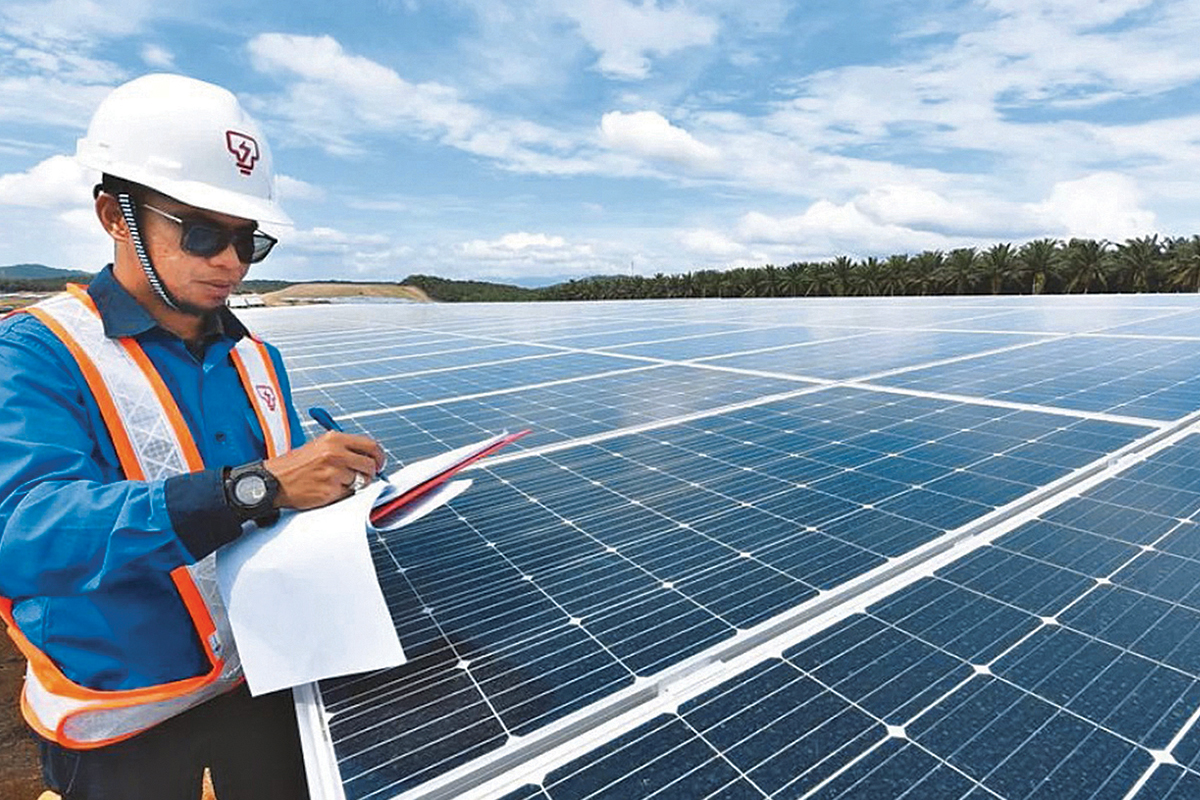 As the world emerges from the impact of the Covid-19 pandemic, which has devastated lives and livelihoods over the last two years, now more than ever there is an urgent need to rebuild lives and economies in a manner that is sustainable — an imperative that resonates deeply with Tenaga Nasional Bhd (TNB). Responsible for ensuring reliable supply, TNB's sustainability strategy delicately balances socioeconomic considerations and conservation of the environment.
A strategic priority, the sustainability agenda at TNB has continuously evolved over the last two decades towards driving impactful, long-term value for the company's business and stakeholders. In recent years, sustainability is seen as key to addressing not just the energy trilemma but also to future-proof TNB's business.
As TNB continues its efforts to ensure energy reliability and balance energy affordability and sustainability, it also has to navigate the challenges and risks posed by climate change and the pandemic. To stay ahead of industry disruptions — which are centred on decarbonisation, decentralisation, digitalisation and deregulation — a robust sustainability plan is vital.
TNB's Sustainability Pathway 2050, which was unveiled a few months ago, sets out the national electricity utility's green ambitions. At its core, the pathway also sees to the future-proofing of TNB's business. This is crucial because the transition to a green economy has to be balanced with financial sustainability and ensuring that shareholder value continues to be well protected.
Through the Sustainability Pathway, TNB has set a target to achieve net-zero emissions by 2050. This aspiration is underpinned by a commitment to reduce 35% of its emissions intensity as well as 50% of its coal generation capacity by 2035. The electricity utility company had earlier committed to no longer investing in greenfield coal plants — the last being Jimah East Power, which was commissioned in 2019 — and aspires to be coal-free by 2050.
The Sustainability Pathway is also in sync with national sustainability goals. Malaysia recently declared its target of becoming a carbon-neutral country by as early as 2050 — reinforcing its Nationally Determined Contributions to reduce greenhouse gas emissions intensity by 45% by 2030, relative to 2005 levels.
Committed to RE goals
Through the Sustainability Pathway, TNB has also affirmed its commitment to the country's renewable energy (RE) plan to increase the share of Malaysia's RE capacity to 31% by 2025 and 40% by 2035.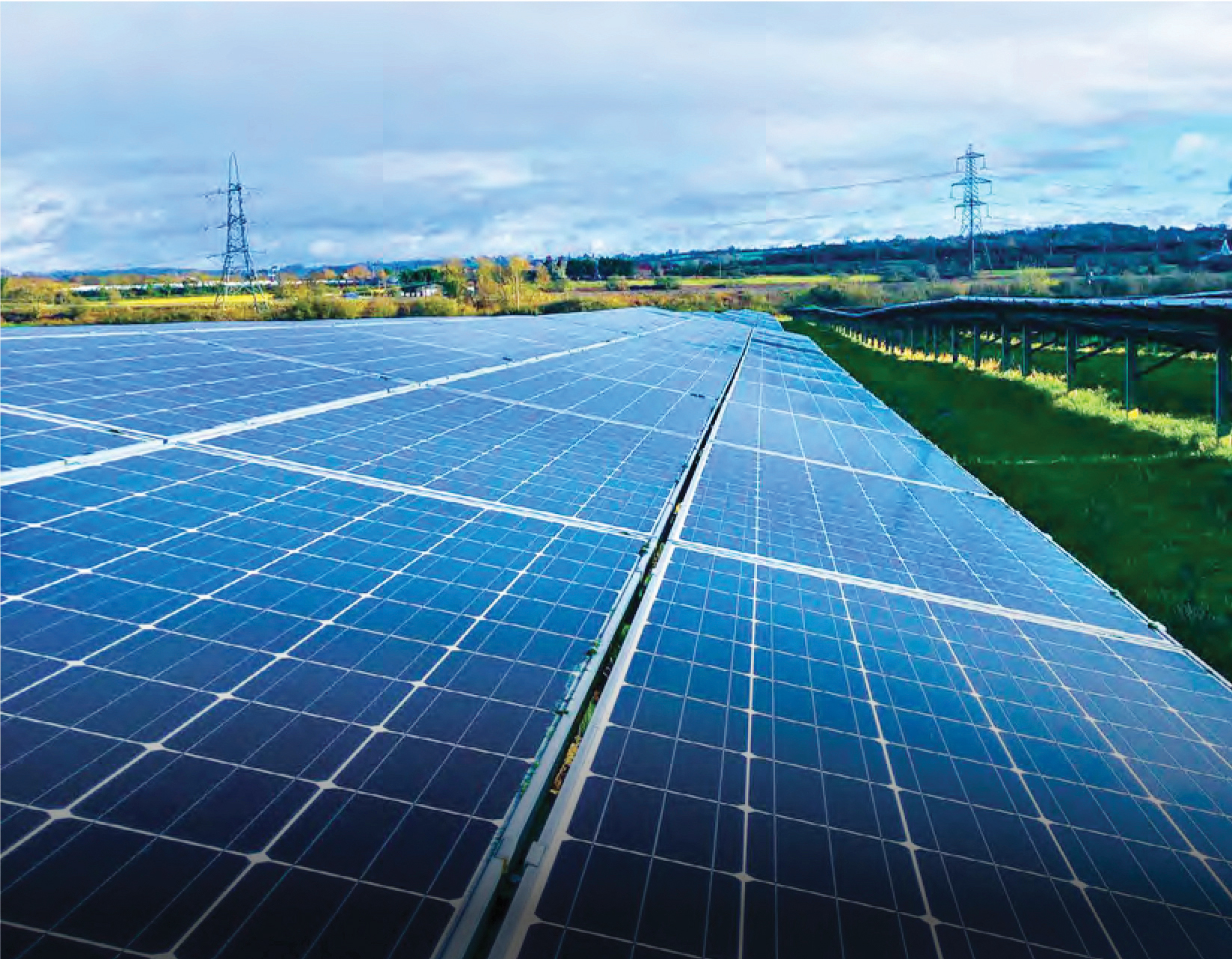 TNB is committed to transitioning towards renewable energy sources as we seek to grow our capacity in select international markets
To that end, TNB plans to expand its renewables portfolio. To date, it has 3,406MW domestic and international RE capacity, and is targeting to have 8,300MW by 2025. In Peninsular Malaysia, TNB is developing the Nenggiri hydroelectric dam in Gua Musang, and has also secured a new 50MW large-scale solar plant in Kuala Muda, Kedah, which is scheduled to commence operations at the end of 2023.
TNB also has established platforms to encourage RE supply and trading among its customers. These include rooftop solar solutions from TNB subsidiary GSPARX Sdn Bhd and Malaysia Renewable Energy Certificate (mREC) from TNBX Sdn Bhd. For the former, GSPARX has secured 103MW of rooftop solar installations to date. Plans are afoot to collaborate with the Langkawi Development Authority to reduce its carbon emissions through the installation of a 363kWp solar photovoltaic system at the Dermaga Tanjung Lembung Complex.
Meanwhile, through the newly launched Green Electricity Tariff (GET) programme, customers will receive mREC from grid-connected RE generators. There has also been an increase in uptake of green energy generation among consumers, with TNBX issuing 621GWh of mREC to its customers to date.
On the global front, TNB's international subsidiary Vantage RE Ltd recently acquired a 49% stake in Blyth Offshore Demonstrator Ltd, an offshore wind farm company in the UK, from EDF Renewables, with installed capacity of 41.5MW and further development rights of up to 58.4MW. This marks TNB's first foray into offshore wind assets, and with a strong partner, it aims to build expertise in this technology and beyond. The focus of the international business will be to further grow the overall RE portfolio and serve as the pathfinder for green technologies that can eventually be adopted in Malaysia.
As TNB moves towards the adoption of new technologies, it is cognisant of the importance of being prudent and securing the right timing on green technology investments, such as carbon capture, to ensure the economic feasibility of these investments.
Integration of ESG pillars
The foundation of managing sustainability at TNB is the integration of its sustainability pillars — namely governance, economic, environmental and social — within its goal of becoming a leading global electric utility. Its sustainability strategy is centred on TNB's most material environmental, social and governance (ESG) issues and contributions to the UN Sustainable Development Goals.
In the case of the Nenggiri hydroelectric dam, for example, apart from supplying 300MW of green energy and contributing to flood management, the main reservoir will supply clean water for irrigation and create new employment and economic opportunities. Furthermore, collaborations with environmental organisations at these project sites ensure that the right expertise is leveraged for biodiversity conservation.
TNB also actively engages with nearby communities, including the Orang Asli communities who live near the operation sites, and initiatives are rolled out with the purpose of protecting their well-being and to generate socioeconomic benefits.
At the Hulu Terengganu Hydroelectric Power Stations, forest seedlings and grass were replanted for forest regeneration to enhance the area's function as a wildlife corridor. Conservation efforts of fish species are also carried out at fish sanctuaries, for example, for the kelah, as part of TNB Research's Fish and Fisheries Management, as well as eco-tourism activities such as sport fishing through the catch-and-release method.
Balancing the energy trilemma
TNB balances the three key elements of the energy trilemma of security, sustainability and affordability by continuing to invest in modernising the grid to increase system efficiency, security and reliability. Under the incentive-based regulatory framework, TNB is investing RM7 billion to RM10 billion a year from 2022 to 2024 to develop the grid as one of the key enablers of the energy transition. Investments to modernise the grid to become the "Grid of the Future" take into account the adoption of new technologies such as the energy storage system to enhance the grid's flexibility and address the intermittency issue in RE. That TNB is investing gradually and continuously to modernise the grid is especially noteworthy to ensure not only spikes in investments can be balanced, but also that TNB is prepared for increased demand, driven by extreme climate changes.
As the nation's energy provider, TNB plays a significant role in contributing to nation-building, which has been more crucial than ever since the pandemic. It directed its focus towards stimulating the economy while keeping the lights on, alleviating its customers' financial burdens and safeguarding its employees.
In 2020, TNB achieved 99.78% system availability, and its System Average Interruption Duration Index (SAIDI) stood at 44.95 mins/customer/year, on par with developed nations such as the UK, France and Australia. This translates into high-quality service for 9.44 million homes and businesses connected to its system in peninsular Malaysia.
What is equally noteworthy is the fact that such a world-class service is achieved and delivered to customers at tariffs that are highly competitive with those of other developing nations, and among the lowest if not the lowest in the region.
TNB is also continuously looking for ways to leverage cutting-edge digital technologies to improve the quality of its services. It is increasingly interacting with customers digitally, with more than 5 million myTNB app users to date. It has also rolled out more than 1.8 million smart meters to help consumers better manage their energy consumption and implement energy-efficiency initiatives. In keeping with new pandemic norms and for the convenience of consumers, it also recently launched the TNBtemujanji online appointment booking.