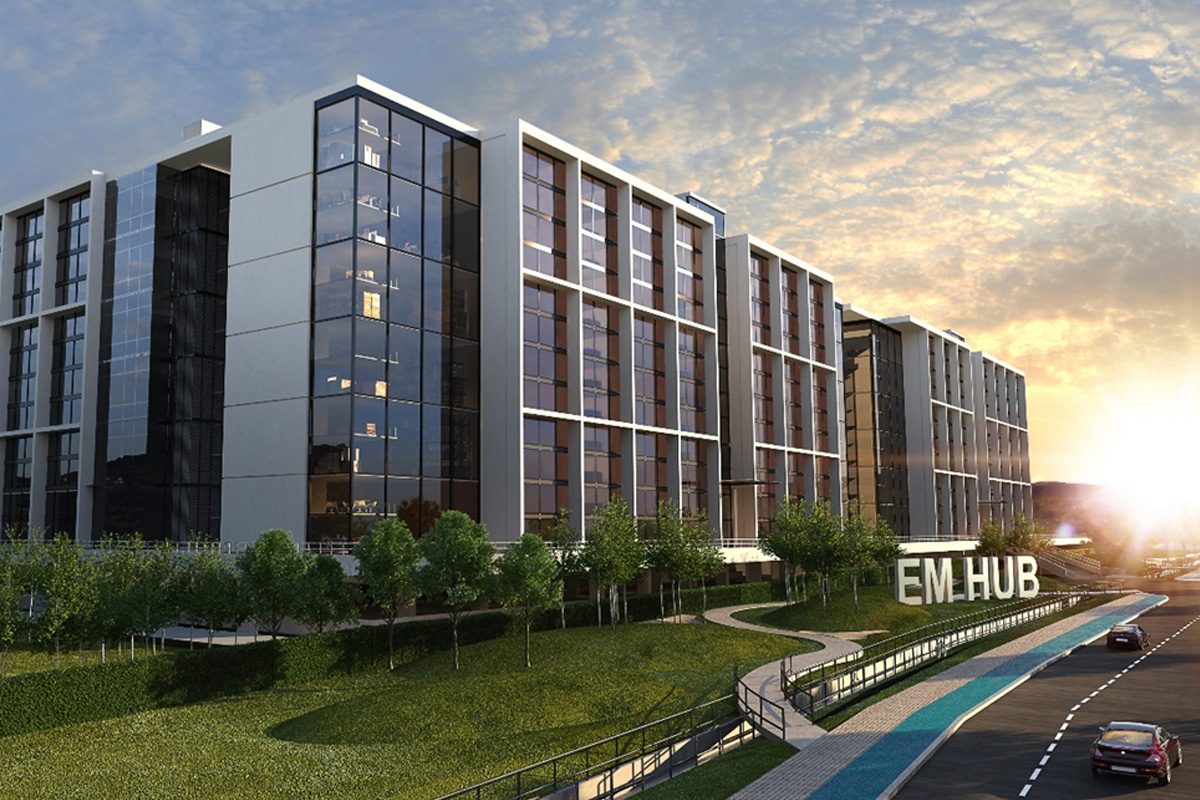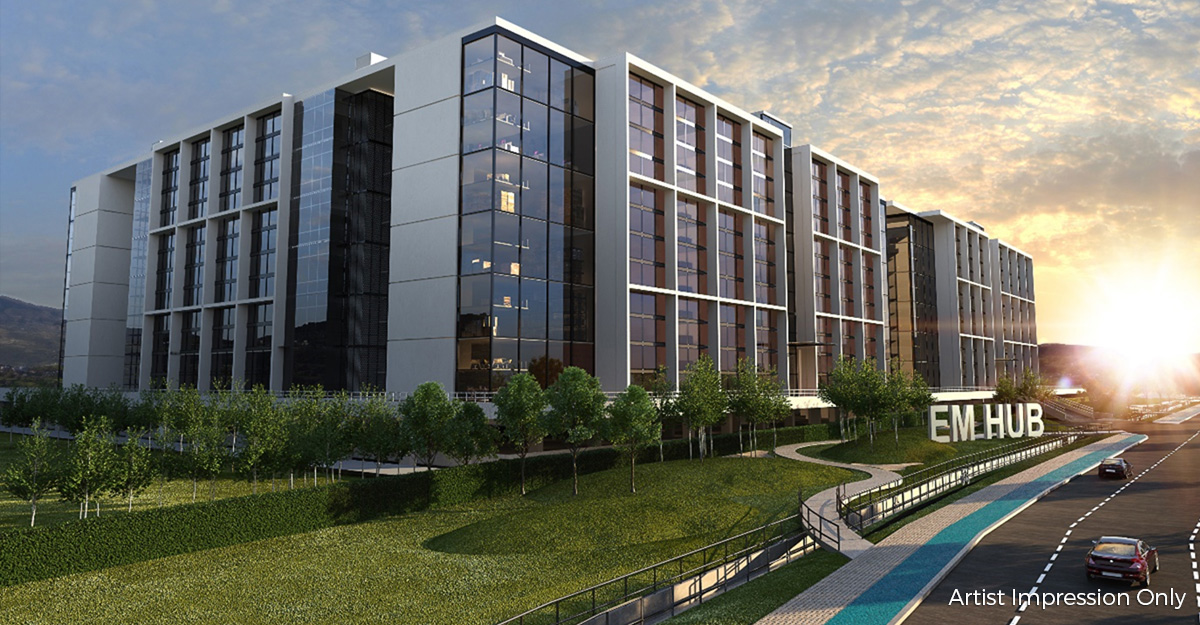 Em Hub Sdn Bhd will be setting a new standard in the industrial real estate sector with its maiden project, EmHub. The RM818 million project in Kota Damansara will be Malaysia's first-of-its-kind ramp-up strata factory.
The developer is a wholly-owned subsidiary of Alcom Group Bhd, a company listed on the Main Market of Bursa Malaysia whose core business is aluminium manufacturing.
EmHub may be the developer's maiden project, but the team behind its conception is an experienced one, says Em Hub chief operating officer Kang Hup Lee, who has been in the industry for almost 20 years. A lot of effort - research, design, concept and location - was put into developing the project, he adds.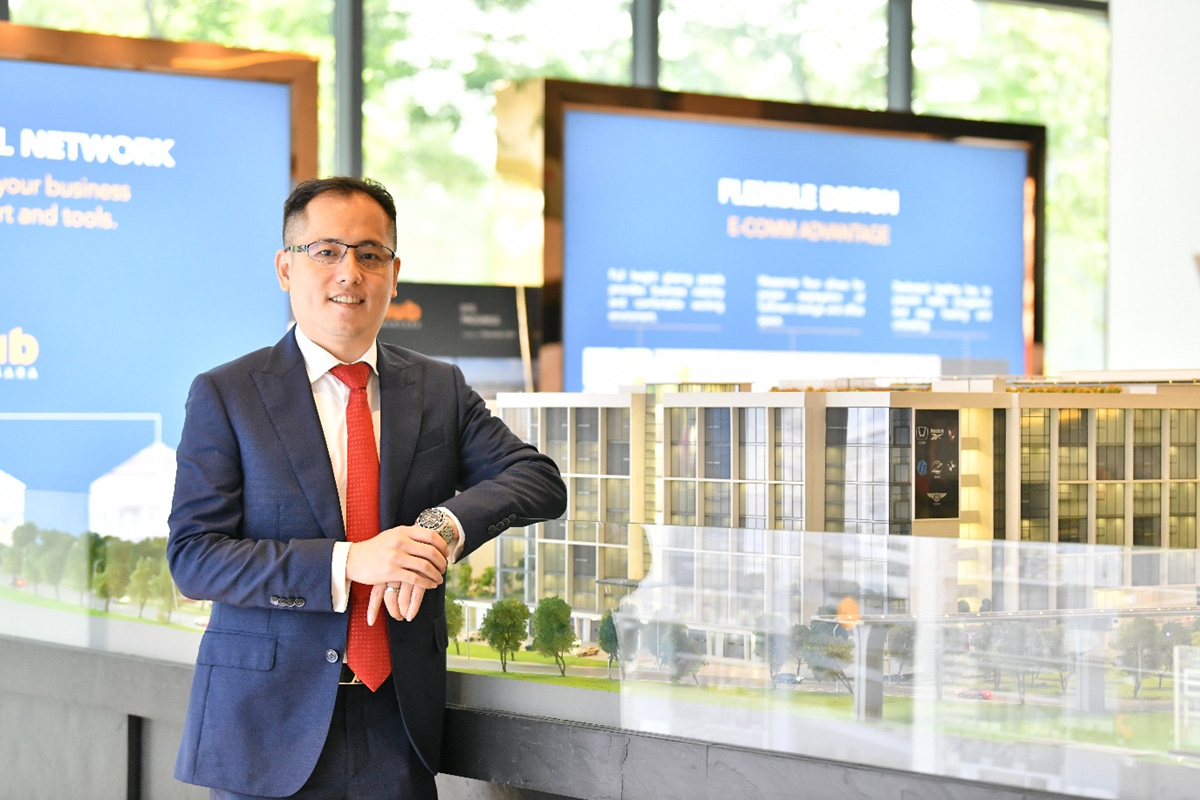 "As EmHub is our maiden project, we wanted to make sure that the land we purchased is well located and accessible. We also held many discussions with our architect on the concept and even visited Singapore to see similar products," he notes.
EmHub is located on a 9.4-acre leasehold industrial site in the mature and well-connected Kota Damansara.
The six-storey EmHub will comprise 468 units in two blocks. Phase 1, known as Hub 1, has 234 units and was launched in the first quarter of 2019. So far, 90% has been taken up. Phase 2 (Hub 2), with 217 units, was launched in April 2021. Kang says sales are on track.
"Sales slowed down in 2020 due to the Covid-19 pandemic but we saw a substantial increase in 2021. The pandemic helped us indirectly because people realised the potential of investing in industrial properties. Our product, a strata factory, gels well with e-commerce and logistics businesses. It is relevant to the situation now and people can see that."
The units' built-up ranges from 2,203 to 5,088 sq ft and the selling price starts from RM485 psf or an absolute price of RM1.1 million to RM4.2 million.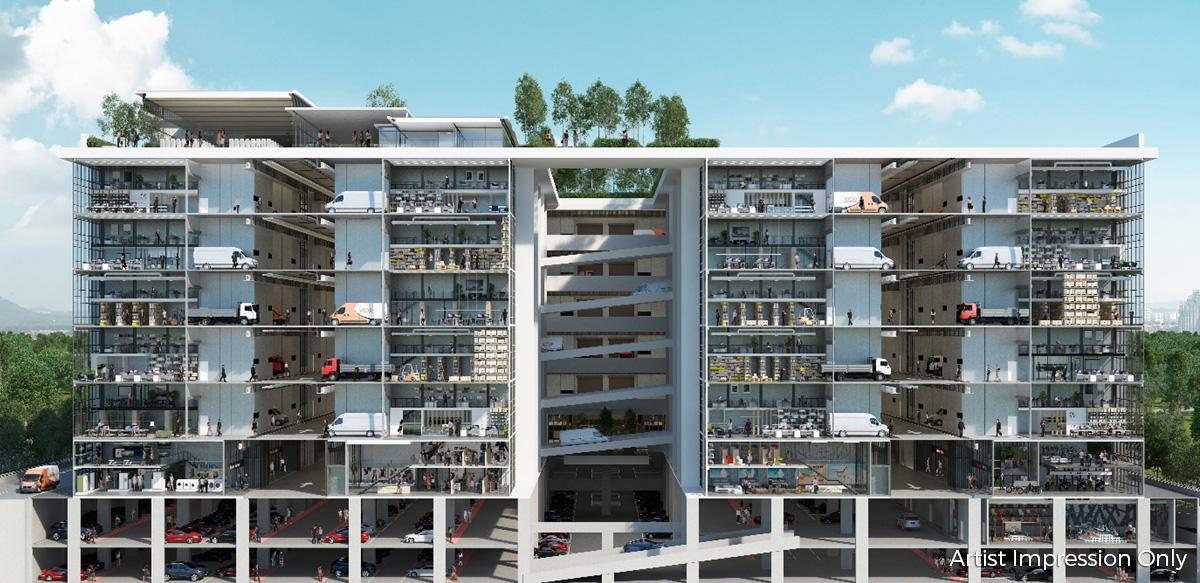 "Our idea for this strata factory is to target the small and medium enterprises (SMEs). This is why the built-up is smaller [compared with landed factories] and the price point is very affordable," says Kang.
Due to the good response, the developer will be opening Hub 1's premium units at Level 1 - Galleria - for booking after Chinese New Year. "Our Galleria series is one of the most desired components and is specially designed with large glass panels and great frontage and visibility. These units are purpose built for retail and showroom use," Kang explains.
EmHub is located along Persiaran Surian and connected to the New Klang Valley Expressway, Damansara-Puchong Expressway and the soon-to-be-completed Damansara-Shah Alam Elevated Expressway.
Nearby amenities include the Kota Damansara MRT station, Emporis Kota Damansara, Dataran Sunway, Tropicana Gardens Mall, Thomson Hospital Kota Damansara and various educational facilities such as SEGi University and Sri KDU International School.
More than just an industrial development 
"EmHub's design not only impresses in terms of its elegant corporate façade but also - most importantly - its core functionality for business owners," says Kang. He believes the development's unique concept has set a new standard in the industrial sector.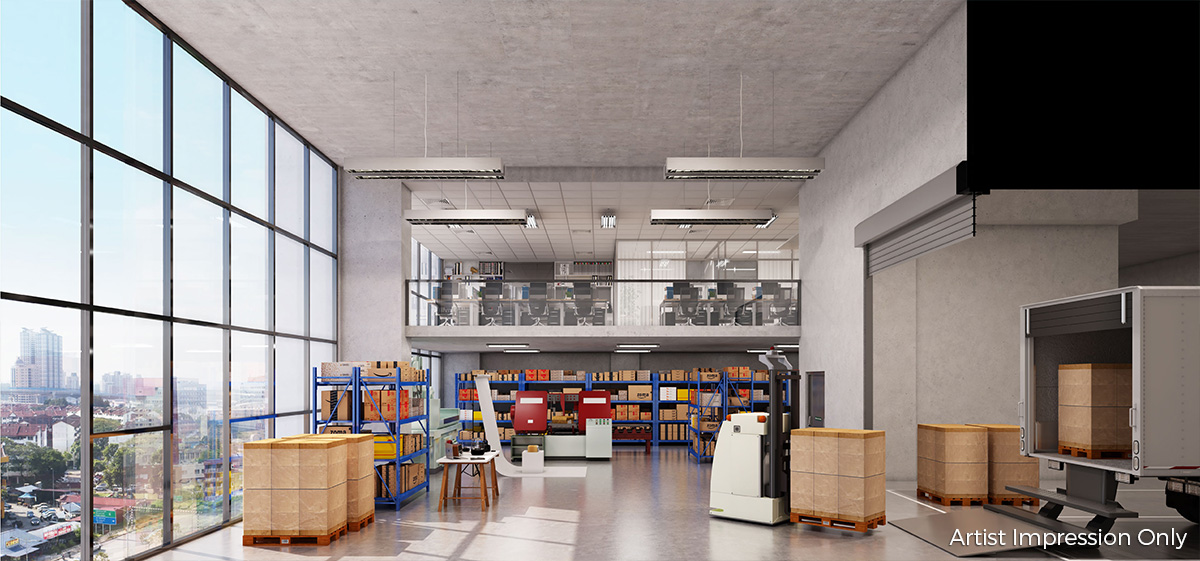 Each storey is accessible by a ramp that allows both normal passenger cars and heavy vehicles up to a five-ton truck to drive up to every unit. Vehicles can be parked at the doorstep of each unit for loading and unloading.
Additionally, intermediate units will be given two parking/loading bays right in front while corner units will have three. "All units will have easy access for loading and unloading. This solves the issue of parking, security and goods delivery," says Kang.
Level 1 units, however, will have dedicated parking bays one level lower so as to maximise the business area for future tenants.
An additional car park at the lower ground and a basement car park is constructed to further solve security, parking and loading/unloading issues. The car parks is surrendered to the joint management committee as a common facility, says Kang. Up to 12 elevators, including four cargo lifts in each block, will also be provided to enhance accessibility. CCTV monitoring and 24/7 security patrols will be provided as well.  
At the concept stage, Kang and his team pondered on the units' usage. They came up with the three-in-one flexible design, where each unit can be configured into an office, a showroom or a warehouse.
"The flexible design has attracted many professionals such as interior designers and architects. They like the open plan concept, double-volume ceiling that allows for a mezzanine floor, and column-free space," says Kang, who has been in the property development industry for some time.
He points out that common facilities are hardly provided in office buildings but EmHub will have a dedicated space for lifestyle and business facilities on its rooftop.
Lifestyle facilities include a full-fledged gym, half basketball court, games room and an outdoor breakout area. Meeting rooms of various sizes and a multipurpose hall for events will form part of the business facilities.
The developer will be managing the building and facilities until a joint management committee is formed. The maintenance fee is about RM0.25 psf. The facilities provide an opportunity for future tenants of EmHub to interact with each other. Kang calls it "commercial networking".
"Placemaking and value creation are our design philosophy. After completion, there is a potential captive market of over 400 businesses in EmHub. We think the community will have a chance to engage and interact with each other. So, we create a space on the rooftop for them to interact and share ideas with each other.
"The concept is like co-working spaces, where people or businesses of different kinds come together and become a community. Commercial networking is very important. There is nothing more important for businesses than networking, regardless of the business you are in," says Kang.
To know more about EmHub, you may reach out to the friendly sales representative via the links below: