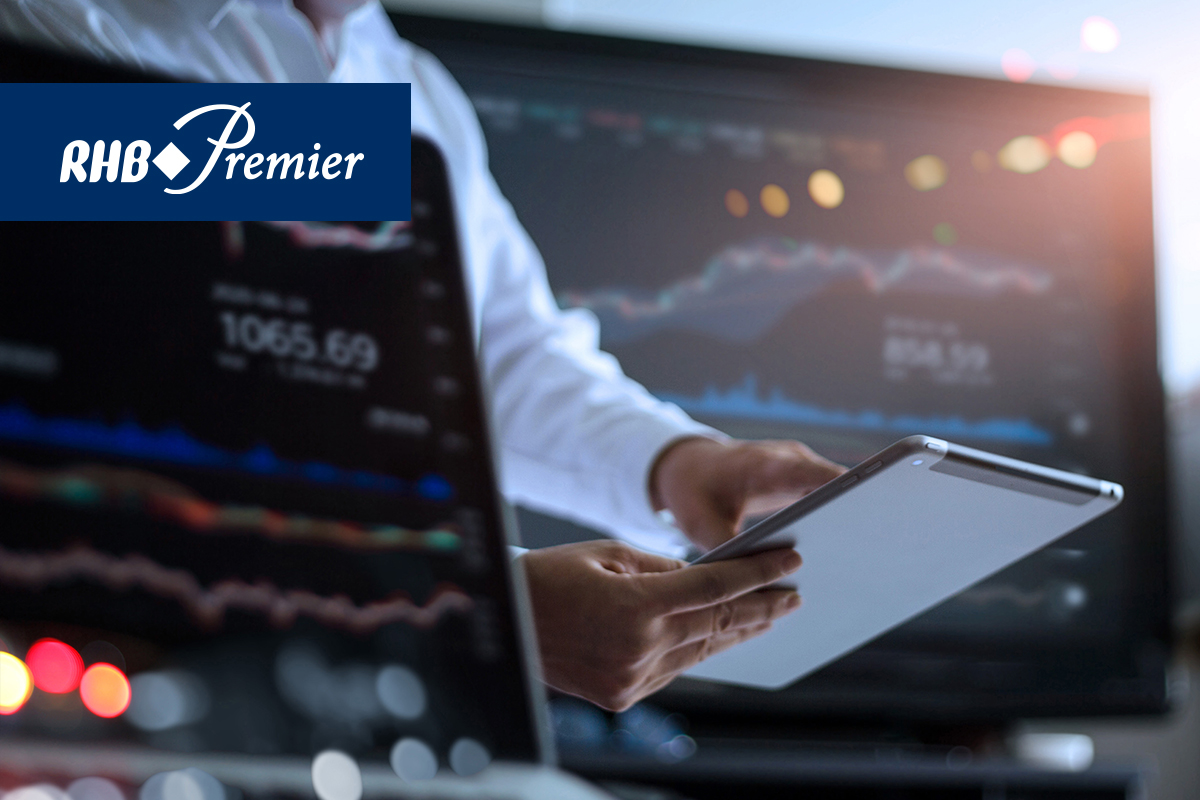 More than seven months after the World Health Organization (WHO) declared the Covid-19 outbreak in China a "public health emergency of international concern", the global economy continues to reel from the impact of the virus. The extremely contagious and infectious nature of Covid-19, coupled with the highly interconnected global economy, means that few countries have been spared from being ravaged by its effects. At the time of writing, the global infection numbers are above 48 million, with fatalities already exceeding 1.23 million. What is in store for the market?
Asia's growth remains at risk
The International Monetary Fund (IMF) slashed this year's economic forecast for Asia, reflecting a sharper-than-expected contraction in countries like India, a sign the coronavirus pandemic continues to take a heavy toll on the region. The IMF said it expects Asia's economy to contract 2.2% this year. That decline is 0.6 percentage point larger than its forecast in June, owing to sharp slumps in countries such as India, the Philippines and Malaysia. India's economy is likely to shrink 10.3% this year, in stark contrast to China, which is set to expand 1.9%. Asia's economy is likely to grow 6.9% in 2021, thanks to the boost from expected stronger recoveries in China.
The euro stays under pressure
The European Central Bank committed to taking new action in December to contain the growing fallout from a second wave of coronavirus infections, likely in the form of more bond purchases or cheap credit for banks. While the bank's Governing Council left policy unchanged this time around, it was the clearest hint yet of more stimulus to come as new national lockdown measures make a double-dip recession increasingly likely for the eurozone economy. One of the open questions related to the size and composition of the pandemic emergency purchase programme (PEPP), which has exhausted nearly half of its €1.35 trillion (US$1.60 trillion) firepower, is how to make it targeted at the current juncture.
Presidential risks ahead
Markets are facing increased uncertainty, given that the US presidential election will be a closely fought one that could herald a new set of policies if Democratic candidate Joe Biden is voted into office. On the other hand, the Chinese authorities are removing policies that were tailored for CNY depreciation, suggesting that the US dollar may face a deeper retrace than expected in the medium term.
That said, the EUR facing pressures from increased Covid-19 infection rates in the eurozone is also seen as a factor that could keep a lid on the single currency from appreciating significantly in the medium term. We judge markets may instead see alternatives such as improved prospects in emerging-markets in Asia, CNY, CNH and JPY as alternative currencies to express the views of a weak US dollar and the limited appreciation of EUR.
Chinese yuan gaining ground
In tandem with pressure points on the USD and EUR, CNY is edging closer towards soaking up appreciation pressures. Chinese banks have suspended the use of a tool that influences the value of CNY — the country's currency trading system. The People's Bank of China's foreign exchange system issued a statement that banks participating in a daily operation to determine the CNY trading midpoint have phased out the use of the counter-cyclical factor, or so-called X-factor, in its formula. The use of this X-factor in determining the daily trade-weighted reference rate that the PBoC uses to guide the CNY, which was meant to dampen depreciation pressure, and its effect have diminished recently as CNY rallied.
The CFTS indicated that it would change the price adjustment model of the central parity rate of USD/CNY to promote transparency and efficiency. China first introduced the counter-cyclical factor in 2017 in an effort to better reflect market supply and demand and to lessen possible herd effects in the market and help guide the market to focus more on macroeconomic fundamentals. The bottom line is that the tools used to depreciate the currency are not needed currently, given the rapid appreciation of the currency of late. For Asian currencies that are heavily correlated with CNY, the removal of depreciation tools by the PBoC on its currency should augur well for Asian units to trade on the firm side against the US dollar.
Global forex opportunities with convenience
Nevertheless, investment opportunities may arise in times of uncertainty. RHB offers many alternative solutions to capitalise on this market. To open this window of opportunities, get an RHB Multi-Currency Account* (MCA) to leverage the direct foreign exchange conversion or hedge the ringgit with other currencies.
RHB MCA is a single account with multiple currencies (up to 17 foreign currencies) and commodities such as gold and silver. This feature is extremely useful in times of market uncertainty, when global investors flock to safe-haven assets like the USD, JPY and CHF or gold and silver to hedge against market volatility.
In fact, rising concerns about the economic impact of the virus outbreak and US presidential election have created huge volatility and instability, resulting in the weak performance of the ringgit.
On a year-to-date (YTD) basis as at Oct 31, 2020, the ringgit had depreciated by 1.58% versus USD, 5.56% against JPY and 7.12% against CHF. Holding a Gold MCA investment would have resulted in a gain of 28.1% YTD as at Nov 6, 2020.
Hedging the ringgit can also allow you to benefit in the long term. For example, those who have increased their exposure to JPY over the past two years would have enjoyed foreign exchange gains of more than 9.33%.
In addition, RHB does offer Dual Currency Investments (DCIs), which are commonly used over one to two-week periods to obtain higher interest yields than conventional deposits — nowadays in excess of 10% per annum due to the heightened volatility. It is a purely cash product. It is an investment where the investment amount, for example in USD, could be returned to the investor in an alternate currency (for example, EUR) at a preferential exchange rate.
Investors could then apply "rollover" strategies to convert EUR back to USD at a new preferential exchange rate, again with a potential return of more than 10% per annum. This repeats with the general view that investors will ultimately receive EUR over the medium term as it strengthens. Consistently well-placed DCIs allow investors to achieve enhanced returns on their investment, over and above the returns they would have received had their money been directly invested in the currency. The short turnaround time also allows investors to mobilise new strategies much more quickly in these uncertain times.
Use the RHB MCA Visa Debit Card for convenience
Apart from investment opportunities, applying the RHB MCA Visa Debit Card also allows you to save a lot on unnecessary foreign exchange fees, even when you are not travelling. Planning for a vacation now may not seem to be rational due to the ongoing pandemic, but it is a good time to start planning as the world eagerly waits for the Covid-19 vaccine to be out. It is time to accumulate the currencies of the countries you may want to visit when borders are reopened.
Education planning
As part of education planning, accumulating currencies for future use will be wise via RHB MCA through conversion or DCI. On average, studying abroad can cost about US$12,000 (RM49,668) a semester, or US$36,000 (RM149,004) for the full academic year. This is equivalent to about RM12,400 a month.
Depending on the foreign exchange rate during your child's education, the conversion of currencies does fluctuate from time to time. Thus, it is advisable to accumulate over time or start converting when the currency in need is relatively lower in terms of its historical average. RHB also offers a great rate for MCA Visa Debit Card holders when they convert their preferred currencies through online banking.
Another cost that you should be aware of is the service provider and the amount you decide to send to your child overseas, as foreign exchange fees can go as high as 3% per transaction. Thus, accumulating a foreign currency via RHB MCA as well as having the RHB MCA Visa Debit Card are essential, as it not only offers you a very competitive rate and a currency account but also eliminates transfer fees. In the example above, the money saved on foreign exchange fees could be used to buy a new laptop for your child.
Conclusion
In view of the volatile economic conditions, the exchange rate with RHB MCA is locked in to protect account holders' money from foreign exchange fluctuations.
At RHB, we provide a range of wealth solutions for the different client risk proles. Our Relationship Managers and Investment Specialists are able to work with you to apply your investment profile to the recommended investment strategies using the latest financial tools and insights available in the market. For more insights, consult our investment specialists by contacting a Relationship Manager.
*RHB Multi-Currency Account, Current Account and Savings Account are protected by Perbadanan Insurans Deposit Malaysia (PIDM) up to RM250,000 for each depositor. MCA Gold Investment and MCA Silver Investment are not protected by PIDM.
RHB Bank Bhd is a member of PIDM.