Financing a sustainable future through responsible banking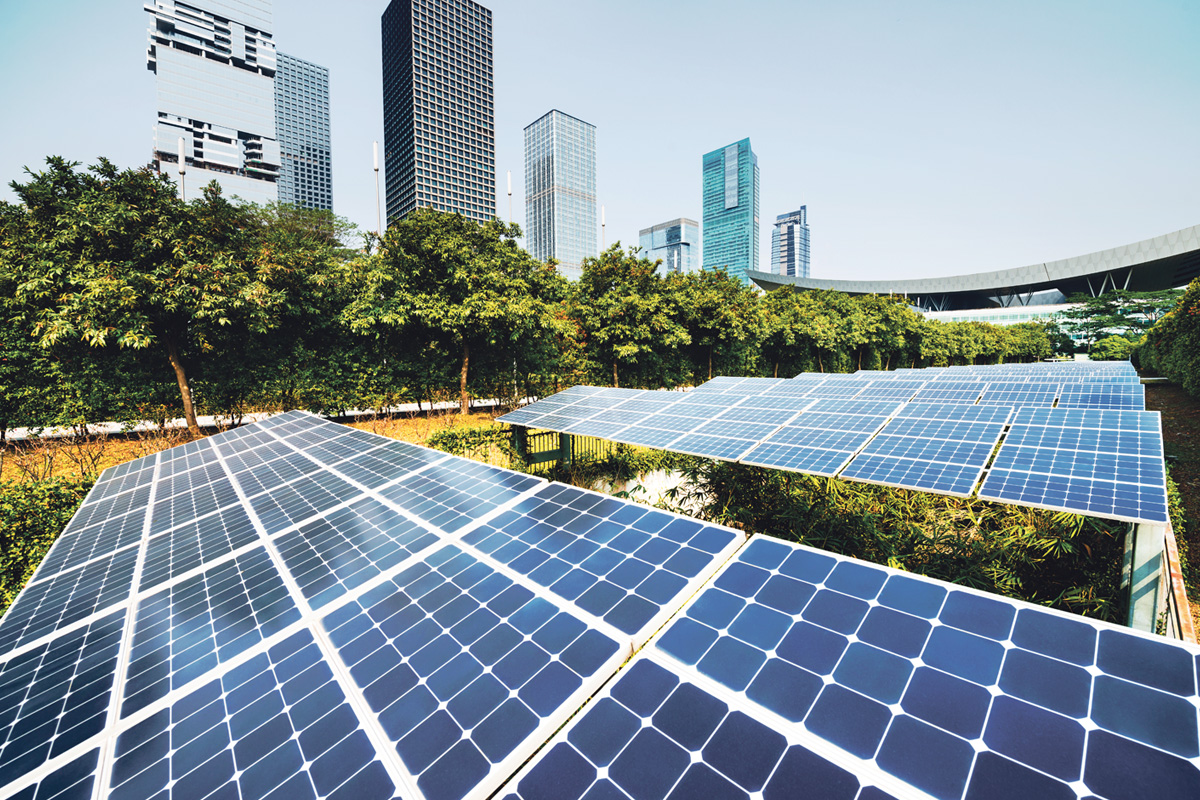 The Covid-19 pandemic marks a watershed moment for sustainability and climate action. Apart from the lost lives, economic damage and social disruption, the pandemic has sent a stark warning that humankind must urgently change the way we live, work and play to mitigate the impact of our businesses and lifestyles on the environment.
Around the world, regulators and investors are taking heed and efforts are accelerating on the Environmental, Social and Governance (ESG) front to avert the worst of climate change.
It is projected by the United Nations Environment Programme that the world needs a 7.6% reduction in carbon dioxide emissions per year for 10 years to limit global warming to 1.5° above pre-industrial levels.
As governments grapple with the best way to achieve their targets under the Paris Agreement — to peak carbon emissions as soon as possible and to achieve carbon neutrality, or net zero emissions, by 2050 — businesses and individuals are considering the most impactful way to hasten the transition from the bottom up.
As the demand for sustainable solutions increases, it highlights the unique role of the banking industry in supporting the transition to a more sustainable future.
"The transition opportunities are immense. Banks will play a vital role in the provision of capital to finance the investment in renewables, climate adaptation technologies and the transition to a circular economy," said Eric Lim, Chief Sustainability Officer at United Overseas Bank.
Research by Bain and Company estimates that Southeast Asia's green economy could offer up to US$1 trillion in annual opportunities by 2030.
Lim said by being disciplined in the allocation of funding and in seeking returns, alongside a balanced scorecard that includes both profitability and sustainability indicators at the business level, banks can help to support customers and communities over the long term, ensuring that sustainability is sustainable.
"As a financial intermediary, the banking sector has a responsibility to help bridge the top-down and bottom-up approaches for the betterment of the planet and its people. Doing so successfully could be a powerful catalyst for impactful change," Lim said.
"By ensuring that finance is tied to sustainable outcomes, for example, we can help businesses advance responsibly. We are also well-positioned to channel economic flows towards the sustainable development of the region," he added.
Loans linked to UOB's sustainable finance frameworks are used for projects and activities that can help tackle the environmental challenges of large urban areas while generating a broader positive impact. The frameworks' defined eligibility criteria can also help UOB's corporate clients shape their own sustainability strategies. In 2020, the total sustainable financing UOB extended to companies was quadruple that in 2019.
UOB's U-Energy programme, for instance, is the first integrated financing platform in Asia aimed at driving the development and adoption of energy-efficiency projects for buildings and homes. Launched recently in Malaysia following a Singapore rollout, U-Energy will help businesses and homeowners save on electricity bills, cut carbon emissions and achieve their sustainability goals.
"For businesses and homeowners, implementing energy-efficiency projects on their premises may take up substantial amounts of time, investment and resources. With its end-to-end solutions, U-Energy makes it easy for our customers to access services, from project consultation and financing to implementation," said Ng Wei Wei, Deputy Chief Executive Officer, UOB Malaysia.
"It also demonstrates UOB's role as a catalyst and enabler in shaping behaviours and actions that go towards forging a sustainable future," she added.
Steering wealth towards sustainable investments
The sustainable bank not only plays the role of a major economic driver, but also enables its investors and stakeholders to invest in the sustainability of the wider economy by virtue of its sizeable market capitalisation.
"The investment community has a key role to play in supporting the growing emphasis on sustainability and the focus on ESG issues by channelling capital into sustainable opportunities," said Victor Wong, Head of Asia ex-Japan ESG at UOB Asset Management.
"It is commonly understood there are three 'R's to protect the environment — reduce, reuse and recycle. Here, we suggest a new three 'R's in identifying companies that are pursuing sustainability or stepping up their ESG efforts, and which are presenting opportunities for sustainable investments."
The new three "R"s stand for reset, retool and revise.
Wong explained that some behavioural changes caused by the Covid-19 outbreak may become permanent even in the post-pandemic world, and the resetting of business norms will spur new investment opportunities. For instance, the increased level of telecommuting and working from home may spur the development of more innovative technology and tools that can help enhance the user experience and effectiveness.
Investors should also pay more attention to companies that are retooling their organisation to have a greater focus on achieving a positive impact for their business as well as a broader set of stakeholders, Wong said.
While sustainability initiatives may have been put on the back burner by profit-driven companies in the past, recent observation has shown that firms with a purpose beyond profit tend to be more resilient in the face of the pandemic. This can be seen from Morningstar's analysis, which shows that 62% of ESG-focused large-cap equity funds outperformed the MSCI World stock index in March 2020.
As companies reset their norms and refocus their priorities for a more sustainable future, they will present more opportunities for sustainable investments, Wong said, creating a virtuous cycle with benefits for all.
He said investors should revise their portfolios to include more sustainable investments, highlighting three sectors — technology, healthcare and insurance — that are not only experiencing increased demand for their products or services as a result of the pandemic, but also generating positive ESG impact.
"Just as companies should step up their sustainability efforts to do well, investors can do good through sustainable investments. Sustainable investing is imperative to ensure a secure future for generations to come," Wong said.
He pointed out that as one of the first regional asset management firms in Singapore to become a signatory of the United Nations-supported Principles for Responsible Investment, UOB Asset Management believes in doing well by doing good.
"That is why we build our funds based on a combination of strong fundamental screening and comprehensive ESG considerations to identify investment opportunities that can stand the test of time. This way, we can help investors manage their assets successfully, responsibly and sustainably," Wong said.