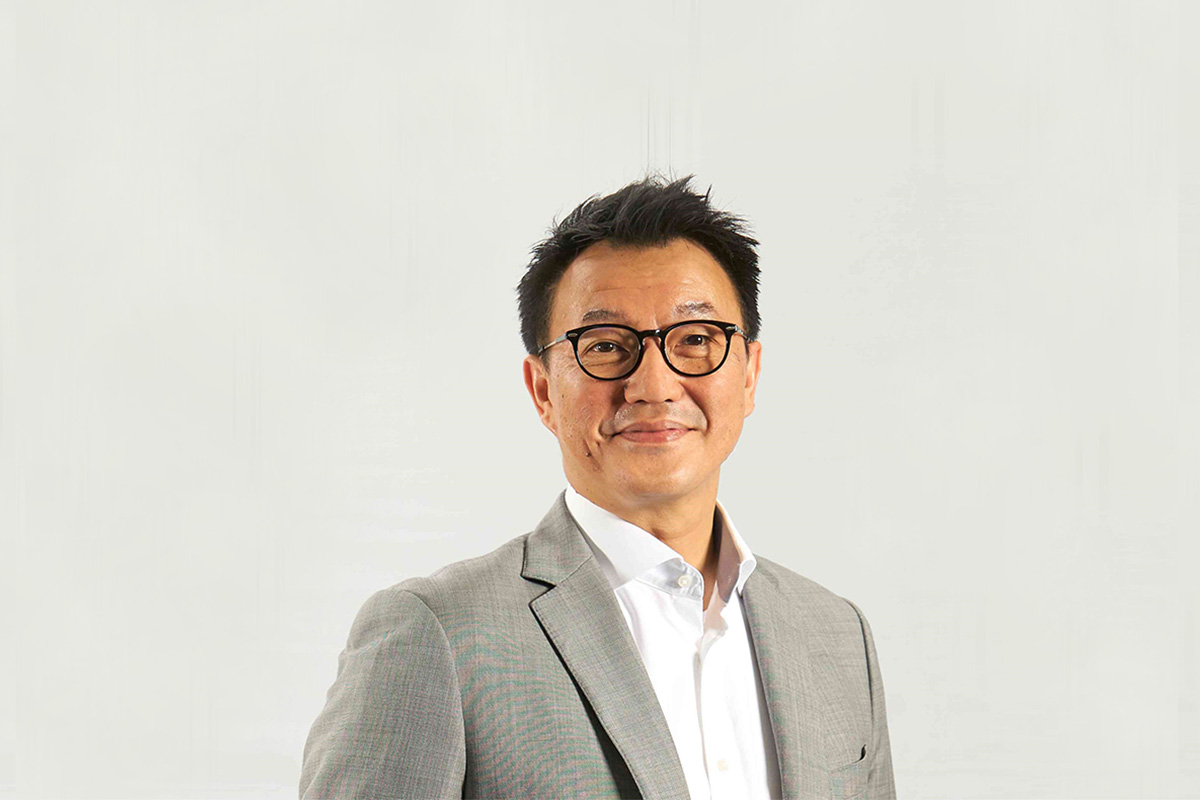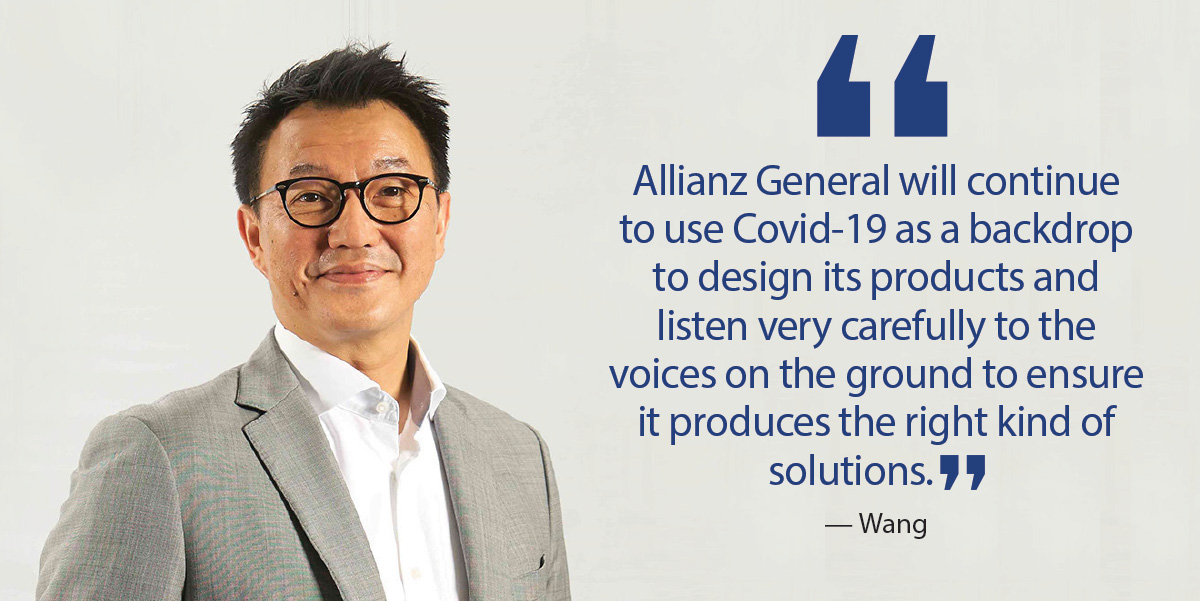 Just weeks ago, the world seemed poised to usher in 2022 with tentative hopes of firmer economic recovery. That was before the Omicron variant of Covid-19 reared its head as countries continued battling the Delta variant, muddying the outlook for the coming year.
Allianz Malaysia Berhad CEO Sean Wang says Omicron has thrown the world back to square one, and expects the current state of uncertainty to persist for longer than expected.
"Covid-19 is no longer whatever strain that we're seeing now, and I have no idea how long it's going to be around, but I'm pretty sure that it's not going to be in the dimension of two to three years. That would be a gross understatement," he notes.
This is by no means a reason to be overly concerned. After all, this is not 2020, when Covid-19 caught global economies off guard. As World Health Organization (WHO) chief scientist Soumya Swaminathan puts it, the world needs to be "prepared and cautious, not panic".
In Allianz General Insurance Company (Malaysia) Berhad's (Allianz General) case, it was its inherent agility that ensured its resilience amid the Covid-19 turbulence, and going forward, Wang who is also CEO of Allianz General, says the insurer is still confident about its trajectory amid the improving situation on the domestic front. He is especially encouraged by the robust sales of new automobiles as reported by the Malaysian Automotive Association (MAA) recently.
"The automotive industry usually gives us a very good strong sense of how well the economy is doing, at least from the consumption side. A 43.4% recovery in total industry volume (TIV) on a month-on-month basis in October says a lot about how well the country has recovered," he says.
The motor business segment aside, Allianz General also recently launched Allianz Business Shield — a revamp of Smart Retail Shield — which looks out for small and medium enterprises (SMEs), and the response has been heartening. The product offers solutions ranging from inconvenience relief benefits for disruptions in operations due to fire, floods or Covid-19 outbreaks to profit shields which cover not just loss of profit but also premise disinfecting services and test kits for employees in the event infections are detected.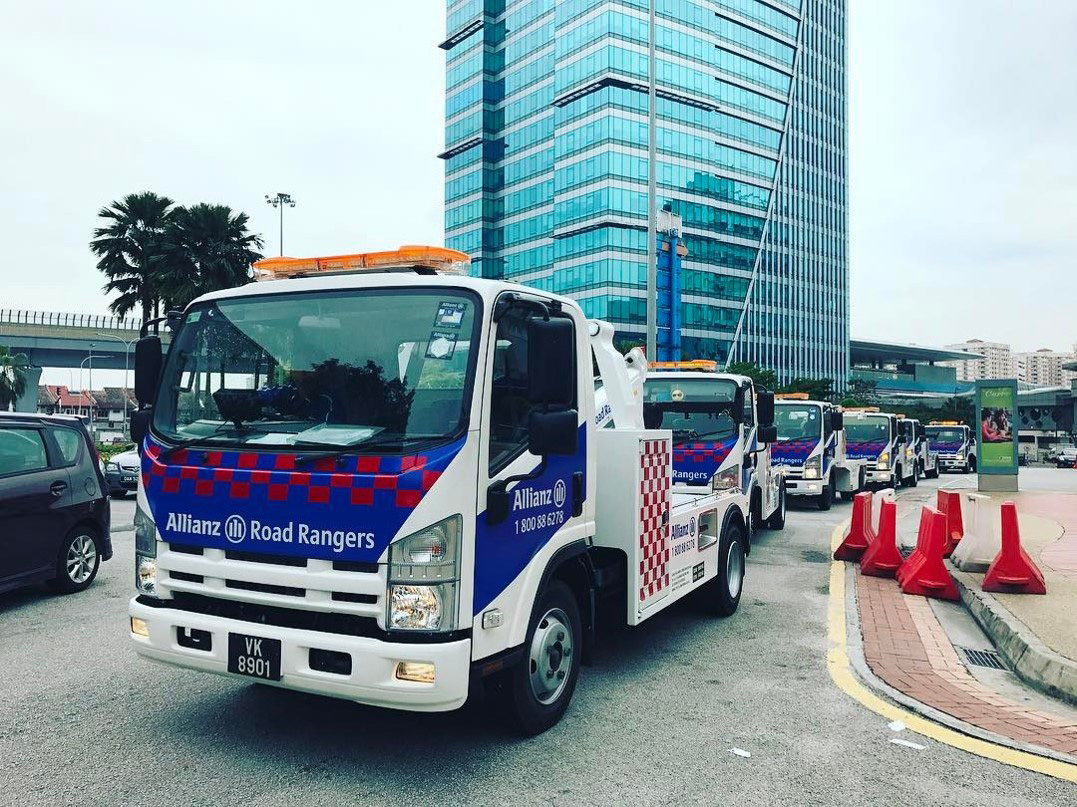 Allianz Road Rangers has expanded its roadside assistance service to motorcyclists, an underserved segment of society.
"Ever since we launched our products, we have more than 20,000 new policies," says Wang. "That shows you that the SME segment is actually craving for support as they return and resume, recover and rebuild."
This coming year, Wang says Allianz General will continue to use Covid-19 as a backdrop to design its products and listen very carefully to the voices on the ground to ensure it produces the right kind of solutions. The one thing it won't do, he says, is sell them directly to customers online.
While it has over 40 digital partners, the insurer still prefers a hybrid business model that sees its agents personally dealing with customers. That might sound unusual in a time where businesses are increasingly digitalising their products and services.
Wang explains that this is because he is not convinced that the company can be as effective at delivering its services via an online portal.
"You can get a quote and key in some details; it's just that the last mile of buying, you can't buy. I want to route you to our intermediaries so that they can provide you with the service. As a responsible insurance company, we don't want to get a whole bunch of customers that I don't even know how to service — that's not our business model," he stresses.
Being responsible and doing good by Malaysians is especially important to Allianz General, which takes its role as an economic first responder very seriously. When the government introduced the Perlindungan Tenang programme for Bantuan Prihatin Rakyat (BPR) recipients (who are allocated a RM50 voucher each to purchase insurance and takaful products under the programme), the insurer was among the first to jump on board.
Meanwhile, the insurer has also expanded its Allianz Road Rangers' services to motorcyclists, an underserved segment of society. Help comes in the form of emergency petrol delivery, roadside repairs or towing, if necessary.
"Many motorcyclists come from the lower-income group; they can't afford to top up coverage. So, we decided this year to extend our Allianz Road Rangers for free to motorcyclists, because when motorcyclists are stranded on the road, nobody helps them. Motorcyclists help themselves," says Wang.
With the year-end monsoon season upon us now, Allianz General has made its customers in flood-prone areas a priority. According to Wang, the company has stationed its Claims Caravans at hotspots across the country, so all customers have to do is go to one of these mobile offices and talk to an adjuster for a smooth and speedy claims process.
"The RM1,000 that you can hand over to people instantaneously [after they have been] hit by floods is much better than handing them RM5,000 one or two months later," he says. "So, it's not about paying claims but paying claims at the right time when people are truly distressed."