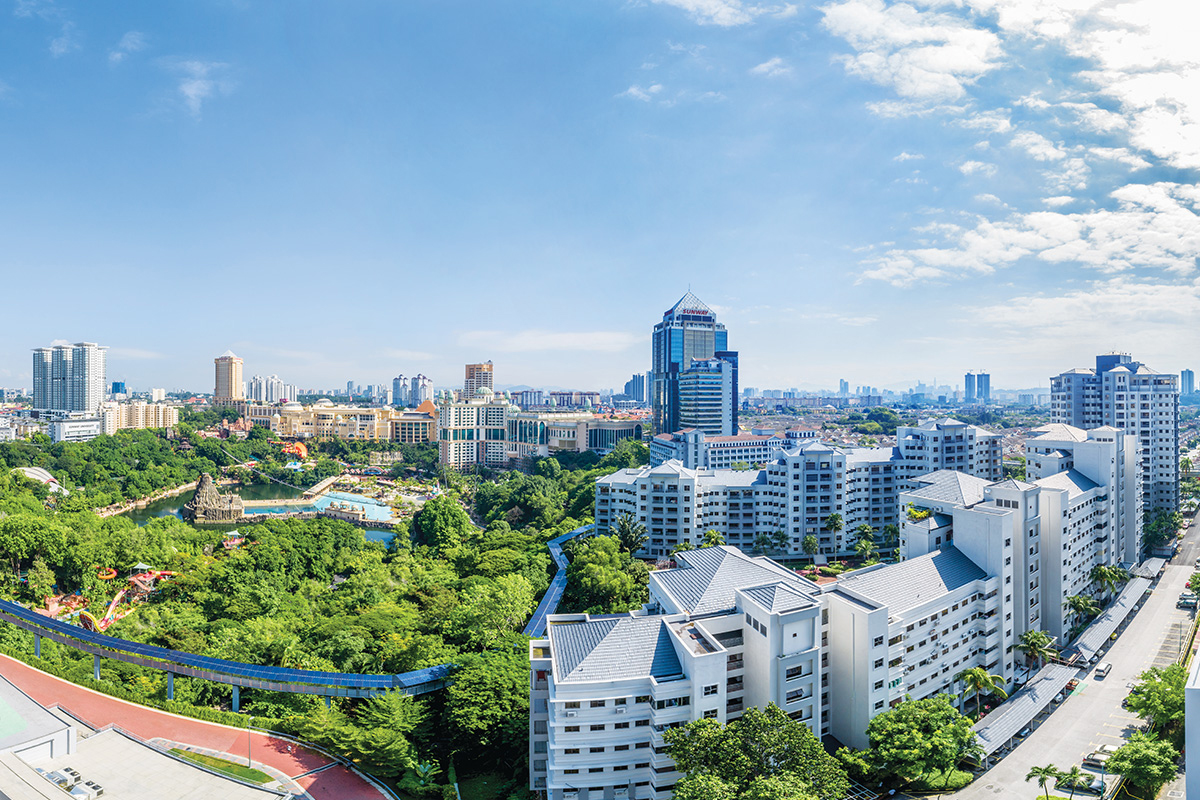 The robot revolution has long been thought of as apocalyptic for blue-collar workers whose tasks are manual and repetitive. In 2017, a widely cited McKinsey study said 50% of work activities were already automatable using current technology and those activities were most prevalent in manufacturing.
To make matters worse, new data suggests white-collar workers — even those whose work presumes more analytic thinking, higher paycheques and relative job security — may not be safe from the relentless drumbeat of automation.
But the reality is that the modern economy has always been built by some form of automation, arguably even before the First Industrial Revolution. So it may be argued that the current collective obsession with job-stealing robots is exaggerating the negative impacts of automation.
While that may be true to a certain extent, organisations should not focus on automation as a way to replace jobs, but instead consider how the technology is changing how people work. Robotics, and various other forms of digital automation, may just be the solution to serve as a catalyst for major efficiency gains while still keeping true to the values of sustainable development.
The impacts of these innovations are not predetermined, and human choices will shape the societal outcomes brought about by this era of technological change. The government and the private sector will need to take steps to manage the risks and maximise the upsides of automation and robotics across the three domains of sustainable development: economic, social and environmental.
While the onslaught of the Covid-19 pandemic has sent global industries and economies into a tailspin, taking advantage of automation and digital innovations may open up new strategies to revitalise, restructure and rebuild towards a sustainable future.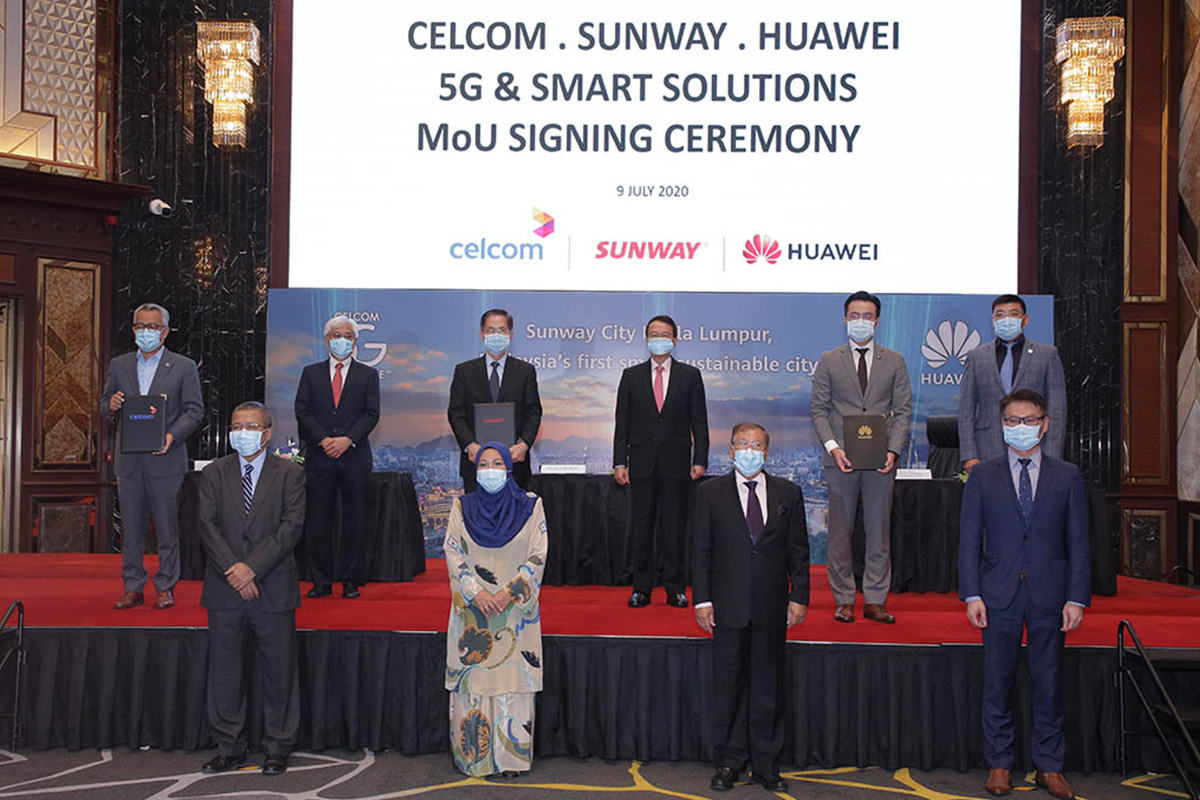 Sunway is on the brink of a technological revolution following the signing of a memorandum of understanding (MoU) with Celcom, the nation's digital enabler, and Huawei, a global leader in 5G applications, in hopes of advancing 5G technology at Sunway City Kuala Lumpur
Automation drives the development of smart cities
In fact, as the digital economy grows and matures, the smart and sustainable cities movement is gaining momentum. For many people, it represents the promise of high-tech cities, with autonomous cars rolling down the streets, drones delivering food, and connected energy-efficient devices helping city dwellers to perform a myriad of activities.
However, this representation does not convey the complexity of the field, where many issues — such as the economy, social impact and environmental sustainability — are intertwined. Science and technology go hand in hand in solving the world's problems and robotics and automation are the latest innovations set up to tackle urban solutions.
A smart city applies digital technologies to reduce resource input, improve its people's quality of life and increase the competitiveness of the regional economy sustainably. It entails the use of intelligent solutions for infrastructure, energy, housing, mobility, services and security based on integrated sensor technology, connectivity, data analytics and independent value-added processes.
Closer to home, Sunway Group has taken steps in the right direction as it looks to utilise 5G technology to further develop smart solutions in the areas of public safety and security, telehealth, e-learning, hospitality, leisure and retail experience at Sunway City Kuala Lumpur, Malaysia's model smart sustainable city.
The expansion of 5G technology is widely cited by experts as the key to the development of smart cities, which are continuously finding new ways to add technology and digital innovations to improve the environmental, financial and social aspects of urban life.
Sunway Group president Tan Sri Datuk Dr Chew Chee Kin says intelligent solutions are already powering the company's endeavours in Sunway City Kuala Lumpur. "We are currently managing energy consumption, and powering safety and security in our township with Internet of Things (IoT) devices."
"We are utilising smart devices such as facial recognition in Sunway University's library, smart parking in Sunway Pyramid and tele-health in Sunway Medical Centre," he adds.
For Sunway, 5G offers the great speed required for next-generation ideas to materialise and to test them in its townships. Digital innovations may be developed to reduce the consumption of resources and energy, enhance education and healthcare, produce security enforcements and improve traffic systems.
"By doing this, we can produce meaningful solutions that will drive low-carbon cities, which are economic and innovation powerhouses, and ultimately empower citizens to thrive," Chew adds.
To improve and accelerate internal processes within the township, robotic process automation technologies such as software robots will automate mundane and repeatable tasks. Tele-health capabilities will be expanded to include the delivery of medicines by drones.
Autonomous vehicles are one such field that Sunway is familiar with. Since 2018, Sunway has been working on a system that will allow its environmentally-friendly electric BRT buses to be self-driven and automated, increasing travel distance and reducing the risk of accidents.
Smart cities are sustainable cities
Besides its commitment to innovation, Sunway City Kuala Lumpur has adopted other goals related to the United Nations' Sustainable Development Goals (SDGs), such as renewable energy processes, energy management software and smart healthcare.
In 2016, Sunway Group formally incorporated the SDGs into its mission statement and, as such, sustainability became a feature of its corporate strategy. This commitment has driven the group's climate and environment policy, operations and management of natural resources, energy, utilities, environment, biodiversity conservation, waste management initiatives, reduction of greenhouse gas emissions and the use of alternative resources to systematically and sustainably maximise system efficiency.
Sunway says it strives to achieve sustainable development by focusing on safeguarding people's health, operating the business responsibly, protecting the environment, and fostering good relationships with the communities in which it operates.
"The three main pillars of sustainable development that guide our smart and sustainable city blueprint are economic growth, environmental protection and social equality," its Sustainibility Report reads.
The Brundtland Commission defines sustainable development as development that meets the needs of the present without compromising the ability of future generations to meet their own needs.
Most organisations understand the need to grow their businesses, but not all of them take into account the detrimental effects uncontrolled and imbalanced economic growth can have on the environment and people's wellbeing.
The challenge specifically for property developers is not just to respond to the need for adequate housing and rapid urbanisation, but to do it in a way that is socially and ecologically responsible.
The need for greater environmental consideration in the context of sustainable development should already be well established. The industry should now be shifting from developing with environmental concern as a small part of the process to having the development process being integrated within the wider context of the environmental agenda.