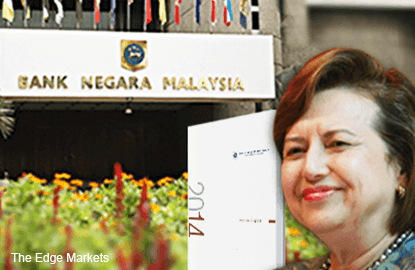 KUALA LUMPUR (March 30): Bank Negara Malaysia (BNM)'s governor Dr. Zeti Akhtar Aziz said if oil prices do not collapse, Malaysia is on track to achieve economic growth of 4% to 4.5% this year.
"If we were not (on track), you will see more measures being introduced," she told reporters, after delivering her keynotes address at the Responsible Finance Summit.
However, she highlighted this was a scenario where policy was already in place that oil prices are between US$35 to US$40 per barrel.
"Unless it (oil price) really collapses, then our financial market (will) also (be) extremely volatile, (and) there will be other measures," she added.
She reassured that Malaysia is on track at this moment, to achieve its growth trajectory.