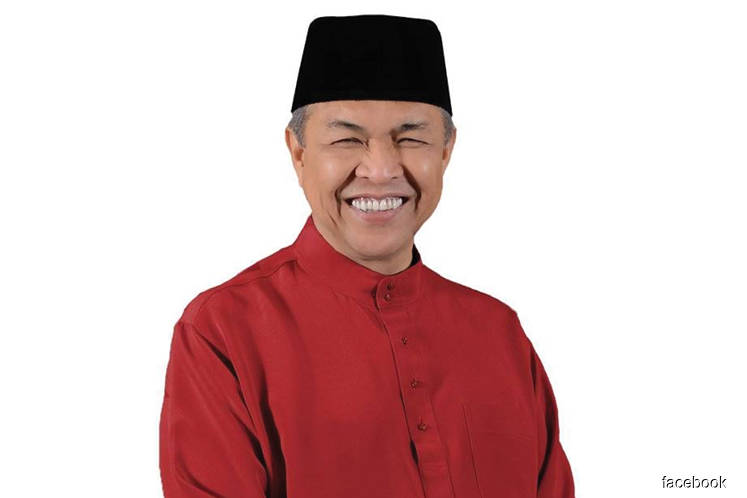 KUALA LUMPUR (May 5): Umno president Datuk Seri Dr Ahmad Zahid Hamidi is appealing against the High Court's dismissal of his application for the temporary return of his impounded passport to perform the umrah in Mecca in the month of Ramadhan -- a task which he has performed annually for the past 30 years.
Ahmad Zahid's lawyer, Hisyam Teh Poh Teik, confirmed his client's intention to appeal when contacted, adding that he is hoping to get an early date for the appeal to be heard at the Court of Appeal. 
"We are trying our best to have the appeal heard this week," he told theedgemarkets.com.
On Friday (May 3), High Court judge, Justice Collin Lawrence Sequerah, dismissed Ahmad Zahid's application on grounds that the situation now is different for the former deputy minister, who is facing numerous charges, and so the presumption of innocence in the face of these charges has to be balanced with the seriousness of the charges, as well as the likelihood and risk of the accused absconding.
Ahmad Zahid is facing 47 charges, comprising 12 charges of criminal breach of trust, eight charges of corruption, and 27 charges of money laundering, involving millions of ringgit belonging to Yayasan Akalbudi.
"From my understanding of the submission, the performance of the Umrah, although highly recommended during the fasting month, is not something compulsory. That is, therefore not a desperate need, nor is there an obligation, on the applicant to perform the umrah," the judge said.
"Although the applicant has been performing the umrah for the last 30 years, the situation and circumstances currently prevailing are very different, with that he is presently facing serious and numerous charges.
"The presumption of innocence against the accused must be balanced with the seriousness of the charges, [and] the likelihood and risk of absconding -- that cannot all be discounted. So the application for the release of passport is dismissed," Justice Sequerah added when making the ruling.
Subsequently, Ahmad Zahid's daughter, Nurul Hidayah, took to twitter to appeal to Prime Minister Tun Dr Mahathir Mohamd, asking him to allow her father to perform the umrah in the last 10 days of Ramadhan, as he has done for the past 30 years.
"Please Tun, I'm begging. He (Ahmad Zahid) is not going to run anywhere. His country is Malaysia. Direct the police, however many, to follow [or] observe him," she said in a tweet.
On seeing the message, Deputy Minister in the Prime Minister's Department Mohd Hanipa Maidin, who is also the Sepang MP, responded thus: "Nevermind YB, qiyam (prayers) or iktikaf (staying in the mosque to conduct prayers) can be done in any mosque or surau in Bagan Datoh. Slow slow lah learn how to become an ordinary citizen. Happy fasting."
Ahmad Zahid, the MP for Bagan Datoh, stepped aside from his post as Umno president last December after he was slapped with the 47 charges, and handed over his duties to Datuk Seri Mohamad Hassan.