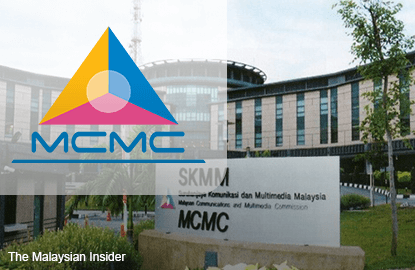 (Aug 28): The Malaysian Communications and Multimedia Commission (MCMC) would need infrastructure at the level of China's firewall if it intended to effectively stem any information regarding the Bersih 4 rally, a technology expert said following the commission's move to block websites promoting or sharing information about the rally.
Sinar Project co-founder Khairil Yusof told The Malaysian Insider that MCMC's move would end up having the same impact as its local access block on whistle-blower site Sarawak Report, which many Malaysians eventually found ways to circumvent.
"It will be no different than the Sarawak Report block, and Malaysians have become aware of the ways of circumventing such blocks," he said.
For example, news portal Malaysiakini recently launched an application called "Prime", which will be used by Bersih as its platform to spread messages to its supporters and rally participants during Bersih 4.
"I don't think you can stop the information from spreading. There are many other platforms — be it Facebook, or Twitter," Khairil said.
"If the authorities want to block information in that way, they need to do something like China's great firewall, and I don't think they have that kind of infrastructure."
Khairil added that MCMC's block was a mere "technical" move that would have minimal impact on the information flow on the rally, which is expected to draw thousands to the streets of Kuala Lumpur this weekend.
Bersih 4 will be a 34-hour sit-in protest demanding among others the resignation of Prime Minister Datuk Seri Najib Razak and the implementation of a series of reforms to strengthen Malaysia's key institutions.
MCMC yesterday said that Bersih was a threat to national stability following the Home Ministry's declaration of the rally as "illegal".
It also said that Bersih's actions were tarnishing the country's image.
Deputy Communications and Multimedia Minister Datuk Jailani Johari has said that media portals will not be excluded from such blocks if they are found promoting the rally. – The Malaysian Insider