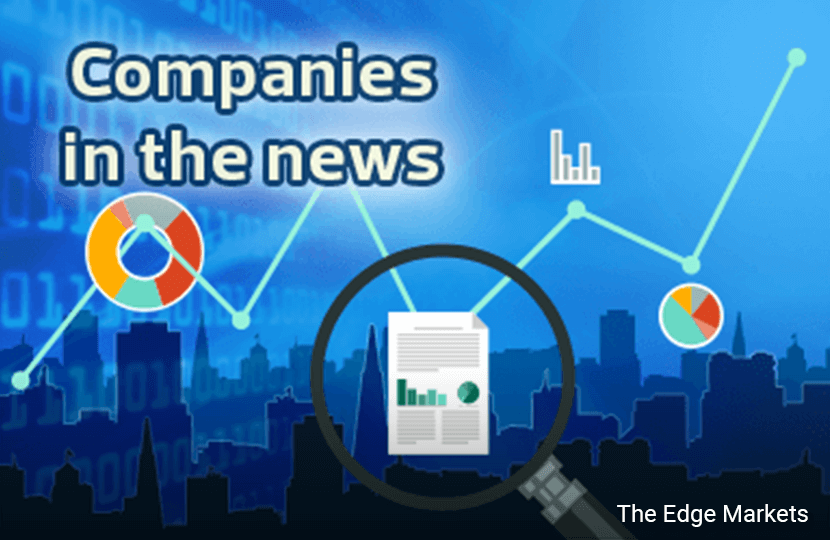 KUALA LUMPUR (March 24): Based on corporate announcements and news flow today, companies that may be in focus tomorrow (Friday, March 25) could include the following: YLI Holdings, Superlon, Gamuda, Analabs, EcoWorld, CAB Cakaran and IHH Healthcare.
YLI Holdings Bhd said its 51%-owned subsidiary has won a RM97.34 million pipe supply contract for the Langat 2 water treatment plant.
In a filing with Bursa Malaysia today, YLI said the subsidiary, Laksana Wibawa Sdn Bhd, was appointed by the main contractor, Pembinaan Ikhasas-Merak Sdn Bhd, through Merpatih Trading Sdn Bhd, to supply pipes, fittings and related products for the project.
The Langat 2 project, which also includes a water reticulation system, is to facilitate water supply in Selangor and Kuala Lumpur.
Superlon Holdings Bhd, a producer of thermal insulation materials for air conditioners, enjoyed a 46.41% jump in its net profit for the third quarter ended Jan 31, 2016 (3QFY16) to RM4.3 million, from RM2.94 million a year ago, as a weaker ringgit in the quarter gave the company a favourable translation gain.
The foreign exchange effect widened Superlon's profit margin, given that its revenue was smaller by 15.64% year-on-year (y-o-y) at RM22.34 million compared to RM19.32 million.
The company has proposed a special dividend of four sen a share, which will be traded ex on April 8, payable on May 3. This brings the current financial year's dividend to nine sen a share.
For the first nine months of its financial year ending April 30, 2016 (9MFY16), Superlon's net profit doubled to RM12.96 million or 16.32 sen a share versus RM53.64 million or 7.73 sen a share a year ago. Revenue meanwhile grew by 24.55% to RM66.81 million, from RM53.64 million in 9MFY15.
Gamuda Bhd, which is involved in construction and property as well as water concessions, recorded a 12% drop in net profit for its second financial quarter ended Jan 31, 2016 (2QFY16) to RM160.11 million or 6.65 sen per share, from RM182.18 million or 7.78 sen per share a year ago.
Revenue for 2QFY16 came in lower by 19.2% at RM527.43 million, from RM653.24 million a year ago.
For the first half of its financial year ended Jan 31, 2016 (1HFY16), Gamuda reported a net profit of RM321.35 million, 12.7% lower than the net profit of RM368.03 million that it reported last year.
Revenue fell by 14.9% to RM1.04 billion, from RM1.22 billion in 1HFY15.
Analabs Resources Bhd's net profit for the third quarter ended Jan 31, 2016 (3QFY16) surged by 186.8% to RM3.91 million or 6.96 sen a share from RM1.36 million or 2.4 sen a share a year earlier because of a stronger US dollar during the period and sales growth in its greatest revenue contributor.
Yet, Analabs, known for providing industrial consultancy and analytical chemists services, saw its group revenue decline by 4.69% to RM35.05 million from RM3.78 million a year ago.
In the first nine months of FY16 (9MFY16), Analabs' net profit rose by 87.58% y-o-y to RM10.63 million or 18.9 sen a share versus RM5.67 million or 9.96 sen a share a year ago. Revenue meanwhile was up 8.74% at RM114.67 million, from RM105.45 million in 9MFY15.
Eco World Development Group Bhd (EcoWorld) is on track to achieve its RM4 billion sales target for the financial year ending Oct 31, 2016 (FY16).
Its president and chief executive officer Datuk Chang Khim Wah said the company is confident of meeting the target despite the fact that the first four months of the year saw total sales of only RM607.8 million.
EcoWorld saw its net profit for the first quarter ended Jan 31, 2016 (1QFY16) jump 6.76 times to RM20.67 million, from RM3.06 million in the previous year.
The group's revenue for 1QFY16 also rose 2.93 times to RM463.51 million, from RM158.03 million a year ago.
CAB Cakaran Corp Bhd's 51%-owned subsidiary CAB Amesist Biomass Generation Sdn Bhd is eyeing to acquire a 35.04ha piece of land in Kedah for a total purchase consideration of RM41.03 million.
In a filing with the exchange today, the company said the acquisition will enable its subsidiary to operate a biomass power generation business by producing fertiliser as a by-product of the incineration of chicken droppings.
The plant area will also be utilised for solar photovoltaic power generation as agreed in the memorandum of understanding, which was announced on March 20, 2015, signed by CAB, Seri Kedah Corporation Sdn Bhd, which owns a 49% stake in CAB Amesist, and New Chemical Trading Co Ltd.
"Barring any unforeseen circumstances, the acquisition is expected to contribute positively to CAB by providing additional income stream in the future, thus enhancing shareholders' value of CAB in the medium and long term," said the company.
IHH Healthcare Bhd's 35.74%-owned subsidiary, Parkway Life Real Estate Investment Trust (Parkway Life REIT), entered into a silent partnership with Godo Kaisha Samurai 11 today to acquire a nursing home facility in Japan for 1.1 billion yen (RM39.3 million).
In a filing with Bursa Malaysia today, IHH said the purchase price for the property in Sapporo City, Hokkaido Prefecture, will be injected into Godo Kaisha by Parkway Life REIT's special purpose entity Parkway Life Japan4 Pte Ltd.
The acquisition of the 123-room Silver Heights Hitsujigaoka Ichiban-kan and Niban-kan nursing home will be subject to conditions, including compliance with certain applicable laws and regulations and the obtaining of certain applicable governmental and regulatory approvals.