This article first appeared in The Edge Financial Daily, on June 27, 2019.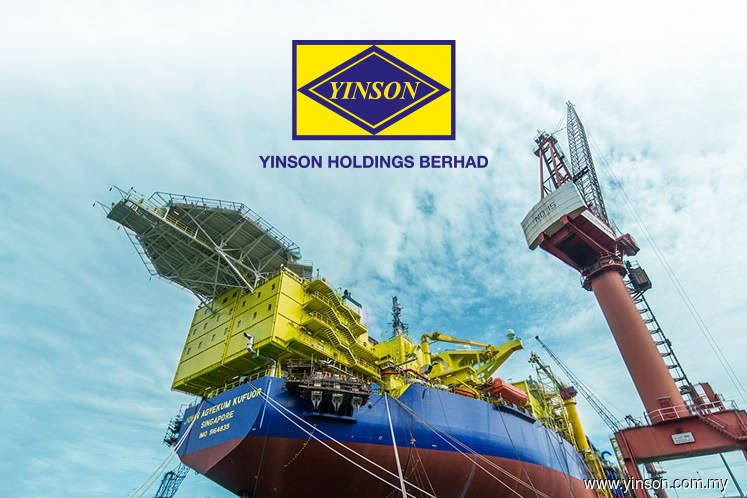 Yinson Holdings Bhd
(June 26, RM6.19)
Maintain buy with an unchanged target price (TP) of RM9.45: Winning two floating production storage and offloading (FPSO) jobs in Brazil is a major possibility, based on various news flows. Yinson Holdings Bhd could also end up with three wins (+1 in Ghana); a realistic target considering the robust tendering activities and capacity tightness in the market. Our sum of parts (SOP)-based TP incorporates two new wins, of US$1 billion (RM4.15 billion) capital expenditure (capex) each. Yinson is our top pick for the FPSO play.
 
According to the Editorial Brasil Energia article, the Bluewater-Saipem consortium has been disqualified from Petrobras' Parque das Baleias (PDB) aka 'Whale Park' FPSO tender. That means Yinson is the sole bidder and should win this tender on technical default, assuming it complies with all the necessary requirements. Recall that the bid narrowed to a two-horse race, between Yinson and Bluewater-Saipem consortium. The PDB FPSO offers a 22-year firm charter, with a 2022 delivery deadline with no local content requirement.
That, coupled with Upstreamonline's recent newsflow, which articulated that Petrobras had entered talks with both SBM and Yinson for the charter of Marlim 1 & 2 FPSOs (each awarded one FPSO job), means Yinson could end up with two FPSO wins in Brazil, a positive. Establishing a new market enhances its franchise value/visibility and consolidates its future bids prospects there. Brazil is a key FPSO market with a strong tender pipeline (eight tenders for 2020-21).
With the market tightening, we posit that Yinson could potentially end up winning three jobs (two in Brazil and one in Ghana; Aker's Greater Pecan tender). Greater Pecan is also a two-horse race with SBM Offshore. Our RM9.45 SOP-based TP is unchanged, which incorporates two job wins (US$2 billion capex size). To sum up, Yinson is most leveraged to win multiple jobs this year vis-à-vis its peers worldwide. Key risks are: (i) execution and (ii) access to capital.
We expect Yinson to deliver a softer year-on-year (y-o-y) performance, with a core net range of RM45 million to RM50 million (-19-27% y-o-y); 17-19% of our financial year estimate. The y-o-y weakness is expected, owing largely to the absence of earnings (RM10 million net profit/quarter) from FPSO
Allan. We expect stronger quarterly earnings ahead, on earnings uplift from FPSOs Helang and Abigail-
Joseph (from 3Q-4QFY1/20).
Recall that Yinson received a notice of termination of convenience from CNR International (client) for the charter of FPSO Allan on Oct 8, 2018. The termination was effective 31 Jan 2019, three months ahead of its firm charter expiry (April 30, 2019). Under the notice, despite the early demobilisation, CNR paid Yinson in full (up to April 30, 2019).
That said, Yinson has successfully redeployed this asset, on an immediate basis. It is currently undergoing upgrading works for First E&P's (client) Abigail-Joseph FPSO contract, with a fourth quarter of financial year 2020 delivery deadline. — Maybank IB Research, June 26