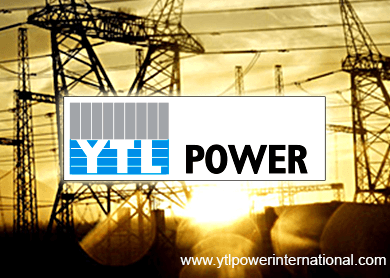 KUALA LUMPUR: The Yeoh family seems to be tightening its grip on YTL Power International Bhd, the utility arm of the YTL group.
YTL Corp Bhd, which is already the controlling shareholder of YTL Power, bought some 67.72 million shares or 0.96% equity stake in the utility group on Tuesday, according to a filing with Bursa Malaysia yesterday.
The latest share purchase brings YTL Corp's direct and indirect stakes to 56.75% or almost 3.98 billion shares.
Following the acquisition, the shareholding of Tan Sri Dr Yeoh Tiong Lay, the founder of YTL Corp, has increased to 61.15%, while the family's investment vehicle Yeoh Tiong Lay & Sons Holdings Sdn Bhd's shareholding is now 60.85%.
Tiong Lay is the executive chairman of both YTL Power and YTL Corp.
While the block of shares purchased is not large, it raises the question on the rationale behind the acquisition. The Yeoh siblings have also been actively converting their warrants to YTL Power shares in the past two months.
A check on the filings with Bursa Malaysia showed that at least 49 million warrants have been converted at the price of RM1.14 per share since early October.
YTL Power managing director Tan Sri Francis Yeoh Sock Ping exercised 13.33 million warrants on Oct 21. The conversion, which cost him about RM15.2 million, raised his shareholding to 0.21% in the utility group, up from 0.01% as at Sept 26, 2014.
On the same day, Datuk Seri Michael Yeoh Sock Siong converted 7.66 million warrants, Datuk Yeoh Seok Hong 13.53 million warrants and  Datuk Yeoh Soo Keng 5.18 million warrants.
Meanwhile, YTL Power deputy managing director Datuk Yeoh Seok Kian converted 3.98 million warrants and Datuk Yeoh Soo Min exercised 3.76 million warrants.
Earlier on Oct 9, Datuk Mark Yeoh Seok Kah also converted 1.6 million warrants.
According to YTL Power's latest annual report, the siblings' combined direct and indirect stakes in the company stood at 1.28% as at Sept 26, 2014.
Bloomberg data showed that following the conversion of the warrants, their shareholding increased to 1.87% as of today. All seven siblings are on the board of YTL Power.
The derivatives were issued in 2008 and will only expire on June 11, 2018. The siblings have held on to the warrants for more than six years, thus raising the question on what prompted them to convert the warrants now.
It came as a surprise when YTL Power declared an interim dividend of 10 sen per share for the fourth quarter ended June 30. The ex-date was on Oct 29. This may be a reason why the Yeoh family members converted their warrants.
But could it be just that?
This article first appeared in The Edge Financial Daily, on December 4, 2014.