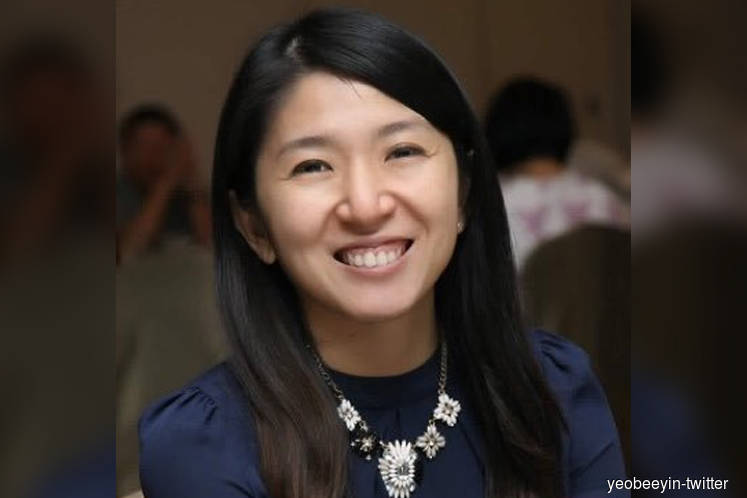 KUALA LUMPUR (July 10): Malaysia has no immediate plan to impose carbon pricing on industry players, because there are other prior actions that can be taken to reduce carbon emission, such as improving energy efficiency on existing processes before such regulation is introduced, Energy, Science, Technology, Environment and Climate Change Minister Yeo Bee Yin said today.
"More than 50% of electricity [in Malaysia] is [consumed] by buildings. If we actually focus on these lower hanging fruits [of improving consumption efficiency], it is much more efficient.
"Of course I have a lot of environmental regulations coming in. But my thought is simple: Do not make things unreasonably difficult for industry players for the sake of the ideal," Yeo said here today at the World Economic Forum's roundtable discussion on Malaysia's energy landscape.
On environmental regulation for businesses, she referred to the proposed Energy Efficiency and Conservation Act, which she hopes will be presented to the Parliament early next year at the latest.
Malaysian government data shows that in 2011, carbon dioxide accounted for 72% of the nation's greenhouse gas emission, of which nearly half is produced by coal-heavy electricity generation sector.