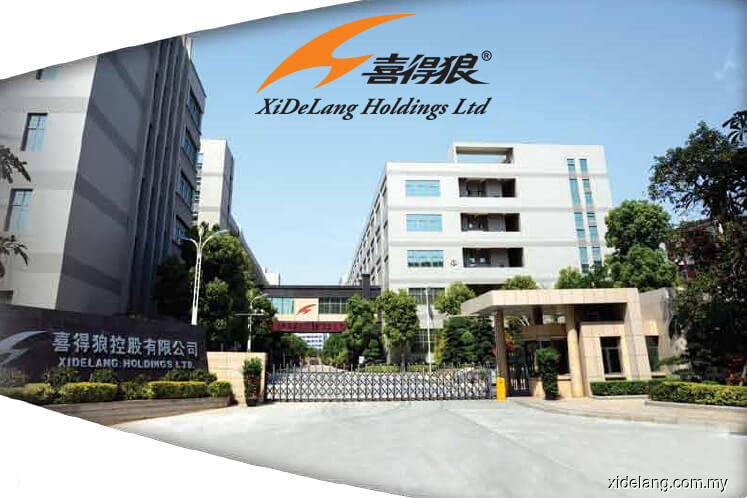 KUALA LUMPUR (July 29): China-based casual and sports shoemaker Xidelang Holdings Ltd is partnering with Global Int'l Footwear (Hong Kong) Co Ltd (GIF) again, after their first memorandum of collaboration lapsed on May 22 this year.  
In a bourse filing today, Xidelang said its wholly-owned subsidiary HongPeng Fujian Shoes & Garments Co Ltd (HPFS) has signed a memorandum of strategic collaboration (MOSC) with GIF for the purpose of establishing a new strategic collaboration to achieve mutual growth. 
Xidelang said its subsidiary would receive original design manufacturer (ODM) and/or original equipment manufacturer (OEM) production orders from GIF, amounting to at least RMB400 million (or RM239.12 million) in value, for a period of 24 months. 
"The production orders were estimated based on the purchase orders/sale and purchase agreements expected to be entered into between both parties. However, in the event the production orders from GIF is less than RMB400 million in aggregate, there will be no recourse avenue available to HPFS under this MOSC," it added. 
Xidelang said this MOSC is expected to contribute positively to the company's revenue and earnings during the effective period of the MOSC, which would be starting from July 29, 2019 until July 28, 2021.  
The share price of Xidelang closed unchanged at nine sen today, valuing it at RM162.44 million. The counter saw some 4.38 million shares traded.