This article first appeared in The Edge Malaysia Weekly, on November 29, 2021 - December 05, 2021.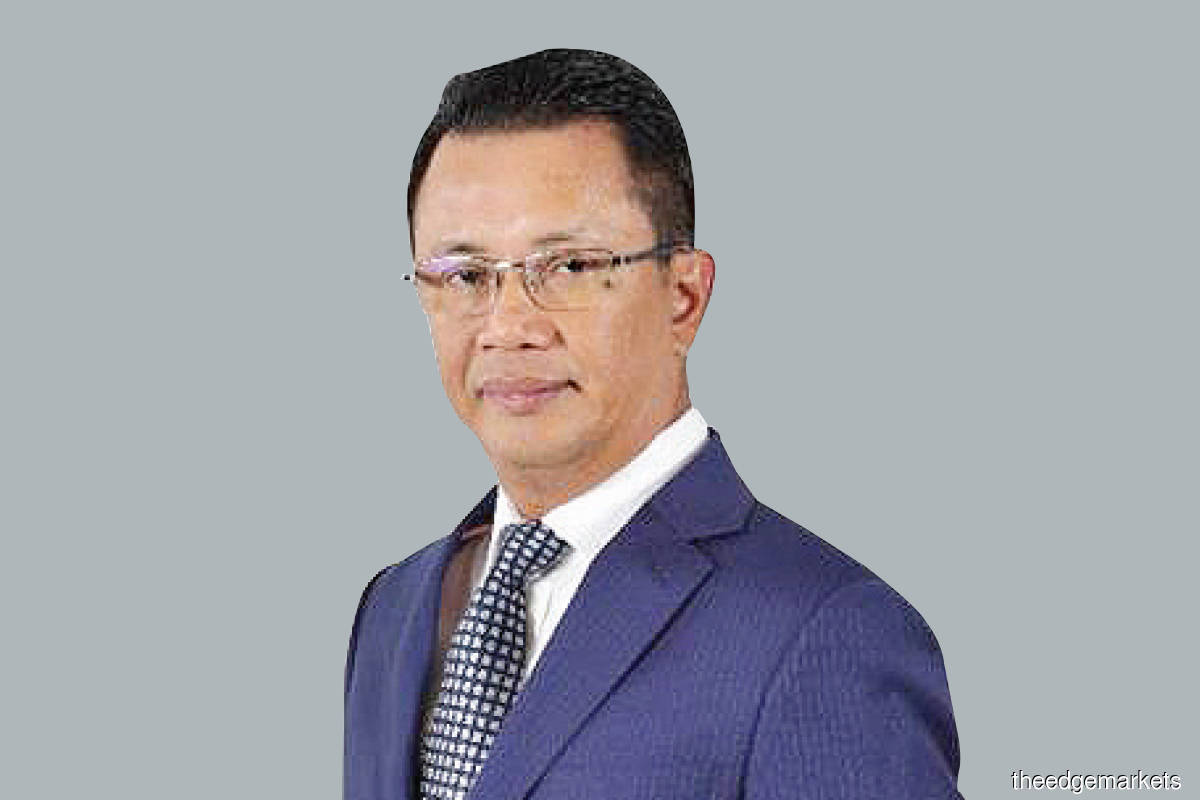 ENGINEERING and construction company WZ Satu Bhd will be venturing into the development of digital network facilities with the acquisition of Citaglobal Engineering Services Sdn Bhd (CESSB) and the emergence of new shareholders.
This will give WZ Satu the opportunity to be involved in the development of the country's digital infrastructure through the Jalinan Digital Negara (Jendela) and 5G network programmes.
On Nov 17, WZ Satu entered into a binding agreement with Citaglobal Sdn Bhd to exclusively explore and negotiate further a proposed acquisition by WZ Satu of the entire equity interest in CESSB from Citaglobal for an indicative purchase consideration of RM140 million.
CESSB has more than 15 years' experience in engineering consultancy and construction-related services, and four years' experience in telecommunication tower development.
"There are currently 20 towers generating recurring income under CESSB, and the company is in midst of bidding for more," says Tan Sri Norza Zakaria, the largest shareholder and executive chairman of WZ Satu, in response to questions from The Edge.
"Although WZ Satu does not possess the required licence (network facilities provider licence) for this, CESSB does, and the plan is to inject a certain number of tower projects into the former," he adds.
In addition, WZ Satu has two new investors with very strong backgrounds in the telecommunications industry, Norza points out. They are Datuk Jeeventhiran Ramanaidu, who is a shareholder and key management personnel of Skyline Technology (M) Sdn Bhd, and Raja Datuk Mufik Affandi Raja Khalid, who is involved with Touch Group.
Both Skyline and Touch are network facilities providers and are involved in the telecommunications sector.
On Nov 17, WZ Satu entered into a subscription agreement with Jeeventhiran, Raja Mufik, Francis Sa Chee Peng and Aaron Chen Khai Voon for the subscription of a total of 150.45 million new WZ Satu shares, at 17 sen per share.
The emergence of Chen as a substantial shareholder of WZ Satu raised eyebrows among market players as he is the founder and largest shareholder of Genetec Holdings Bhd, an industrial machinery company whose shares have been garnering investor interest in recent months.
Chen will be subscribing to 75.22 million units of the private placement shares. This will give him an 8.33% stake in WZ Satu under the minimum scenario, making him the second-largest shareholder after Norza.
Under the maximum scenario, assuming all of the outstanding Warrants A and B are fully exercised into new shares and the outstanding irredeemable convertible preference shares are converted into new shares prior to the completion of the proposed placement, Chen will have a 5.29% stake in WZ Satu.
Besides his subscription in the private placement, Chen is further increasing his interest in WZ Satu by buying a 5.1% stake on the open market. In total, he will hold between 10% and 13% of the group once the private placement is completed.
"This is a demonstration of Chen's confidence in us and our future working relationship," says Norza.
Besides Genetec, Chen is also the founder and owner of KVC Industrial Supplies Sdn Bhd, a leading industrial supplier in Malaysia with 6,000 active customers. KVC is also a Sonepar company.
Sonepar is a Paris-based, family-owned company involved in B2B distribution of electrical products, solutions and related services. KVC officially became a Sonepar company in 2012 following a strategic alliance.
KVC has competencies in industrial supplies, OEM man­ufacturing, facilities management, utilities and infrastructure — all the new sectors WZ Satu is venturing into.
"KVC will definitely be jointly supporting, bidding for and executing projects for WZ Satu in the future," says Norza.
In the same statement containing Norza's response to The Edge, Chen says he is looking forward to working with Norza to further grow the company, through the competencies at KVC, which are synergistic with those of WZ Satu.
"I have great respect for Tan Sri Norza Zakaria, and I have seen how he has grown Citaglobal from scratch to become a solid diversified engineering company that is profitable.
"This is very obvious from the net profit guarantee of RM60 million he is providing to WZ Satu over three years. That's not something easy to achieve even for an old hand," says Chen, who is also in the F&B business via the popular PappaRich chain of restaurants.
Norza is the founder and executive chairman of Citaglobal. In the proposed exercise, with the injection of CESSB into WZ Satu, his stake will increase to roughly 60% from 23% once the deal is completed.
A company search shows that CESSB reported revenue and net profit of RM5 million and RM3.36 million respectively in 2020.
Norza, an accountant by training, first emerged in WZ Satu on Feb 4, 2020, when he purchased a 10.95% stake in the group from Tengku Datuk Seri Uzir Tengku Datuk Ubaidillah. He has since been increasing his interest.
"With this exercise, WZ Satu will be my flagship company, and I intend to bring the company to greater heights. I look forward to growing WZ Satu to [become] a serious player in the facilities management, telecommunications, energy, infrastructure and technology sectors," he said in a statement accompanying the announcement on the agreement between WZ Satu and Citaglobal.
"For a start, we are looking to transform WZ Satu. This will be possible with the profit guarantee Citaglobal is providing. We are already identifying and looking to bid for more projects as we are ready," added Norza, who is also president of the Olympic Council of Malaysia.
WZ Satu has been loss-making since 2018. However, for its nine months to Sept 30, 2021, the company recorded a net profit of RM127,000 on the back of revenue of RM190.4 million.
The RM140 million proposed consideration for CESSB will be satisfied via the issuance of RM80 million worth of shares and RM60 million worth of redeemable convertible preference shares, at an issue price of 19 sen each.
Following the completion of the private placement, WZ Satu's gearing ratio will drop to 0.34 times. This means that it has headroom to utilise debt financing for project execution purposes, if needed. The group does not have any other immediate plans to raise funds from the capital market.
WZ Satu's share price has been increasing from its one-year low of 13.5 sen on Oct 7 to its year-high of 29.5 sen on Nov 18 when the announcement was made.
With the injection of CESSB at the exploratory stage, WZ Satu's share price performance has taken a breather since the Nov 18 announcement, closing at 24.5 sen last Thursday, valuing the group at RM185 million.