This article first appeared in Forum, The Edge Malaysia Weekly, on April 24, 2017 - April 30, 2017.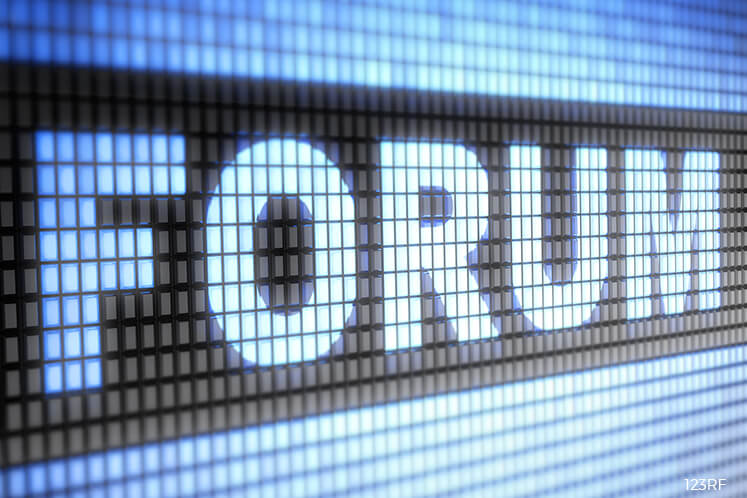 He should have won — and easily at that. But he did not.
I am talking about Basuki Tjahaja Purnama, known by his Chinese nickname "Ahok" — Jakarta's first non-Muslim governor in half a century and its first ethnic Chinese leader.
He was a shoo-in for the re-election, based on the things he has done and continues to do to improve the quality of life of the "rakyat". And he has the determination to clean up Jakarta.
But an unassailable lead in the run-up to the polls was lost when he was accused of insulting Islam. This is a very serious charge in Muslim-majority Indonesia and Ahok, a Christian, is currently facing blasphemy charges.
His political enemies were quick to label him "anti- Islam". Never mind that this was a trumped-up accusation. Ahok's popularity was eventually dented. All his denials and counter-statements did not make much headway.
And when word went round saying that victory for Ahok would eventually result in a Christian Chinese taking over the Indonesian presidency, he was doomed.
So, Ahok lost. True, he might have many supporters, including Muslims, but it was not enough.
Renowned Indonesian journalist Goenawan Mohamad had this to say: "When religion is brought into politics, it is no more a [religious] obligation nor a demand but a political tool."
Jakarta-based analyst and an author of books on Indonesian politics, Keith Loveard, told Reuters: "Going forward, the politics of religion is going to be a potent force."
Indeed in Jakarta, religion was the order of the day and, obviously, for political interest. The election campaign cast a shadow over Indonesia's reputation as a bastion of tolerant Islam.
The Jakarta Post described it as "the dirtiest, most polarising and most divisive" election campaign Indonesia has ever seen.
Will the politics of religion, as Loveard puts it, be "a potent force" in our own coming 14th general election which has to be held by August next year? Divisive, maybe?
"Divisive politics has always featured prominently in Malaysian elections. So, race and religion are used to supplement the inadequacies of money politics," says analyst and academician Oh Ei Sun.
And he also tells me this: "When you can't buy votes, then appeal to the voters' most guttural sentiments."
Oh was naturally talking in general terms.
But already, we are seeing the rhetoric of the politics of religion out in the open — fuelling speculation that GE14 will be called soon.
Prime Minister Datuk Seri Najib Razak himself has called on the people not to pick the opposition as it does not want Islam and Malays to develop.
Umno is stepping up efforts to "fortify" its image of being a Malay-Muslim political party bent on defending Islam. It seems the party is prepared to work with rival Islamist party PAS for the "sake of Islam and for the benefit of the ummah".
Recall also the now famous Act 355, or RUU 355 as it is known in Bahasa Malaysia. See how support for its amendment to increase the powers of the shariah courts is being used to boost the Islamic credentials of Umno and PAS and gauge how Islamic a Muslim is.
Like it or not, the polemics of RUU 355 has put Muslim opposition politicians in a defensive fix. Umno and PAS' favourite spin is that those who oppose RUU 355 are deemed "not Islamic or anti-Islam". Even worse, those opposing it are branded as "infidels".
In Kelantan, the PAS-led government deems it right to order all business premises, including those run by non-Muslims, to close during maghrib prayers.
PAS will deny this, but to me, all these recent religious statements are meant to boost the approval ratings of PAS and Umno among Malay-Muslims.
The key question is, will the majority of Muslim voters be swayed just by religious issues or they are more keen on voting for parties that oppose ­corruption and tackle the hardship faced by the middle and low-income groups due to rising costs of living — parliamentarians and assemblymen who work hard for the rakyat?
---
Mohsin Abdullah, now a freelance writer, is a veteran journalist. He was formerly executive producer at The Edge TV.