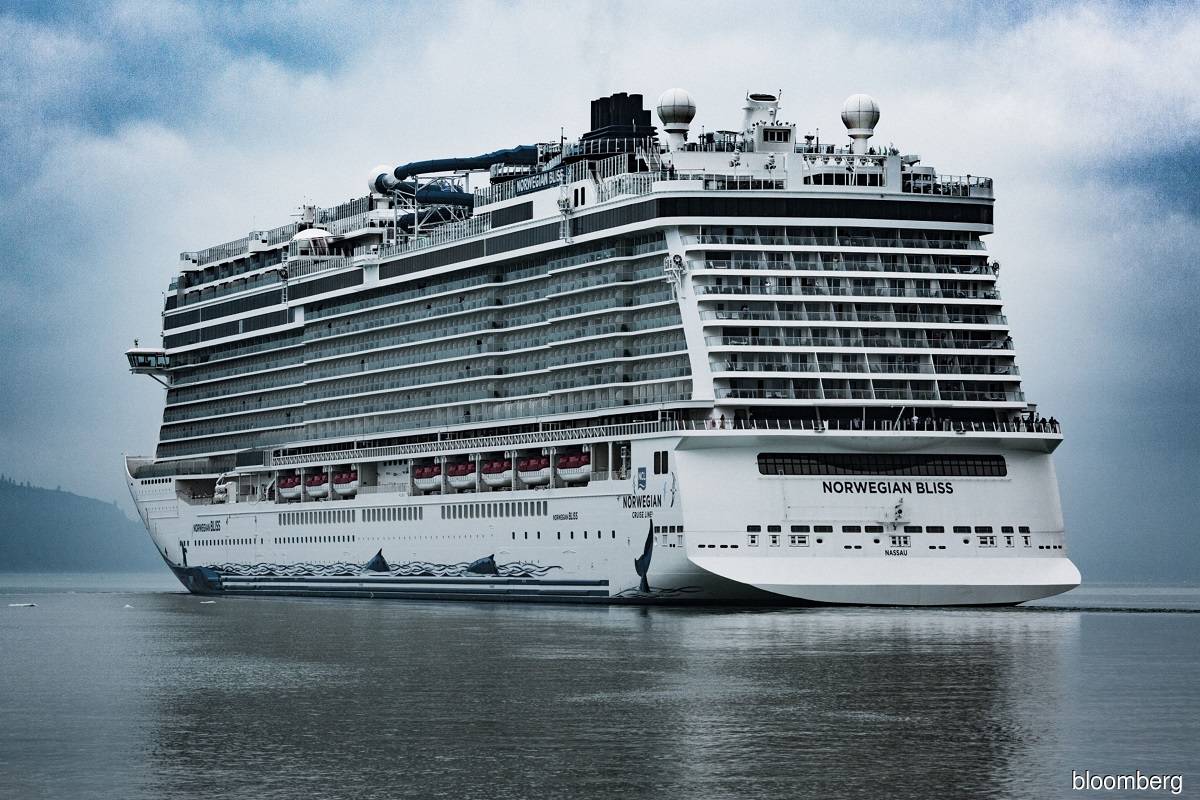 KUALA LUMPUR (March 29): The world's top three cruise lines accumulated over US$60 billion (about RM248.97 billion) in debt as 2020 was unforgiving for cruise lines.
The figure is expected to increase further as they prepare to retake the seas.
According to research data analysed and published by online trading portal Comprar Acciones last week, 2021 seems to have started off on a slightly higher note.
However, it said for the top three industry players, surviving the year took a toll, resulting in a high level of cash burn and massive debt burdens.
The portal said Norwegian Cruise had accrued a total debt burden of US$12.15 billion at the end of 2020.
The company reported US$11.3 billion in debt at the end of the third quarter of 2020 (3Q20). It went on to issue senior notes worth US$850 million in December 2020.
For 3Q20, the company announced a monthly cash burn rate of US$150 million.
That would imply an annual cash burn of US$1.8 billion.
On the other hand, Carnival Corporation had announced total debt amounting to US$24.9 billion as of August 2020.
It raised close to US$20 billion via share and debt offerings by the end of the year. At the end of November though, liquidity stood at US$9.5 billion.
Comprar Acciones said as of February 2021, its total debt figure had risen to US$30 billion.
In that one month, Carnival Corporation raised US$3.5 billion in a debt offering, announcing plans to raise a further US$1 billion. Additionally, the company has US$4.2 billion in debt refinancing that is due within 24 months. During 4Q20, it estimated a monthly cash burn rate of US$530 million.
Meanwhile, as of September 2020, Royal Caribbean had a debt burden of US$18.95 billion.
Its interest expense for the first nine months of the year totalled US$258 million. On an annualised basis, that would translate into around US$344 million.
In 2020, it raised US$9.3 billion in new capital. These came from debt offerings as well as a stock sale of US$1 billion in December 2020.