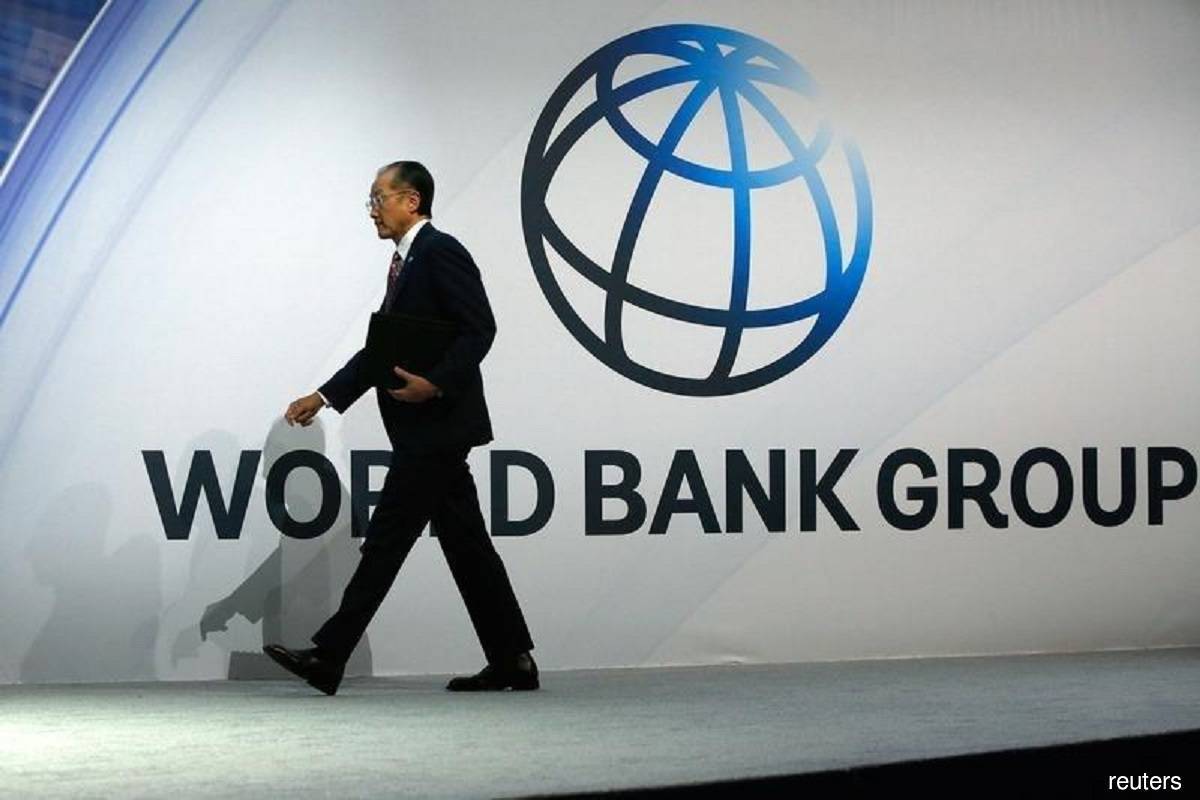 KUALA LUMPUR (June 23): The World Bank has slashed its gross domestic product (GDP) growth projection for Malaysia for the second time to 4.5% in 2021 — from 6% estimated in March and 6.7% in December 2020 — after taking into account a flare-up in Covid-19 infections and slower-than-expected vaccine rollout.
World Bank Group senior economist Shakira Teh Sharifuddin said the country's economic recovery is being hindered by a resurgence in infections since mid-April, coupled with the reimposition of the Movement Control Order that is expected to have a significant impact on private consumption.
However, she noted that with the recovery in global demand and export growth is likely to gain momentum. The recovery in economic activities across the world, especially in China, will also provide support to trade-related activities.
"Subsequently, the increase in exports would have a positive spillover impact for investment activities. Against this backdrop, Malaysia's economy is projected to grow by 4.5% in 2021," she said in a virtual briefing in conjunction with the launch of the latest Malaysia Economic Monitor entitled "Weathering the Surge" by the World Bank Malaysia.
Going forward, she said the pace of the economic recovery would very much depend on three broad factors, namely the length and severity of movement restrictions, the effectiveness of pandemic continuing measures, and the peace and roll-out of the vaccination programme.
"As the country's economy faces several downside risks, the return to normalcy (for economic activities) will depend greatly on effectively containing the spread of the pandemic of the virus," she added.
No GDP contraction this year
However, Shakira expected that Malaysia will only continue to register growth this year, given the low base effect from last year, when economic activities were already hampered badly by the pandemic.
"So, that would translate into a positive growth (this year), particularly in the second quarter because that was the height of the pandemic last year, similarly to the third quarter this year," she said at a virtual press conference later.
To recap, Malaysia's economy contracted 17.1% year-on-year in the second quarter (2Q20) last year — subsequently posted smaller contractions of 2.7% and 3.4% in 3Q20 and 4Q20 respectively — dragging the country's economy to contract by 5.6% for all of 2020.
Earlier this year, Malaysia registered a smaller contraction of 0.5% in 1Q21 compared with 3.4% in 4Q20, despite the imposition of the second Movement Control Order.
The economic blow was softened by less stringent containment measures as economic sectors were allowed to operate during the movement restrictions as well as better external demand, according to Bank Negara Malaysia.
Fiscal buffers need to be rebuilt
Nonetheless, Shakira said the government's immediate focus should be on effectively containing the pandemic and saving lives.
According to her, this can be done through increasing the capacity for smart containment prior to any relaxation of the movement control measures, including the adoption of an effective testing and tracing strategy to ensure a safe and gradual reopening of the economy.
"Secondly, the vaccination roll-out must be accelerated to help slow down the spread of the pandemic. Thirdly, the government should provide additional targeted assistance to protect vulnerable households and businesses, particularly the small and medium enterprises and micro enterprises as movement restrictions are expected to remain in force in the near term," she added.
Shakira also said the government needs to revisit the fiscal rules to create additional fiscal space to provide continued support to the health system and to vulnerable groups, as the debt level is likely close to its ceiling of 60% of GDP.
She suggested that the government look at rebuilding fiscal buffers through increased revenue collection, including expanding capital gains taxes in the medium term.
"What we've seen is countries that came into the crisis with stronger fiscal positions, they were able to channel greater financial and health support over a longer period of time. Going forward, for Malaysia, the efforts to increase revenue collection through a more progressive tax framework should be accelerated alongside spending efficiency measures with a clear timeline of implementation.
"Another key lesson for Malaysia is the need to deepen its social protection system to provide a minimum level of protection to all those in need. This also includes moving towards a more standardised targeting system and enhancing funds delivery.
"Finally, the structural reforms should be anchored on ensuring that Malaysians transition into a high income economy, translating into an improvement in living standards for all Malaysians. This includes raising productivity growth and driving innovation," she added.
Also in attendance at today's event were Minister in the Prime Minister's Department (Economy) Datuk Seri Mustapa Mohamed and Science, Technology and Innovation Minister Khairy Jamaluddin.