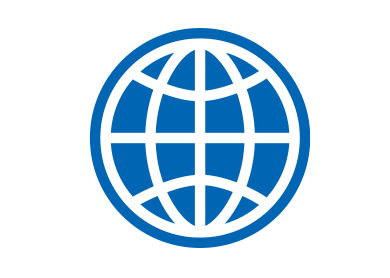 KUALA LUMPUR (Dec 17): The World Bank has cut its Malaysia GDP growth forecast to 4.7% from 4.9% for 2015 — further below the official forecast of 5% to 6% — citing lower exports growth, slower investments in oil and gas, and moderating consumption.
It anticipates the country's exports growth to slow to 4.1% in 2015, from 5.4% in 2014.
"A weaker external environment and lower commodity prices led to a slowdown in export growth. The decline of crude oil prices that started in June, compounded the effect of lower commodity export demand, especially from China. Non-commodity export growth also moderated across all destinations. Electrical and electronics exports registered their smallest expansion in six quarters," read its latest edition of the Malaysia Economic Monitor report, released this evening.
"Investment in oil and gas will slow, and private consumption is also projected to moderate, as consumers adjust to higher prices as the goods and services tax (GST) rolls out in April 2015 and credit moderates further. As a result of these factors and the high base in 2014, the forecast for GDP growth in 2015 has been revised to 4.7%," said the World Bank, which also expects Malaysia's GDP to grow 5.7% this year, and 5.1% in 2016.
Flagging that lower commodity prices will contribute to the narrowing of the current account surplus, the World Bank says that further declines in oil prices will affect the country's fiscal balance and "would put additional pressure on the current account".
Still, it reckons that policy makers should avoid delaying productive investments such as the Mass Rapid Transit (MRT), on fears of the current account balance falling into a deficit due to higher imports.
The World Bank expects Malaysia to meet its fiscal target of 3.5% of GDP for 2014, but said risks of a miss is elevated due to the bearish projections for oil prices.
Its forecasts are based on an oil price assumption of US$75 a barrel, but Brent is currently just below US$60 a barrel — a level which it calculates Malaysia stands to lose out more in terms of revenue, than the RM10 billion to RM12 billion saved from fuel subsidy cuts.
Malaysia targets to reduce its fiscal deficit to 3% of GDP in 2015, but some economists reckon this will prove challenging, should oil prices slide further.
In any case, the World Bank expects monetary policy to remain supportive of growth in the near-term.
"[Bank Negara Malaysia] is likely to maintain its supportive stance on growth into 2015, given the sputtering export engine," the report read, adding that monetary policymakers is also likely to "remain highly watchful of financial imbalances, especially from household debt — which reached 87.1% as of 3Q 2014."