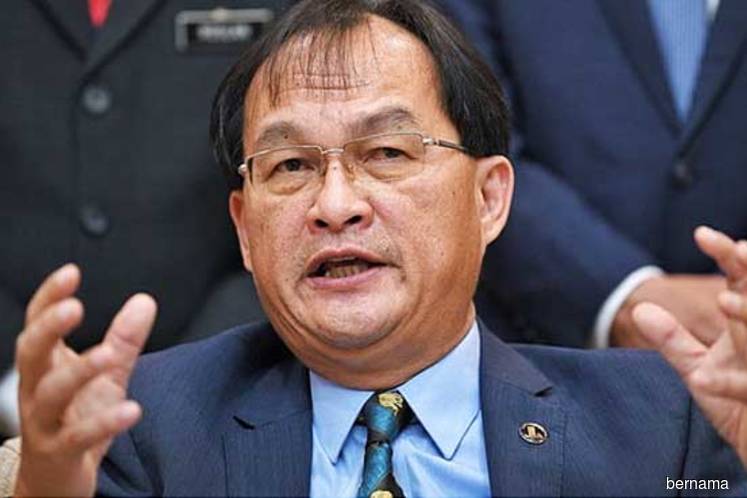 KUALA LUMPUR (Aug 16): Works Minister Baru Bian is not certain whether the Government is required to compensate highway concessions companies based on construction cost or future earnings, in the event of a takeover.
Speaking to reporters at Parliament lobby today, Baru said this is because he has not read the compensation part of the agreements.
"I cannot confirm, I have not read that part of it. But whatever it is, the Cabinet has made the decision to postpone the takeover of toll concessions," he said.
Baru also said it is not necessary to recalculate the amount of money needed to takeover all highway concessions now because the Cabinet has decided to defer the acquisition.
"That is irrelevant now because we have made a decision to postpone the whole matter. In terms of cost, I think we don't need to argue on that, because the main thing is the government has decided to postpone because of the country's financial state. When the government wants to take over in future, only then will we have to consider the details of the matter," he said.
Earlier today Tony Pua, the special officer to Finance Minister Lim Guan Eng, said that it wouldn't cost RM400 billion to take over all the highway concessions in the country, because this figure took into account concession companies' future profits, while the concession agreements merely require compensation be done based on construction costs.
Baru had said on Monday RM400 billion would be needed to take over the highway concessions.