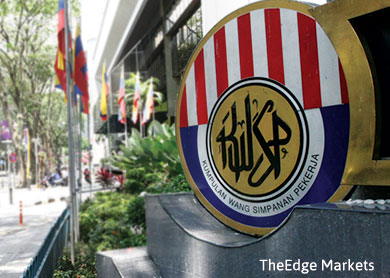 KUALA LUMPUR (Nov 17): The Employees Provident Fund (EPF) has reiterated that full withdrawal of EPF savings remain at age 55, in response to media reports suggesting an extension to 60 years of age.
In a statement, the EPF said that ideally the age for full withdrawal should be aligned with the minimum retirement age, as the savings are meant for retirement.
"However, the EPF is still studying the matter from every aspect thoroughly, including to obtain input and feedback from our stakeholders and members. Hence, at this point in time, Age 55 Withdrawal remains unchanged," it said.