This article first appeared in The Edge Malaysia Weekly, on January 24, 2022 - January 30, 2022.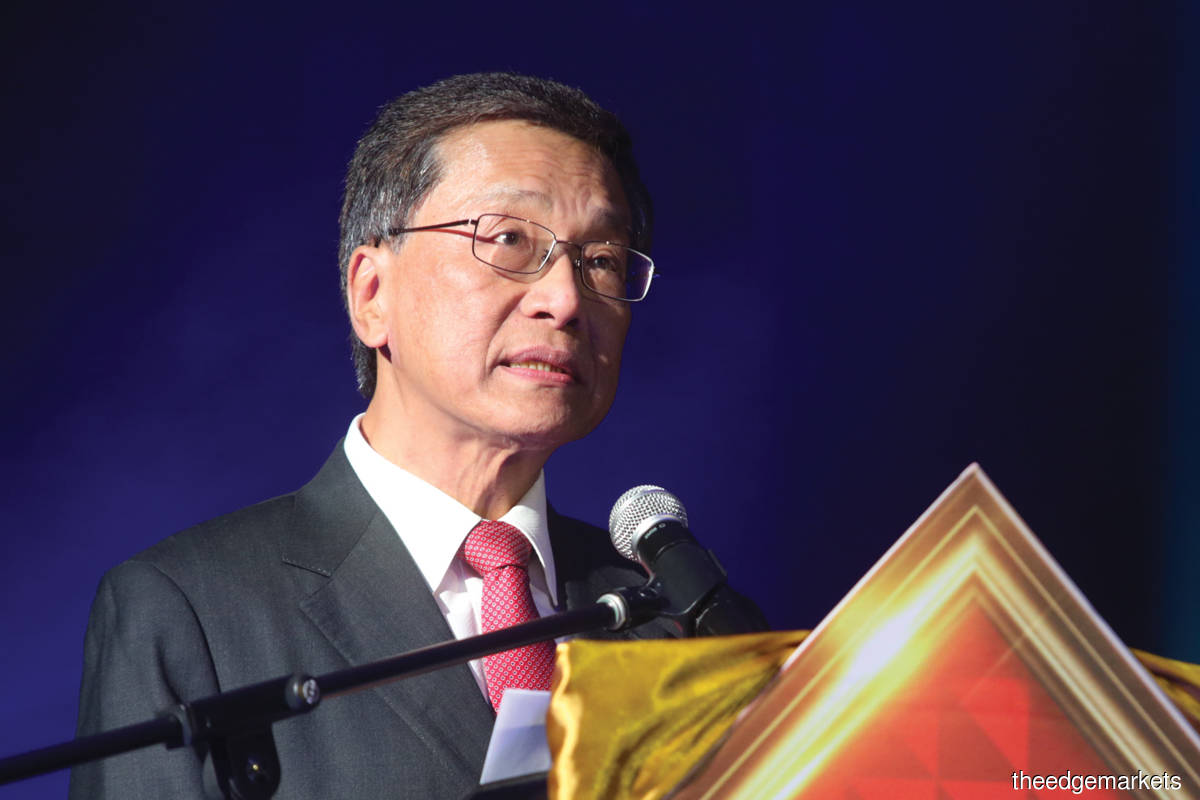 GENTING Hong Kong Ltd (Genting HK) was in the news again last week when it announced that it had filed for a winding-up petition and appointed provisional liquidators to see the company through a restructuring.
The cruise ship operator's move comes after the German court had on Jan 17 rejected Genting HK's application against the State of Mecklenburg-Western Pomerania (State M-V) requiring the state to satisfy a utilisation request and to permit a drawdown under a US$88 million (RM368 million) loan facility provided by the State M-V backstop facility.
A week earlier, Genting HK's shipyard MV Werften Holdings Ltd (MVWH) had filed for insolvency after failing to secure funds. The insolvency of the German shipyard inadvertently raised the possibility of cross defaults on Genting Hong Kong's US$2.8 billion debt.
The company was also seeking a €108 million (RM513 million) milestone payment under existing financing for the construction of the "Global One" vessel but was unable to obtain the funds after the German government's export credit insurance agency involved in the financing of Global One refused to confirm the insurance coverage required in respect of the facilities.
Genting HK had earlier said when announcing the winding up of MVWH that the German government had sought to resile from and replace the existing Global One financing structure with a new financing proposal as well as to impose additional conditions to fund disbursements. These included an additional guarantee from the controlling shareholder of Genting HK of the group's obligations under the financing structure to an amount of not less than €600 million.
Sources close to the Lim family say that the shareholder guarantee of €600 million was a risk that the family was not prepared to take.
The inevitable filing for liquidation by Genting HK took place last Wednesday.
Nevertheless, it is still too soon to write off the cruise ship operator given the major shareholder's quick move to seek the appointment of joint provisional liquidators in the Bermuda Supreme Court where the company has its registered office.
This, says observers, should buy Genting tycoon Tan Sri Lim Kok Thay, whose family owns 75% of Genting HK, some time to fend off creditors while waiting for the rebound in the cruise business.
Genting HK stated on Jan 19 that the petition to appoint joint provisional liquidators is with the intention of "facilitating and assisting the company in developing and proposing a restructuring of the group's financial indebtedness in a manner designed to allow the company to continue as a going concern".
Notably, Bermuda is one jurisdiction that practises a rescue culture.
"Where a company is insolvent, rather than making a winding-up order immediately upon hearing the petition, the Bermuda court often appoints provisional liquidators on a 'soft' basis whose primary focus is to assist the company with exploring the prospects of pursuing a restructuring plan," says an article by The Law Reviews.
A liquidator says companies usually file for provisional liquidation if their assets are in jeopardy of being sold, thereby affecting the company to undertake a restructuring.
"Genting HK's creditors are entitled as per their contracts to take action against the company and that would be detrimental for the company. So, the provisional liquidation will provide a proper restructuring plan for all its creditors. It is a fair platform for creditors to decide on the plan and they will get to vote on it," says the liquidator, adding that the process of coming up with a restructuring plan could take between six and 12 months.
Nevertheless, a successful restructuring plan would ultimately depend on whether the creditors agree to the plan.
The group has been loss-making since the financial year ended Dec 31, 2016 (FY2016).
Meanwhile, its cash and cash equivalent had been declining rapidly in pre-pandemic days. In FY2017, its cash and cash equivalent stood at US$1.15 billion but dwindled to US$595.1 million by FY2019.
As its cash pile shrank, its borrowings almost doubled between 2017 and 2019. From US$1.89 billion of total borrowings in FY2017, which put its gearing at 16.2%, the borrowings ballooned to US$2.74 billion two years later, pushing net gearing up to 49.3%.
Needless to say, the situation only exacerbated during the pandemic, which forced the cruise business to a halt. According to its FY2020 annual report, cash and cash equivalent amounted to a meagre US$217 million against its US$3.38 billion debt tab. Gearing levels had reached 114.5% then.
In August 2020, Genting HK issued a profit guidance, warning investors of a "significantly higher" net loss for the first half of 2020 compared with the corresponding period in 2019 due to the pandemic.
Shortly after that, the group announced that it was temporarily suspending payments to creditors to preserve cash and sustain itself as a going concern. Advisers were hired to engage with creditors to restructure the company's debts.
For 1H2021, the group announced a massive net loss of US$742.59 million but said it was confident of having sufficient capital to fulfil its financial obligations in the next 12 months should its efforts, such as cost-cutting and raising fresh capital, prove fruitful.
The restructuring plan could take on various means, observers say, with one obvious option being the disposal of some of its assets.
For starters, they add, there is financial value in Genting HK's cruise ships, from the Crystal Cruises to Dream Cruises and the Star Cruises. On top of that, Crystal Cruises, the epitome of luxury, is popular among passengers in the West.
Crystal Cruises announced last Wednesday, following the filing of the winding-up petition, that it would suspend its Ocean and Expedition trips until April while its River cruise will be suspended to the end of May.
Meanwhile, Dream Cruises sailings that have already been scheduled will proceed while bookings for two and three night trips from Hong Kong to Singapore through April and September are available, according to news reports.
While some might see the tycoon as making a shrewd move to give the cruise ship business another lease of life, it is worth noting that the tycoon's personal wealth will only see a slight dent.
Lim, through Kien Huat Realty Sdn Bhd, owns a 75.7% stake in Genting HK and is reported to have pledged about six billion shares in Genting HK, close to his entire stake in the company.
Since the start of the month, the share price had halved to HK$0.415 on the close of Jan 17 from HK$0.82 on Jan 3, when its market capitalisation was HK$6.96 billion. At HK$0.415 sen, the company is valued at HK$3.52 billion.
The shares of the company that is listed on the Hong Kong stock exchange have been suspended since Jan 18. The stock will be closely watched when it resumes trading again.
Coincidentally or not, it was announced on Jan 19 that Genting Malaysia Bhd's (GENM) subsidiary GENM Capital Bhd will be redeeming its RM1.4 billion medium-term notes on Jan 28, ahead of the MTN scheme's maturity date of July 11, 2023.
Kien Huat Realty holds a 43% stake in Genting Bhd, which in turn holds a 49.45% stake in GENM. Lim directly holds a 1.8% stake in Genting Bhd.
The worst-case scenario for Lim now, observers say, is that he would lose his investment in Genting HK, which they think would not severely dent Kien Huat Realty.
"The damage to the wealth is much less if compared with the huge undertaking that Kien Huat Realty would have had to give if it had accepted the loan facility from the German provincial government," says an executive familiar with the group.
That said, the company with the better value, so to speak, is Genting Bhd. Based on the close of RM4.57 per share last Friday, the company's market capitalisation stood at RM17.72 billion.
This translates into a wealth of some RM8 billion, far exceeding the value of shares Lim holds in Genting HK.
It is also worth noting that Genting Bhd has continued to pay out dividends to shareholders in the financial year ended Dec 31, 2020 (FY2020), despite the pandemic that saw most of its business segments severely affected.
In FY2020, it doled out a net dividend of 15 sen per share, seven sen lower than the 22 sen that was dished out in FY2019.
In contrast, its peers such as Las Vegas Sands Corp, Crown Resorts Ltd and SkyCity Entertainment Group Ltd suspended dividend programmes to preserve cash and manage leverage ratios in 2020.
On the face of it, Lim appears to have mapped out an astute strategy by putting Genting HK under liquidation. It buys him more time and leaves the task of restructuring to the liquidators.
More importantly, it ensures that the rest of the business empire under Kien Huat Realty is not affected by the developments in Genting HK.
Cruise business sees strong recovery in the US, Europe
By M Shanmugam
Unlike in Asia, the cruise business in the US and Europe has recovered strongly based on forward bookings for this year.
Carnival Corporation & plc and Royal Caribbean Cruises Ltd — the top two ocean-going cruise ship operators with 70% of the global market share — have both recorded growth in forward bookings since the third quarter of last year.
Carnival, which holds the top spot, reported customer deposits increasing to US$3.5 billion (RM14.7 million) in the fourth quarter of last year compared with US$3.1 billion three months earlier.
In comparison, in the first 11 months of 2020 when the cruise business was severely hit, customer deposits were only US$1.9 billion. And Carnival had to book in most of the deposits as "future cruise credit" because it could not operate and customers opted to postpone the trips.
Royal Caribbean's forward bookings for this year and next have also showed significant improvement. For the first nine months of 2021, customer deposits were at US$2.8 billion, surpassing the US$1.8 billion for the whole of 2020.
It said that booking volumes picked up in the second half of last year and were accompanied by improved pricing. From September, the trend was strong with new bookings for sailing this year coming in at 60% higher than the monthly average for 2021, it added.
Royal Caribbean also pointed out that customer deposits were higher than pre-pandemic levels.
"Customer deposits for cruises taking place in the second quarter of 2022 and onwards are higher than customer deposits on cruises that took place at the same time horizon as of end September 2019," it had said.
Both Carnival and Royal Caribbean are optimistic of returning to the black in the second half of this year and have dismissed the threat from the Omicron virus. It is not only Carnival and Royal Caribbean that are looking at a better year, even the smaller cruise ship operators are optimistic of a turnaround in 2022.
The North American and European cruise business generally performs better than Asia and chalked up strong growth until the pandemic hit. Cruise operations came to a standstill for most of 2020 and the first half of last year.
During the period, the bigger cruise ship operators such as Carnival disposed of their older vessels to reduce capacity. The cruise operators also issued debt papers with coupons as high as 11.5% to raise funds to stay afloat.
Carnival reduced capacity by 13% and has plans to gradually increase its fleet until 2025. The new ships that it will take delivery through until 2025 are bigger, allowing it to be more economical by accommodating more passengers for each sail.
As for Royal Caribbean, it was operating at 63% of its capacity as at end-September last year and envisaged the number to grow to 80% by end-2021.
Although capacity has fallen, cruise operators can draw comfort from the higher revenues due to more spending by passengers who have been locked on shore for almost two years.
For instance, Royal Caribbean said last October that although the ships were cruising at below capacity, revenue per passenger cruise day — which is the number of passengers carried multiplied by number of cruise days — was up by 12% compared to 2019 due to higher spending by passengers on board.