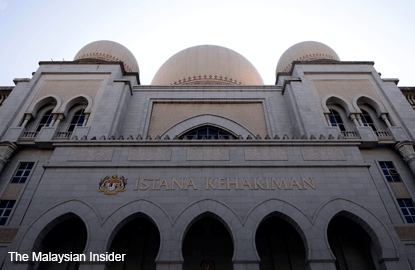 This article first appeared in The Edge Financial Daily, on November 3, 2015.
PUTRAJAYA: The widow of a private investigator who was a key witness in the Altantuya Shaariibuu murder trial, will appeal the Court of Appeal's decision allowing carpet dealer Deepak Jaikishan's application to set aside a consent order to reinstate her RM2 million suit.
A Santamil Selvi, the widow of P Balasubramaniam, wants her suit reinstated to hold those she alleges responsible for sending her husband and their family into exile after controversies surrounding statutory declarations about the Mongolian translator's murder.
On Oct 23, a three-man bench led by judge Vernon Ong Lam Kiat, in allowing Deepak's application, said the consent order obtained by Santamil on Oct 2 was tantamount to setting aside a High Court ruling made last December.
Deepak's lawyer Shahir Ab Razak had told the bench the consent order must be set aside because his client was not given the opportunity to make a submission on the merit of the appeal.
In June last year, Santamil filed the suit on behalf of the estate of Balasubramaniam, who died of a heart attack on March 15, 2013.
Last December, High Court judge Datuk Hasnah Mohamed Hashim allowed an application to strike out the widow's suit by Datuk Seri Najib Razak, Datin Seri Rosmah Mansor, the prime minister's brothers Datuk Johari and Datuk Nazim, Cecil, Sunil, commissioner of oaths Zainal Abidin Muhayat and lawyer M Arulampalam.
Hasnah said Santamil lacked the capacity to file for action on behalf of her husband's estate and her pleadings were not according to law.
The Court of Appeal in April this year upheld the High Court's decision on the grounds that Santamil's notice of appeal was defective.
However, Deepak was not a respondent in Santamil's appeal in the Court of Appeal. — The Malaysian Insider