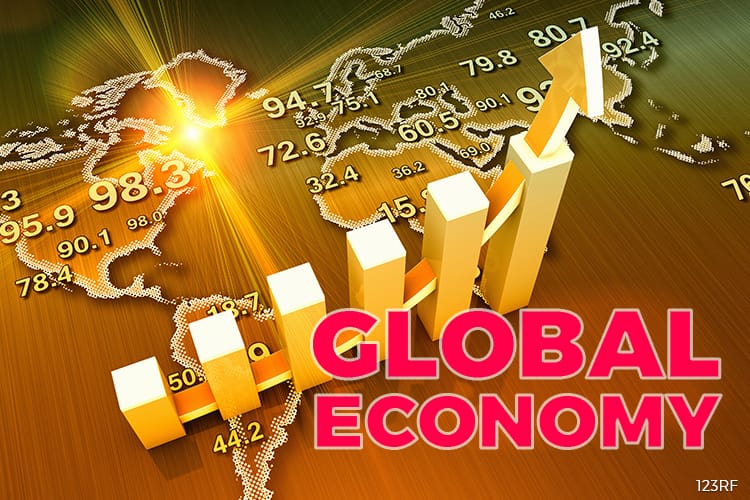 SINGAPORE (May 22): Economic indicators in Europe and Asia are revealing signs of a sustainable growth outlook, although U.S. equities could suffer in the near-term from recent political events, according to Deutsche Bank's weekly CIO Insights report published last Friday.
In particular, the past week has been dominated by U.S. market falls, prompted by the Trump administration's growing political problems.
"This is compounding skepticism about the U.S. growth outlook, with the Citigroup Economic Surprise Index at its lowest level for a year. Concerns that the political situation could derail the administration's pro-growth agenda were reflected in declines in sectors and asset classes that could have benefited most from it," states Christian Nolting, Deutsche Bank's global CIO.
Nonetheless, Nolting believes underlying fundamentals for US equities remain intact — especially since over 90% of the S&P 500 companies have reported earnings for the first quarter this year, with overall revenues growing at the fastest pace since 4Q 2011.
With that, he underscores the possibility of US economic growth accelerating in tandem with improving risk sentiment, should the current political risks eventually subside.
Notwithstanding political risks in Europe, following the collapse of Austria's government and coalition-building talks in the Netherlands, Nolting also opines that economic fundamentals appear "reasonably solid" in the region both inside of and beyond the Eurozone.
Eurozone GDP grew by 0.5% q-o-q in 1Q17, where expanding investment growth was partly offset by slightly weaker consumer spending and net trade.
Deutsche CIO for Europe, the Middle East and Africa (EMEA), Stéphane Junod, observes evident albeit uneven recovery in not only core countries of the continent but also in the periphery, hence supporting the possibility of the Eurozone's economy gaining enough momentum to "stand upright" unaided before the ECB begins tightening monetary policy.
"Good Eurozone GDP growth in Q1 could be bettered in Q2, and economic indicators are positive outside the Eurozone too. But we still expect a further divergence in monetary policy between the US and Europe," adds Nolting.    
Despite China seeing a slight slowdown of economic growth in April this year, the global CIO thinks this should not be much of a problem as economic growth hit a high 6.9% in Q1, which suggests that a sharp slowdown ahead is unlikely.
Additionally, he highlights that data from India suggests continued economic momentum and low levels of inflation, which give the Reserve Bank of India some policy flexibility.
"Before the recent market correction, Asia ex-Japan equities had continued to rally, with a YTD return of close to 20%. The macroeconomic environment in Asia has provided a key support," elaborates Tuan Huynh, Deutsche Bank's CIO for APAC.  
"China and India showed solid growth momentum in April, with a high chance that growth in these two economies will prove resilient during the rest of the year. This is despite concerns around an inverted yield curve in China, with yields on 5-year government bonds exceeding 10-year bonds, the first time this has happened since the data series started in 2010."