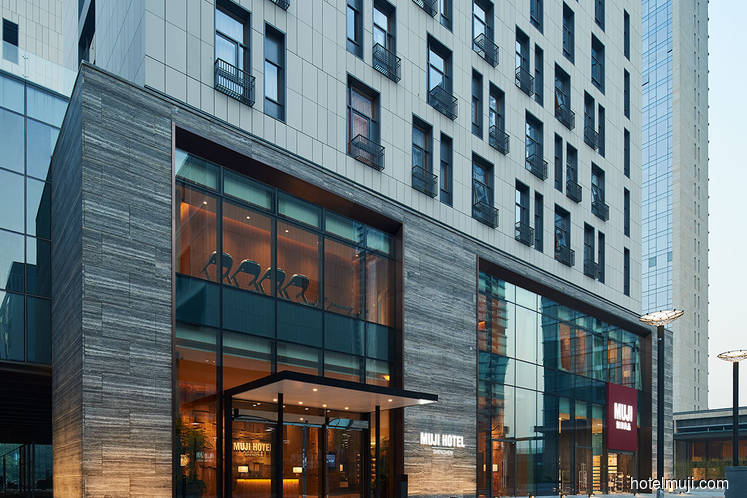 PETALING JAYA (Feb 19): Muji, a Japanese lifestyle brand that extols the virtues of minimalism, simplicity, quality and a brandless ethos, has parlayed its values into the hotel business with its first ever hotel in Shenzhen, China, that opened on Jan 18.
The 79-room hotel is in UpperHills, a mixed-use business complex in Futian district that also features the brand's restaurant and store, reported TripZilla.
Guests will get to experience Muji's signature aesthetics — think a soothing monochromatic palette of wood and earth tones and the brand's interpretation of "exceptional relaxation", via its indirect lighting "to release tension and guide guests to a comfortable slumber", coil mattresses with an ideal level of firmness to accommodate any kind of sleeping position, "gently enveloping bath towels", and so forth, in five different room types, according to the hotel's website.
According to Mothership, "freebies" from the hotel rooms are toothbrushes, pens, coffee bags, water, and bedroom slippers, while other Muji goods you can borrow include air purifiers, aroma diffusers, irons, hairdryers, and music CDs you can play in your room, and purchase later at the Muji Store downstairs if you like.
The Muji hotel, which occupies levels two to six of UpperHills, will feature interior walls and courtyards fashioned from the repurposed pillars and walls of traditional Chinese houses.
Even if you're not a guest at the hotel, you can still experience the Muji brand at the Muji Diner, store, library, gym and meeting room on the second and third floors of the complex.
The Diner offers Western, Japanese, and Chinese cuisine in the daytime and transforms into a hipster bar at night.