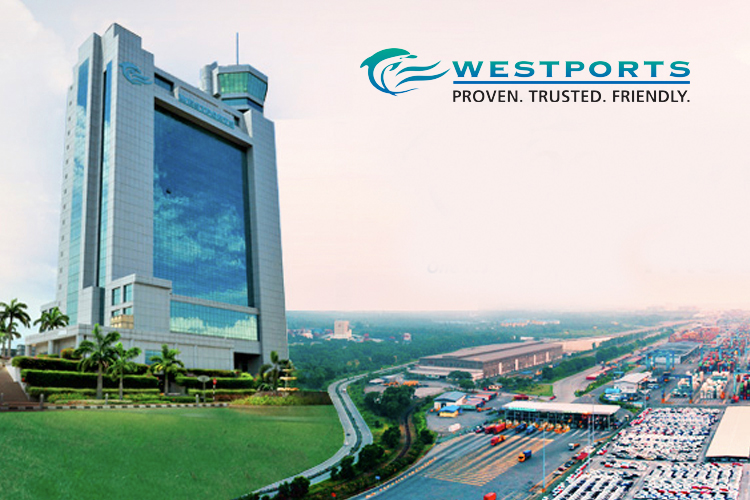 KUALA LUMPUR (April 20): Minority shareholders of Westports Holdings Bhd are advised to vote in favour of the RM393.96 million land acquisition in Klang, to develop eight additional container terminal (CT) facilities involving a development cost of about RM10 billion, in the upcoming extraordinary general meeting.
In an independent advice circular to Wesports' shareholders today, Hong Leong Investment Bank Bhd (HLIB) opined that the proposed land acquisition is fair and reasonable and is not detrimental.
The group's current CT facilities, comprising CT1 to CT9, is operating at a utilisation rate of approximately 72% of its total terminal handling capacity as at March 31, 2020 and is expected to reach near full utilisation within the next few years, said HLIB.
"In view of this, the management is taking a proactive strategy to increase its CT capacity to meet the projected increase in throughput demand as well as to remain competitive in the industry," said HLIB, adding that the proposed expansion is expected to increase the group's total handling capacity to 28 million twenty-foot equivalent units (TEUs) per annum after the completion of CT10 to CT17.
As the land is located right beside the existing CT facilities, the group will be able to achieve significant cost savings and enhance operational efficiency as this will enable the group to share facilities and resources from the existing CTs such as container gates, terminal operating systems and warehouses, said the independent adviser.
Moreover, the purchase price represents a slight discount of about 0.01% to the market value of the land as appraised by PPC International, said HLIB, adding that the land's market value of approximately RM25 psf is also lower than the average adjusted value of the comparable properties of RM29 psf.
The proposed acquisition is not expected to have a significant impact on the company's earnings and earnings per share (EPS), said HLIB. It is, however, envisaged that it will contribute positively to the group's future earnings and EPS in the long term once the additional CT facilities are fully operational.
Although it is anticipated that the global economy is to undergo a recession due to Covid-19, the industry's outlook remains positive in the long run as container throughput in Asia is expected to increase to about 504 million TEUs in 2024, which represents around 54% to 55% of global port handling volume during the said period.
Despite the consolidation within the shipping industry, it is expected that there will be sustained growth in the Asia container volume, said HLIB.
"Therefore, the group will need to expand its container handling capacity given the current competitive environment and the prospect for developing the land appear favourable," said the independent adviser.
Read also: Westports' unit buys land for RM394m to undertake RM10b expansion