This article first appeared in The Edge Financial Daily, on August 30, 2019.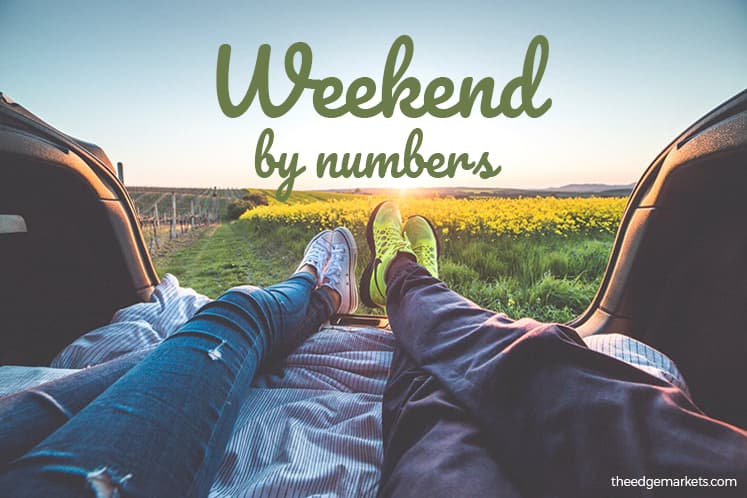 1 book discussion
In Conversation
Have you read the book The King's Chinese? Well, if you have not, you should, as it narrates the remarkable life journey of the "merchant prince of Penang", Yeap Chor Ee. A poor migrant from China, he began life in Penang, Malaysia as a barber but grew to become one of the state's greatest philanthropists and the wealthiest man. The book provides readers with insight into the commercial heart that was pre-war Penang and of a Malayan peninsula that was undergoing rapid transformations. Fans of the book are in for a treat, as Lit Books will be hosting a discussion with Daryl Yeap, author of the book, followed by a book signing. It will be held tomorrow at 4pm at Lit Books, Unit P-1-11, Level 1, Tropicana Avenue, 12 Jalan Persiaran Tropicana, Petaling Jaya. Admission is free. For more information, go to litbooks.com.my.
3 musical acts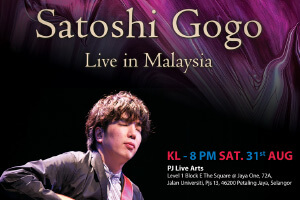 Satoshi Gogo
Relax and unwind with the Osaka-based guitarist-composer Satoshi Gogo as he performs live in Malaysia for the second time since 2018. Satoshi started playing the guitar at the age of 12 and at 16, was the first (and youngest ever) prize winner in four different categories of the 2004 Morris Fingerpicking Contest. He later released his first solo album and in 2013, his second full album titled Bedtime Story, ranked second in the iTunes Store Japan Instrumental category. Before reaching the age of 30, Satoshi had successfully produced four full albums. He has performed all across Asia, Europe and Australia in the past few years. Catch his performance tomorrow at 8pm at PJ Live Arts, Level 1 Block E, The Square, Jaya One, 72A, Jalan Universiti, PJS 13, Petaling Jaya. Ticket prices are between RM98 and RM288. For more information, go to pjlivearts.my.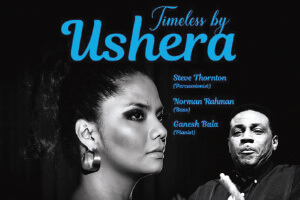 Timeless by Ushera
Get back in touch with our Malaysian musical artistry and cultural background with Timeless, a musical performance by Jazz singer-songwriter of Malaysian-Indonesian-Indian heritage, Ushera. Taking inspiration from Malaya music of the 1940s and 1950s, she often performs songs of classic Malay tunes with an added contemporary twist to it. Her performances have garnered much appreciation from both the young and old generations as they are transported back to the bygone era of yesteryear. The show will also feature sounds from music superstars including The Carpenters, Dionne Warwick, George Benson, Stevie Wonder and more. It will be held tomorrow at 10pm at No Black Tie, 17, Jalan Mesui, off Jalan Nagasari, Kuala Lumpur. Tickets cost RM64 and are available for purchase at noblacktie.com.my.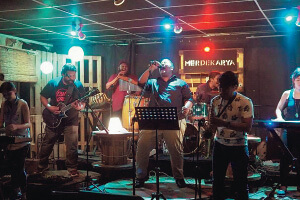 Nadir
Come and watch Nadir, a band made up of eight musicians. Not only are they brilliant singers, but they are also talented musicians, each able to seamlessly play a range of instruments. Nadir has been the headlining act on multiple occasions in Malaysia and across Asia including events such as The Cambodian Water Festival with Laura Mam and the Borneo International Jazz Festival featuring a collaboration with Zee Avi. The band is currently working on releasing an updated version of Hijau by Zainal Abidin with the artist himself and is set to release a new music video on this upcoming Malaysia Day as well as a new single titled Nafas in October. Anticipate a performance filled with progressive rock/jazz with hints of Malay folk and songs which have yet to be released. The show will be held tomorrow and on Sunday at 9.30pm at BoboKL, 65-1, Jalan Bangkung, Bangsar, Kuala Lumpur. Tickets cost RM60 and can be purchased at the box office by calling (03) 2092 5002.  For more information, check out their Facebook page @BoboKualaLumpur.
3 spots for merdeka shopping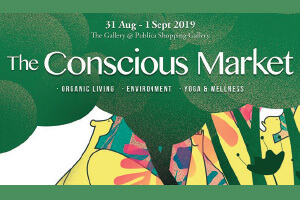 The Conscious Market
If you are keen to go green, visit The Conscious Market, a community market by Organic Life KL in support and celebration of businesses and causes that advocate conscious consumerism. Be inspired and motivated to make lifestyle changes with this event as you get a better understanding of healthier and eco-friendly products and how to minimise wastage. The event is presented by zero-waste advocate, model and TV host Melissa Tan and will feature talks as well as kids and family yoga sessions. Admission and participation in activities are free. It will be held tomorrow and on Sunday from 10am onwards at The Gallery, Publika Shopping Gallery, No 1 Jalan Dutamas 1, Solaris Dutamas, Kuala Lumpur. For more information, go to their Facebook page @organiclifekl.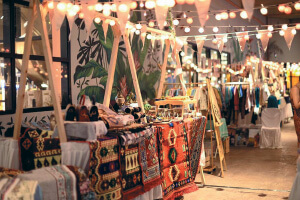 Merdeka Craft Market
In need of some retail therapy? Head on down to the Merdeka Craft Market organised by Sukaseni for some great sales and buys in support of our local entrepreneurs. There will be booths set up selling tons of artisanal and handmade products including batik, fashion accessories, vintage clothing, cakes and other goodies. It will be available from today to next Monday from 11am to 8pm. The venue is at The Linc KL, 360, Jalan Tun Razak, Taman U Thant, Kuala Lumpur. Admission is free. For more information, visit their Facebook page @Sukasenimy.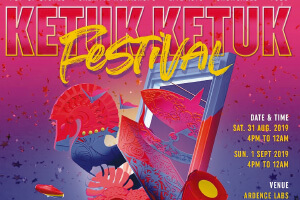 Ketuk-Ketuk Festival
Experience and embrace the rich culture, diversity and creativity our country has to offer with the Ketuk-Ketuk Festival, presented by Riuh Curates at the #AnakAnakMalaysia Walk Klang Valley. The event features fun pop-up stores, creative workshops and the most Malaysian of them all, food galore. Expect live performances and acts by home-grown talents and arts and crafts by local artists. It will be held tomorrow and on Sunday from 4pm to midnight at Ardence Labs, Eco Ardence, Setia Alam, Selangor. For more information, visit anakanakmalaysia.com.my.
3 ways to get into the merdeka spirit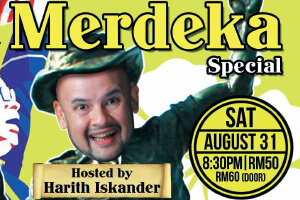 Merdeka Special
In celebration and commemoration of Malaysia's 62nd year of independence, and for one night only, The Joke Factory presents its Merdeka Special, inviting the best local comedians to perform on stage including Harith Iskander himself. Prepare yourselves for a night complete with side-splitting laughter as they share their own stories, which many Malaysians will definitely relate to. It will be held tomorrow at 8.30pm at The Joke Factory, Level G3, Publika, Solaris Dutamas, Kuala Lumpur. Tickets are RM50 online and RM60 at the door. For more information, go to thejokefactory.com.my.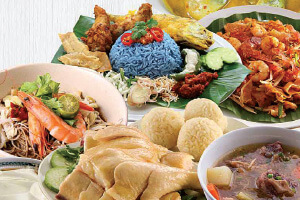 Merdeka Hi-Tea Buffet
Treat yourself to some authentic Malaysian food this Merdeka Day at the award winning restaurant, Makan Kitchen in the DoubleTree by Hilton Hotel Kuala Lumpur. Indulge in delectable and mouth-watering flavours of 62 dishes from every state in the country delivered through live kitchens, allowing diners the opportunity to watch the chefs at work and witness raw ingredients transform and travel from pan to plate. Expect all-time local favourites including Penang's Hokkien Mee, Kelantan's Nasi Dagang, Melaka's Nyona dishes and many more. The Merdeka Hi-Tea Buffet is available tomorrow from 12.30pm to 4pm at Level 11, DoubleTree by Hilton Hotel Kuala Lumpur, The Intermark, Kuala Lumpur. It costs RM91 for adults, RM6.20 for senior citizens and children eat for free for every paying adult (RM45.50 for each additional child aged 6 - 12 years old). If your birthday falls on Aug 31 or Sept 16, you can eat for free! For reservations, call (03) 2172 7272.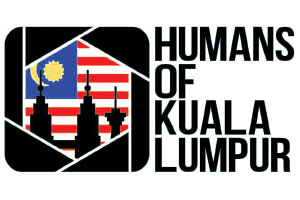 Humans of Kuala Lumpur
Humans of Kuala Lumpur (HOKL) is an organisation of photographers and videographers with an aim to share stories of Malaysians through a series of photographs and portraiture expressing intimate insights into their lives while detailing the transformations, changes and diversity of our people. They go by the belief that "everyone — no matter how poor, rich, black, white, yellow, tall, short, beautiful or ugly you are, there is always a story to be told". HOKL has evolved into a social advocacy platform, in acknowledgement of its ability to provide positive influence, inspiration empowerment, awareness and education on significant issues for Malaysians. There will be a showcase of over 30 photo stories in conjunction with DiverseCity 2019 and is available for viewing until Sept 16 at Concourse, The Intermark Kuala Lumpur, Jakan Tun Razak, Kuala Lumpur. For more information, visit their Facebook page @thehumansofkl.