This article first appeared in The Edge Financial Daily, on October 12, 2018.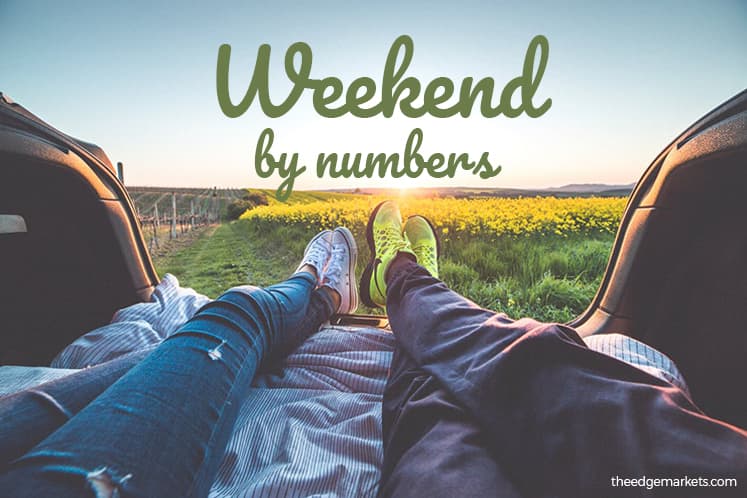 Your quick guide to rest and relaxation.
4 sweet-sounding shows
Havana Social Club @ No Black Tie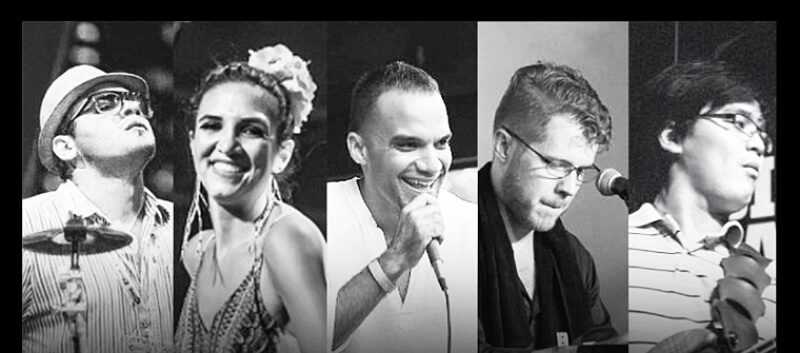 Havana Social Club has a mission — to bring the music and culture of Cuba to the rest of the world, through their performances. With members from Singapore, Venezuela, the US and Cuba itself, they share a passion for Cuban music and bringing it to listeners the world over. Bring in the weekend the right way — with this upbeat and vibrant show. The show takes place tonight and tomorrow night at 10, at No Black Tie, 17 Jalan Mesui, off Jalan Nagasari, Kuala Lumpur. Admission is RM85. Visit www.noblacktie.com.my or call (03) 2142 3737 for more information, and to purchase tickets.
Izen Kong @ Bobo KL
This weekend, Izen Kong — who made his Bobo debut earlier this year — is returning to the renowned performance space for an evening of jazz. With his powerhouse vocals and unique interpretations of the music which he loves, this show is sure to make for an unforgettable night. Joining him on the Bobo KL stage is his trusted accompanist Dennis Law. Head on over to Bobo KL, 65-1, Jalan Bangkung, Bangsar, Kuala Lumpur today or tomorrow at 9.30pm to catch the performance. Call (03) 2092 5002 to make reservations, if you wish to dine with Bobo KL before the show.
American Tapestry by Philharmonic Winds of Malaysia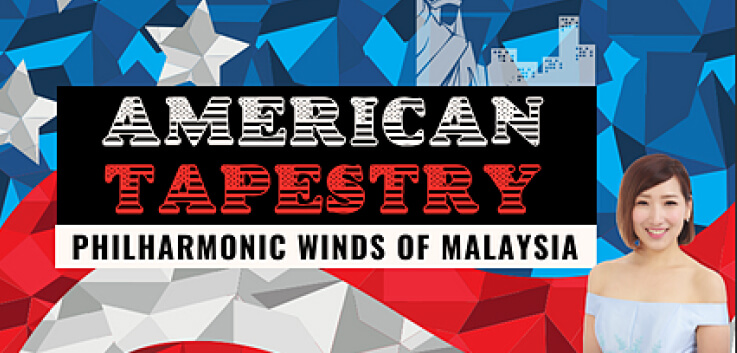 Misa Yamamoto is a violinist, pianist and educator. This week, she joins the Philharmonic Winds of Malaysia for their latest performance, entitled American Tapestry. The show will include covers of famous works by legendary musicians including Gershwin, Copland and Bernstein. Be sure to see the concert tomorrow at 7.30pm or on Sunday at 3pm at Theatre, The British International School of Kuala Lumpur, Jalan Changkat Bukit Utama, Bandar Utama, Petaling Jaya. Visit the event's Facebook page at www.facebook.com/PhilWindsMalaysia for more information, as well as instructions on how to reserve your spot, priced between RM40 and RM65.
Nik Qistina @ Norah Jones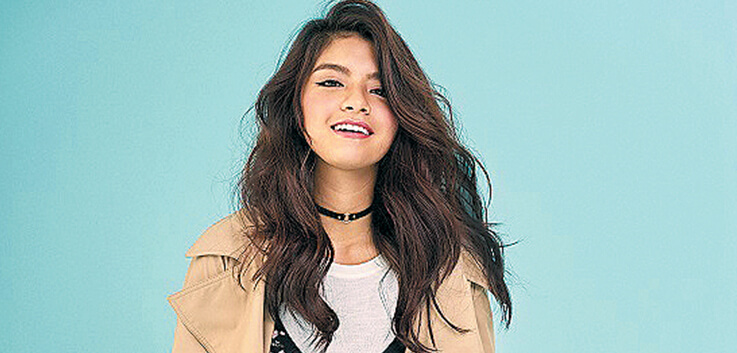 Nik Qistina is a young artiste who began singing at the tender age of three. Inspired by female icons like Lady Gaga, Beyoncé and Rihanna, she is working towards creating a well-known name for herself in the world of music. Enjoy a jazz performance by Nik, where she will perform Norah Jones' greatest hits accompanied by her pianist, drummer and saxophonist. See her perform tonight or tomorrow at 10, at Alexis Bistro Ampang, Great Eastern Mall, Jalan Ampang, Kuala Lumpur. Admission fee is RM10. Call (03) 4260 2288 if you would like to learn more.  
1 eye-catching exhibition
Art Expo Malaysia 2018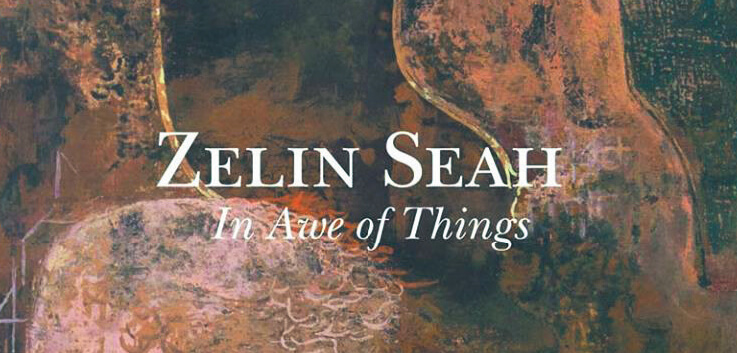 Don't miss Art Expo Malaysia 2018 — the 12th edition of the event since its debut back in 2007 — which promises to be bigger and better than ever before.
Some 65 exhibitors will be showcasing a resounding 1,500 pieces of quality artwork, including paintings, sculptures, installations and photography, by artists from 22 different countries around the world. Wei-Ling Gallery is set to frontline the Art Project Room, and the Special Exhibition Area will display creations from renowned local galleries such as Richard Koh Fine Art, Segaris Art Center, A+ Works of Art as well as foreign galleries Gajah Gallery of Singapore, Eskinita Art Gallery of the Philippines, S.A.C Gallery Bangkok of Thailand, Kohesi Initiatives and Lawangwangi of Indonesia, and CUC Gallery of Vietnam.
One of the displays that can be found at the expo is DUO III — an art exhibition that marks the third collaboration between artist Anne Koh and Yeo Eng Peng. Once again, they are coming together to showcase their love of emotionally-inspired painting. According to the event's press release, "Anne is a full time artist and her artworks embody her passion, determination and love of painting and music", whilst "Yeo Eng Peng is a graduate of distinction from Kuala Lumpur College of Art and is currently both a full time artist and lecturer."
Also featured at the Art Expo Malaysia 2018 is In Awe of Things — a solo exhibition by artist Zelin Seah. Hosted by Richard Koh Fine Art, this showcase marks the creator's first collaboration with the gallery, and is his fifth solo presentation overall. There, you can expect to see a unique collected of painted copper and brass panels.
These are just a few examples of the worthy displays of art waiting to be appreciated by viewers and lovers of art, this weekend. The Art Expo Malaysia 2018 will be held at the Matrade Exhibition and Convention Centre, Kuala Lumpur, from today till Sunday. Log on to www.artexpomalaysia.com to learn more.
3 unique performances
Beetle Prayer: An Anti-Poetry Show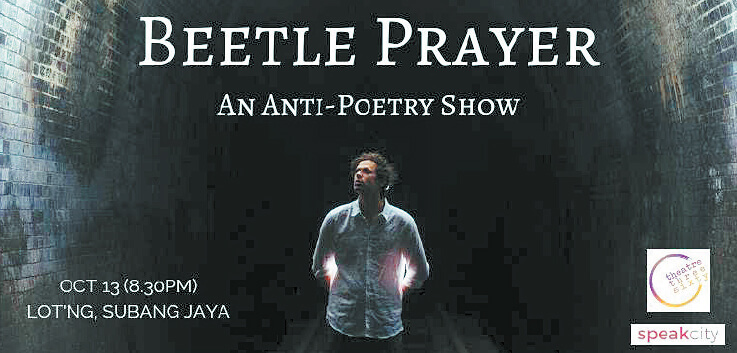 Beetle Prayer is part comedy show, part poetry set; a theatrical production that kicks you in the heart and tickles your ribs. Written and performed by Philip Wilcox — former Australian Poetry Slam chaprion and two-time New South Wales Poetry Slam champion — the show lasts one hour and is definitely worth seeing. Furthermore, Wilcox is passionate about education, and teaches and performs poetry full-time. He is also a playwright, and has written and directed the most popular production of the 2015 Sydney Fringe Comedy Festival, entitled Thursday. Catch his performance tomorrow at 8.30pm at Lot'ng Arts Space, 32-2, Jalan USJ 10/1E, Subang Jaya, Petaling Jaya. Tickets are available for purchase via www.beetleprayer-my.peatix.com.
Perfect Stranger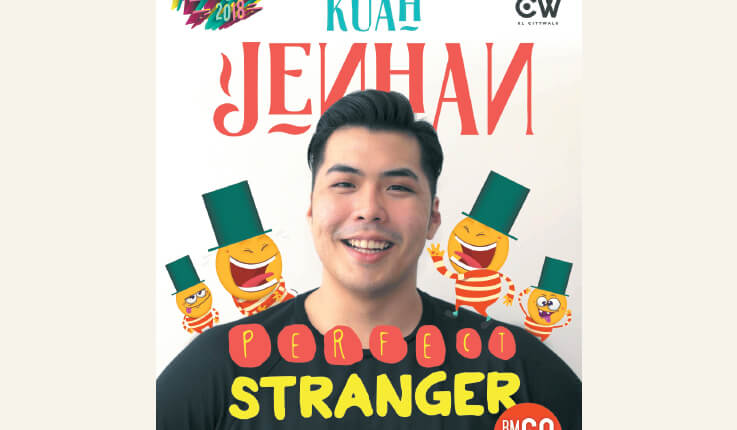 After touring his show in Australia, Comedy Central Asia feature Kuah Jenhan is bringing Perfect Stranger back to Malaysia for local audiences to enjoy. Inspired by an impulse trip to Uzbekistan and part of this year's LOL Fest, the show includes humorous conversation covering topics such as race, privilege, a change of perspective and Central Asia's currency black markets. End the week on a humorous note tonight at 8. It takes place at Jenerator @ KL City Walk, Jalan P Ramlee, Kuala Lumpur. Further information and tickets — priced between RM51 and RM60 — can be found on www.lolfest.my.
The Ring of Nibelung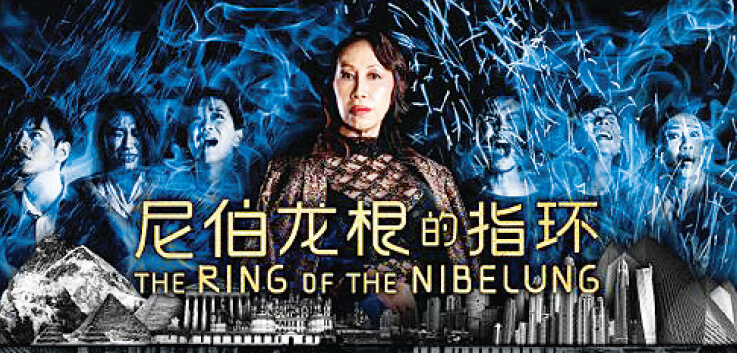 Making its debut in Malaysia is Richard Wagner's The Ring of the Nibelung, presented by The Actors Studio Seni Teater Rakyat and MUKA Space. With a multi-award winning creative team and cast, the performance is put on by Beijing-based Malaysian director Dr Deric Gan. The show entails a cycle of four epic music dramas depicting the tale of a magic ring that grants the power to rule the world. See the show today or tomorrow at 6.30pm, or Sunday at 3pm at Pentas 1, klpac, Jalan Strachan, off Jalan Sultan Azlan Shah, Kuala Lumpur. Tickets are priced between RM100 and RM150. Visit www.klpac.org for more information.